My Favorite Aveda Styling Products: I'm Lovin' It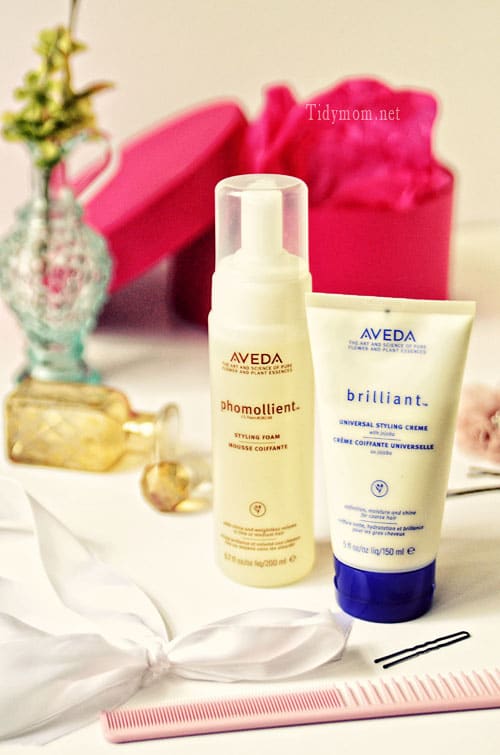 I shared some of my favorite hair styling products a little over a year ago.  At that time I mentioned that my hair stylist daughter, Heather, had just moved to an Aveda Salon and I would be dishing on some of my favorite Aveda products, at some point.
Over the last year and a half that we've been using AVEDA products I have found two styling products that I love!
AVEDA phomolient is a styling foam.  You use it like hair mousse on damp hair,  but is not a thick foam, it's more like foaming hand soap. This styling foam has certified organic honey, burdock and marshmallow root. It adds weightless volume, texture and detangles  fine to thick hair.
Damp hair – I usually put 3-4 pumps in the palm of my hand and gently apply to the roots around the top of my head.
AVEDA Brilliant Universal Styling Creme can be used on damp or dry hair.  This rich creme defines texture, softens hair, tames frizz and protects against humidity.  It does not weigh down your hair, but a little goes a long way, and it smells wonderful! Great for all hair types except thin fine hair, especially good for coarse or curly hair.
Damp hair – use a pea size amount, rub palms together, then over top layer of hair and thru the ends. (I use it this way every time I wash my hair).  It does wonders for cutting down on frizz. 
Dry hair – use pea size or less, rub into palms or finger tips and run over top layer of hair to tame fly aways and add shine.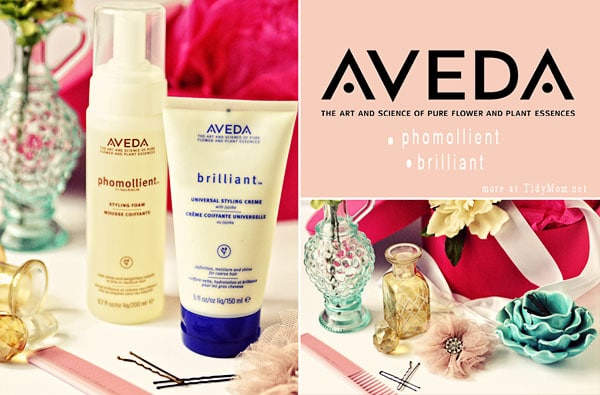 Do you have some favorite AVEDA styling products?  I'd love to hear about them in the comments.
Where to purchase:
AVEDA online:  Phomollient Styling Foam  |  Brilliant Universal Styling Creme
Amazon :  Phomollient Styling Foam  |  Brilliant Universal Styling Creme
More Hair Posts on TidyMom: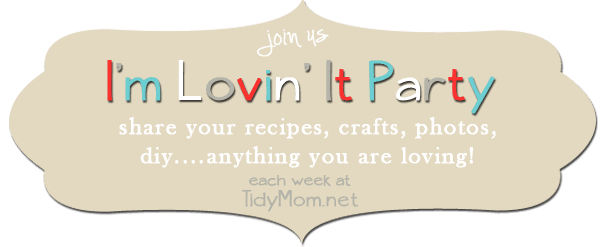 I'm Lovin'…….AVEDA Hair Styling Products

Now it's your turn! Please remember to link back to http://TidyMom.net
Let us know what you're lovin' this week!
*Don't forget to come back over the weekend for the I'm Lovin' It Wrap Up post……where I feature a few of the great links!!
What is I'm Lovin' It Fridays? get all the info, how to's trouble shoot and button here