Cinnamon Shake & Pour Pancake Mix In A Jar
Cindy with Skip to My Lou shares a homemade pancake mix and printable label, perfect for gifting any time of year.
Hello everyone! My name is Cindy Hopper and I blog at Skip to my Lou. I love making homemade gifts! and this Homemade Pancake Mix in a Jar makes a delicious and useful gift! Give it to someone who is sick, a friend or just for fun! If you are looking for more handmade gifts please come visit my Handmade Gift Guide!
Cinnamon Shake & Pour Pancakes Mix In A Jar
(printable version at end of post)
In a large bowl mix:
3 cups all-purpose flour
4 1/2 teaspoons ground cinnamon
3 tablespoons white sugar
2 tablespoons baking powder
1 1/4 teaspoons salt
1/3 cup dry powdered milk
1 1/2 teaspoons powdered egg replacer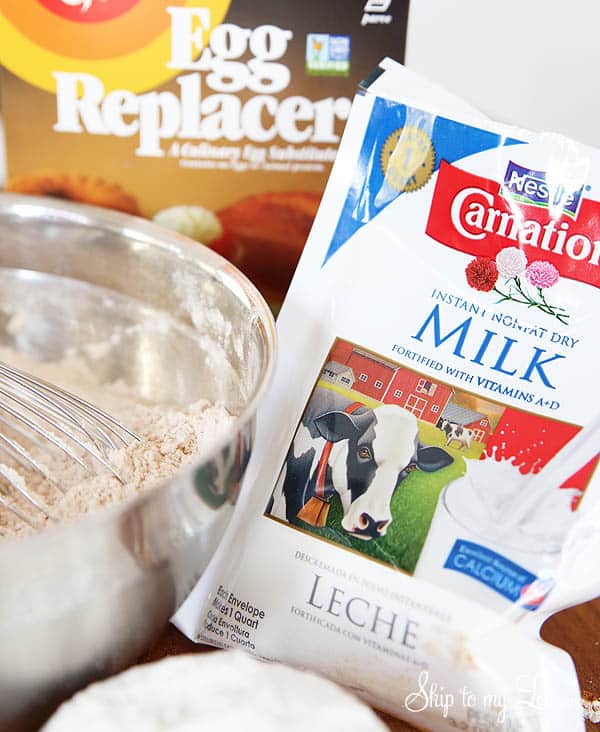 Once completely mixed place 1 1/4 cups in a pint canning jar. You will be able to fill three 1 pint jars. There will be extra space in each jar so 1 cup water can be added.
Download free printable Cinnamon Shake & Pour Pancake Labels. Print on a solid sheet of label/sticker paper. This sticky label paper can be purchased by the sheet at a copy center like Office Max.
Free Printable Cinnamon Shake & Pour Pancake Labels.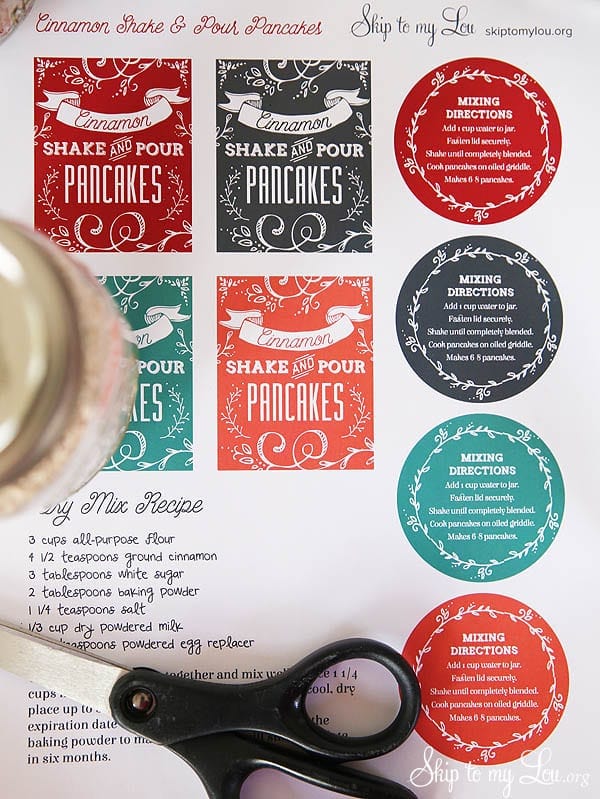 Cut out labels and place on jar.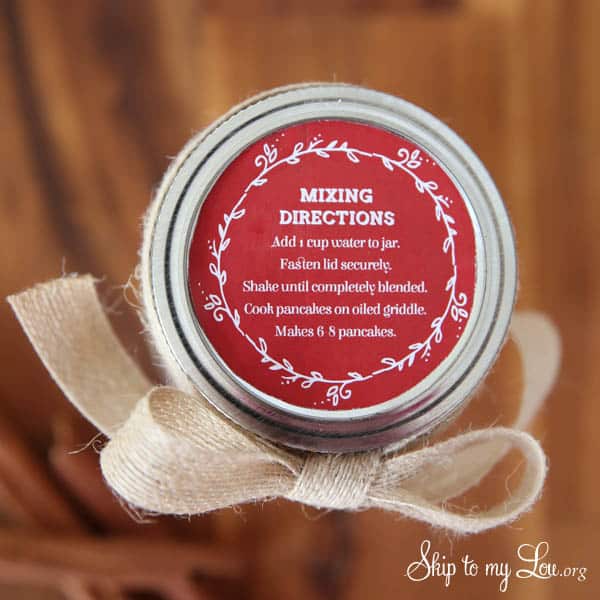 The gift recipient is sure to love having a simple breakfast on hand this busy holiday season!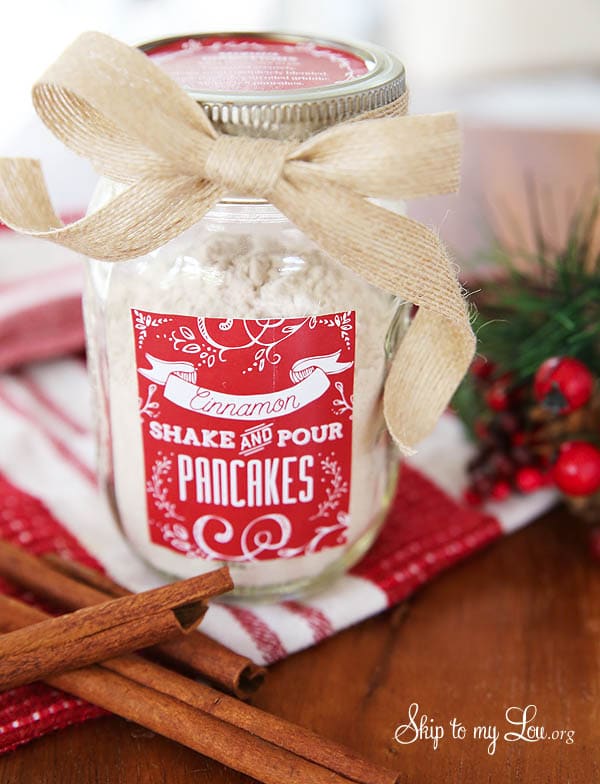 Notes: Since the milk is non-fat this mix does not yield a super fluffy pancake…..but the flavors make up for any missing fluff!
Jar gifts are especially helpful gifts and the recipient can use them as needed! You might also like these yummy edible gifts. Just click the picture to find the recipe.
Need breakfast fast? These make ahead breakfast recipes will make having a hot breakfast easy!

Lets keep in touch! Sign up to get crafty ideas, recipes, sewing tutorials and more delivered right to your inbox. Follow Skip to My Lou on FB and Google+ to find out the latest news! Join me at Pinterest and Instagram for an extra dose of fun!