Fruit and Nut Slaw with Blue Cheese
Fruit and Nut Slaw is filled with fruits like strawberries and mandarin oranges and dressed in Marzetti's Light Slaw Dressing with pecans and blue cheese, this fruit slaw is a great substitution from your usual slaw.
The calendar says it's Spring, even though I look out my window and I see 9+ inches of snow on the ground and still coming down.  I've been craving fruit lately.  Armed with a jar of Marzetti's Light Original Slaw Dressing in my refrigerator,  I thought I'd make a Fruit and Nut Slaw.  At least my mouth would think it's spring or summer!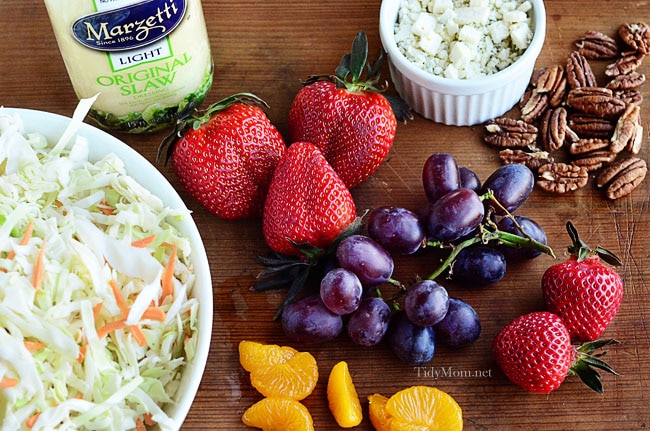 During the summer it seems we are always heading to a potluck or bar-b-cue. I like to bring either a side dish or dessert to these parties.  This fruity slaw veers from the standard classic coleslaw with its combination of fruit, pecans,  blue cheese and slaw mix tossed in a light slaw dressing. The assembled side dish needs time for the flavors to meld into a cool and refreshing side dish that's perfect for a spring lunch or hot summer picnic.  And really goes along with anything!
Filled with strawberries, grapes and mandarin oranges dressed in Marzetti's Light Slaw Dressing this fruit slaw is a great, healthy and light substitution from your usual slaw drowning in mayonnaise. The sweet flavors of the fruit are perfect with any spring or summer meal. From BBQ ribs to pulled pork sandwiches, to steaks, grilled chicken or even Tilapia.  The crunchy cabbage and pecans give great texture while the blue cheese gives it a sharp salty flavor that pairs deliciously with the fruit and creamy dressing.
If you are searching for something easy to make, delicious, beautiful and unique that is sure to impress your guests this Fruit and Nut Slaw this is the perfect side dish to serve.  Definitely suitable for any spring brunch, simple gathering, or make it the star of the show for a light lunch like I did!
What I love about this Fruit and Nut Slaw is that it is really super easy to make.
You don't have to slave over a stove or turn on your oven, heating up your house.  Plus your friends and family will love it!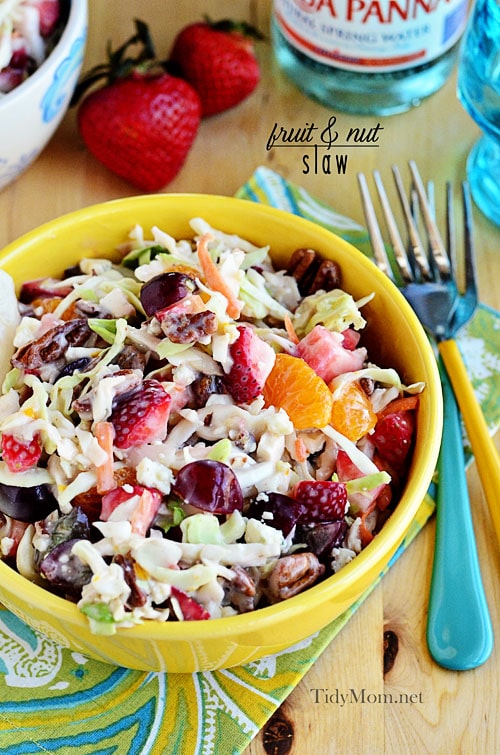 You can find Marzetti salad dressings in the refrigerated section near the produce of your grocery store.
GIVEAWAY HAS ENDED (winner announced in the widget)
As an extra bonus with the recipe, my friends at T. Marzetti Company have offered to give one lucky TidyMom reader the chance to win a great prize pack valued at $175.
To enter the giveaway, leave a comment on this post then simply complete the steps in the giveaway widget:
CHECK OUT HOW EASY THIS FRUIT & NUT SLAW WITH BLUE CHEESE RECIPE IS TO MAKE! WATCH THE VIDEO!

click to see more of my recipe videos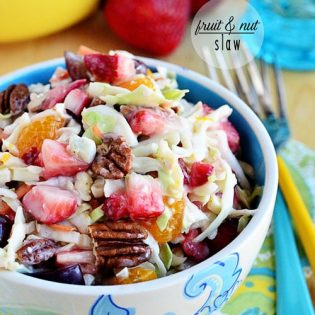 Fruit and Nut Slaw
Strawberries and mandarin oranges, dressed in a light slaw dressing with pecans and blue cheese, this fruit and nut slaw is a great summer side dish.
Ingredients:
1 cup Marzetti® Original Slaw Dressing
1 lb shredded cabbage (or slaw mix)
1 qt strawberries, hulled and sliced
1 cup mandarin oranges, drained
1 cup seedless red grapes, sliced
1 cup chopped pecans
1/2-1 cup blue cheese
Directions:
Using a large bowl, combine shredded cabbage, strawberries,oranges. grapes, pecans and blue cheese.
Add Marzetti Slaw Dressing and gently stir until all ingredients are well coated with dressing.
Cover and chill in the refrigerator for at least 1 hour or up to 8 hours.
Making this recipe? Share it with us on Instagram using the hashtag #TidyMom so we can see what you're creating in the kitchen!
Want more great recipes like this? Follow my TidyMom Easy Recipes Pinterest Board
You may also like:
This flavorful and ridiculously easy Chinese Slaw is full of crunch and great to serve at a BBQ. Your guests are sure to go back for seconds so do yourself a favor and make a double batch.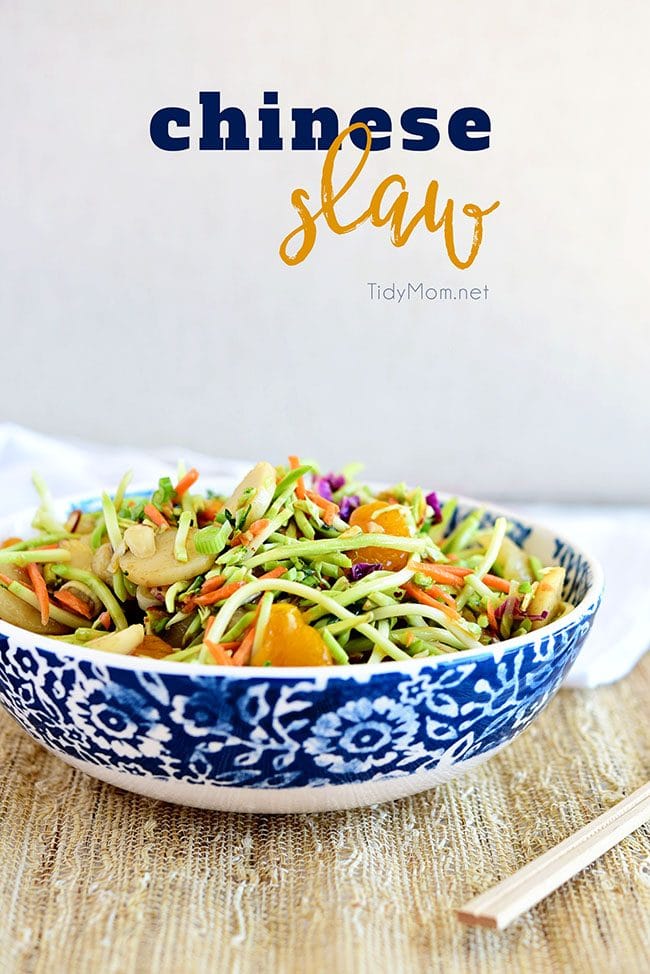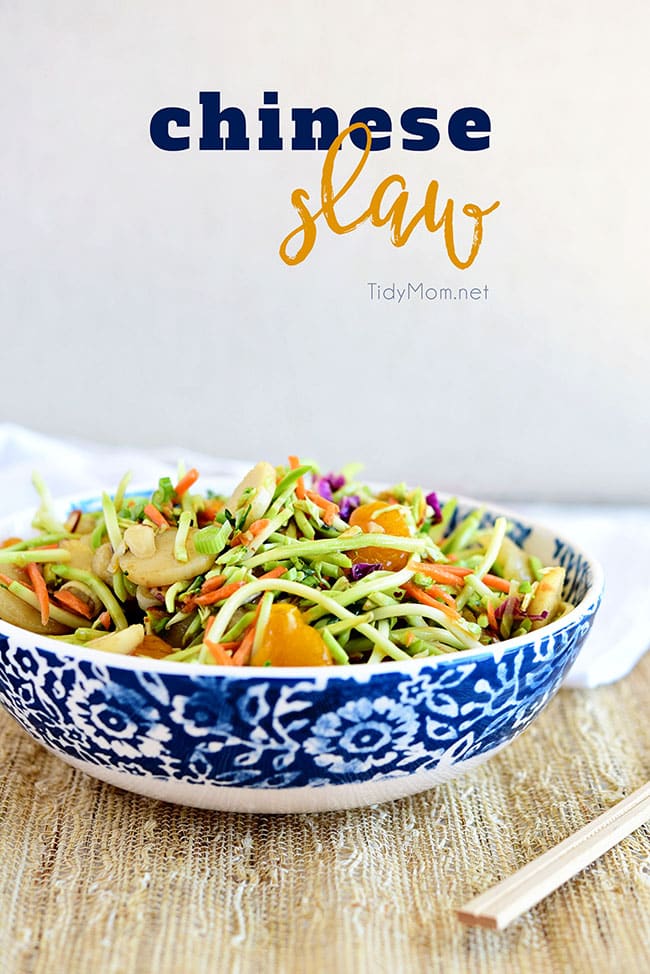 A favorite Panera restaurant sandwich gets a little healthier when you make it at home! Turkey, white cheddar, crisp apple slices, and a crunchy tangy slaw is slipped into a flatbread sandwich. This Turkey, Apple & Cheddar Sandwich is packed with flavor and makes a quick, easy and delicious meal!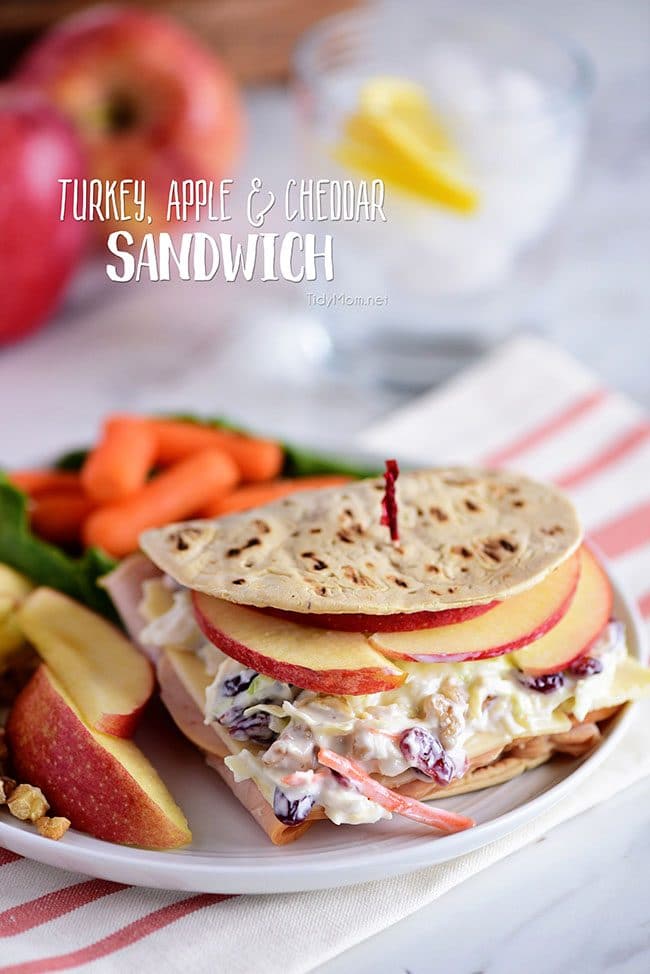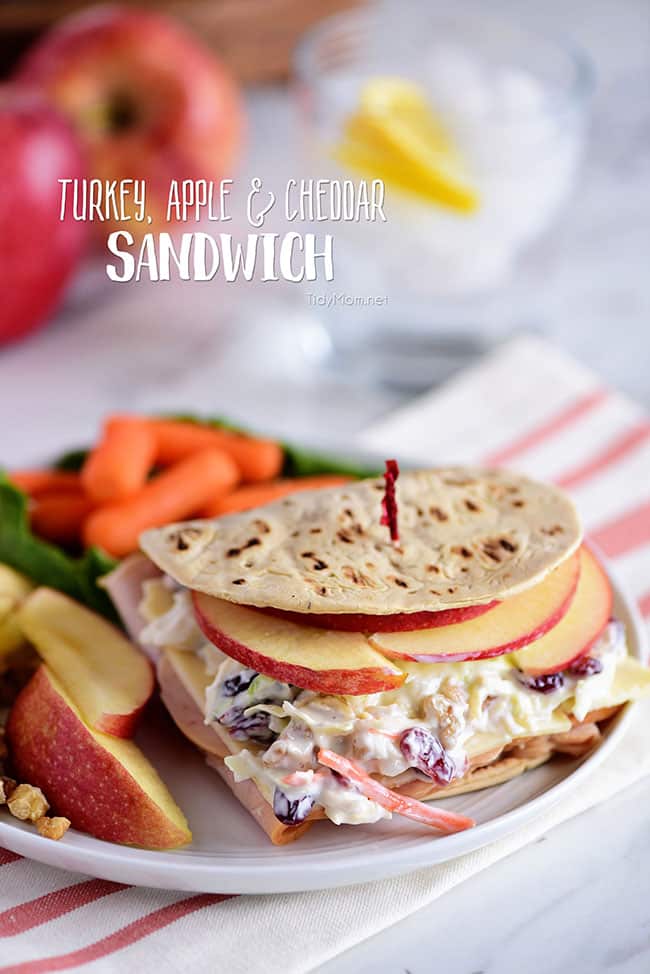 Disclaimer:  This post is sponsored by T. Marzetti Company as part of a compensated partnership.  All views and opinions are my own.