DIY Stenciled Holiday Towels
I totally forgot I have not shared a really simple project I worked on a few weeks ago!  These DIY Stenciled Holiday Tea Towels make a lovely handmade gift and the best part is….it's not to late to make them! they are SOOO easy!!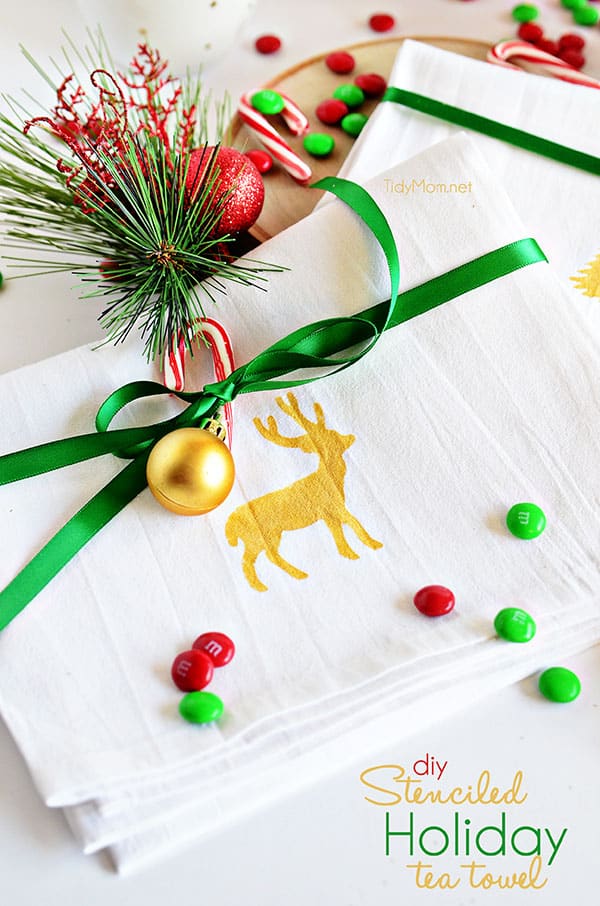 These Stenciled Towels can be made in minutes,  and it only require a few easy-to-find supplies. Let's get started!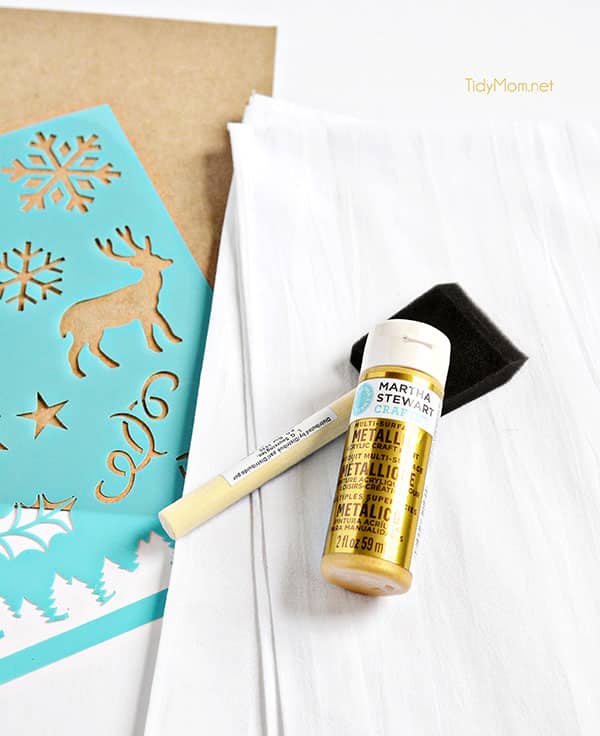 Supplies:
Directions:
Place a piece of cardboard underneath the towel so the paint doesn't bleed thru the other side.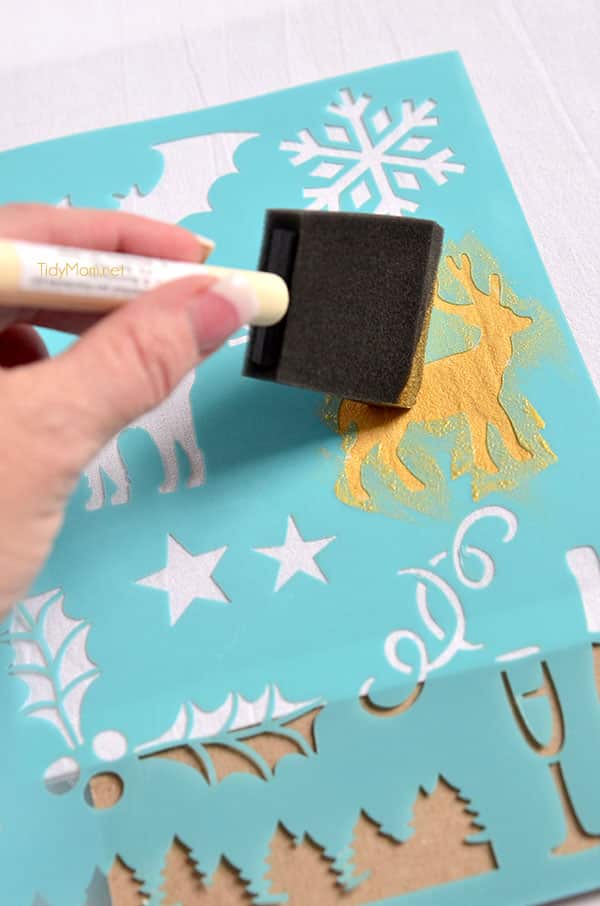 Next,  lightly spray the stencil with some spray adhesive so the stencil stays in place (or you could use masking tape to secure the stencil to the fabric).  Add a little paint to you brush and gently dab it around inside the stencil.  (tip:  you may want to place tape over the surrounding stencils so you don't accidentally get paint in a spot you don't want).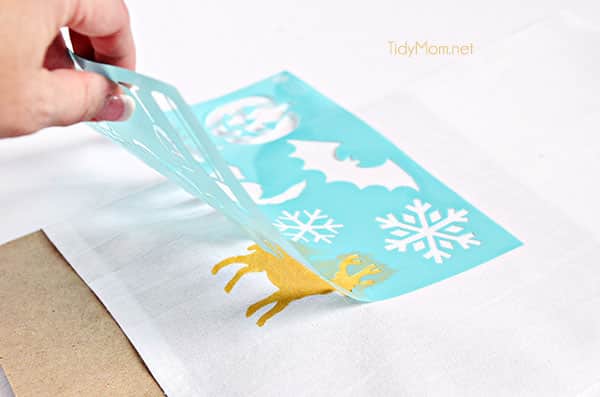 Carefully remove stencil and cardboard and you are done!!  You could easily make several of these in a matter of minutes!  Don't you just love an easy craft?!
Set aside for a bit to dry (I'm not sure how long this took, I didn't touch them for an hour or so, but they were probably dry sooner.
You can set the paint by ironing or tumble drying.
Allow 24 hours for your towels to air dry; then heat set. Two heat setting methods are recommended:
Dryer method-
Turn garment inside out; place item in dryer for 30 minutes on highest setting allowed for the type of fabric used.
Iron Method:
Place decorated item right side up on ironing board; cover with dry pressing cloth. Set iron to highest setting allowed for fabric used. Place dry iron (no steam) on area pressing for 30 seconds, lift iron moving to another area until all sections are heat set.
If you heat set it after painting, it can be washed in the washing machine on a gentle cycle. I would then hang it to dry.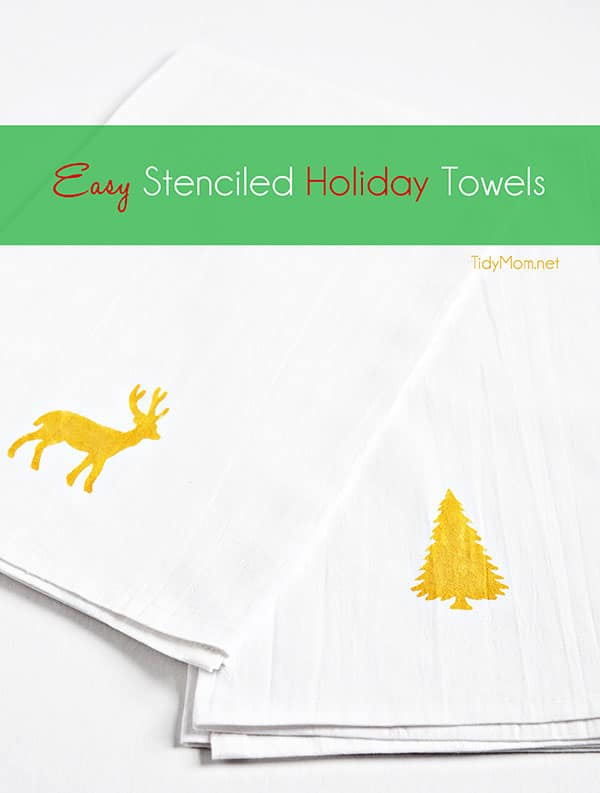 They would make a nice gift, just fold and tie with ribbon, garnished with a small ornament and candy cane!  Gift with a loaf of homemade quick bread or just some holiday candy and a hand painted mug!!
I originally shared this project over at Tatertots and Jello for her Happy Holiday's event – head over there for more holiday inspiration!
Have you made any handmade gifts this year? Let me know in the comments, or feel free to share them on the TidyMom Facebook Page