Easter Cut-Out Cookies | I'm Lovin' It!
Welcome to the Party!! I'm Lovin' It is a party I host at the end of each week to celebrate things that makes us happy….things we are loving! Please share anything from a new(or old) product, to a recipe, a picture you took, a project, or even your children or family…..really anything that you would like to share that you are loving right now!!
First I have a bit of business to address……..
Did you see who was the guest poster here on TidyMom yesterday? Stephanie of Somewhat Simple posted a few great projects you can see here and I will be guest posting on her AMAZING blog today(friday)!!…….so when you're finished here, hop over to Somewhat Simple and say hello to me over there and take a look around while you're there!!
This week I am loving the Easter/Spring cookies I made!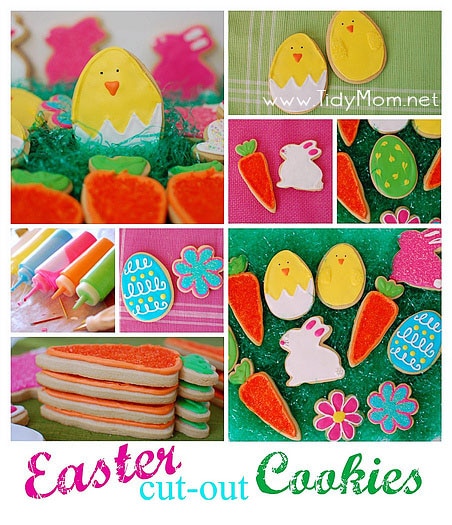 I used my Butter Cookie recipe and decorated with Royal Icing and sprinkles.
I owe some BIG thanks to Bridget for all of her wonderful tips on Royal Icing!…..
if you've never decorated cookies with royal icing, or would just like some tips from a pro…..Bridget has a few fantastic posts …..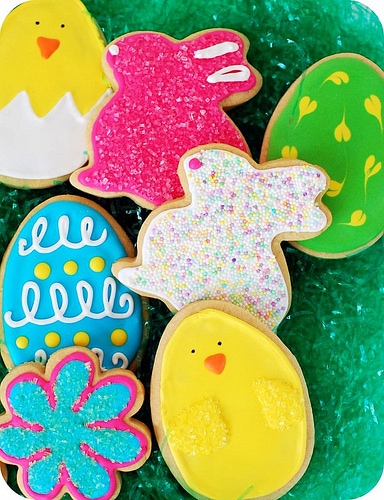 See that cute green egg with the yellow hearts?
Learned how to do that snazy trick from Sweetopia here
you'll never guess how easy that was!
and I think these little chickies are my favorites!!
UPDATE:  I have a video on how to easily roll out cookie dough over at University of Cookie

I'm not very steady with my piping …….but click the picture below to see my cookies from last year!
This was my first attempt at royal icing……not bad, but I think I've improved some!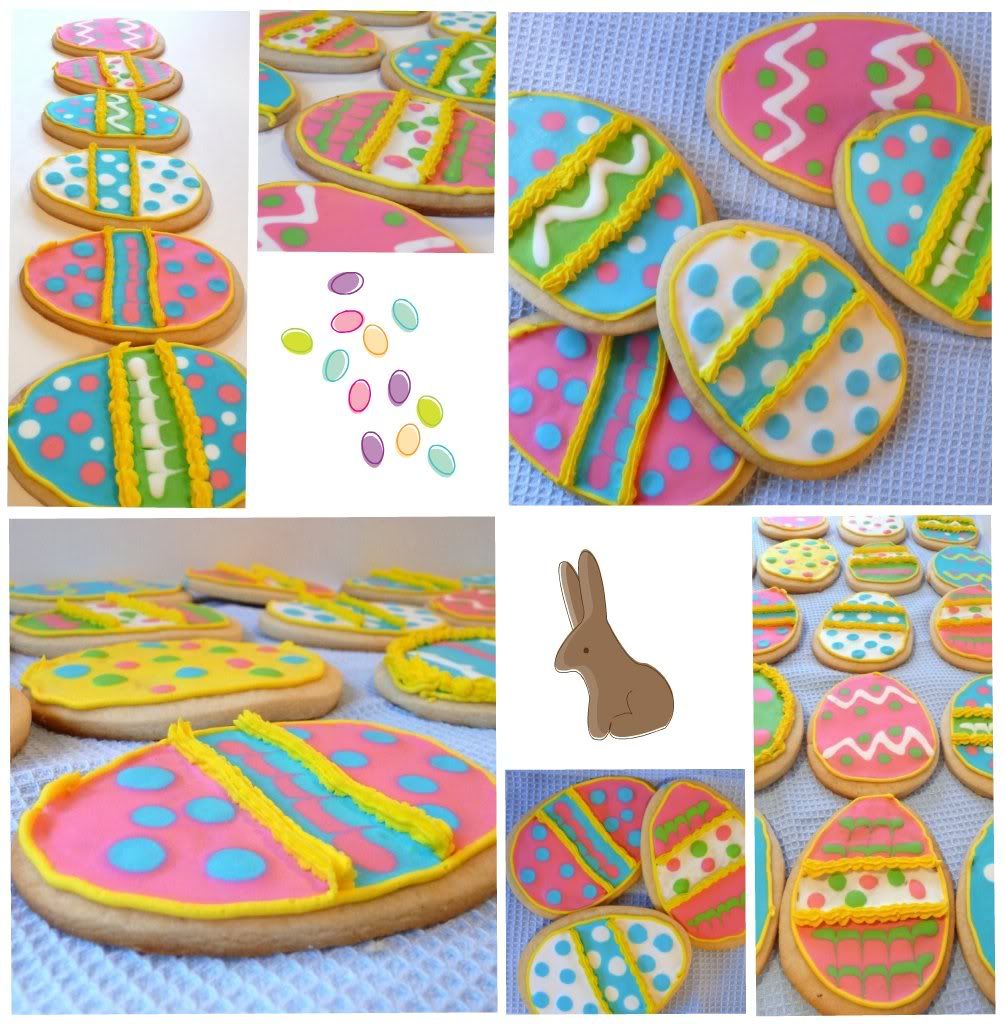 Over the weekend I got together with a few friends to show them how easy it is to decorated cupcakes!! – didn't they do a fabulous job?…..You can see more pictures on
Angie's blog
. – I'm going to warn you though, she shows you how messy I am when I decorate! LOL