Giveaways
Surprise-Inside Cakes Cookbook | I'm Lovin' It
 Surprise Inside Cakes: Amazing Cakes for Every Occasion with a Little Something Extra Inside. A book filled with recipes and techniques to make dozens of stunning, imaginative cakes for every occasion, each with something special inside.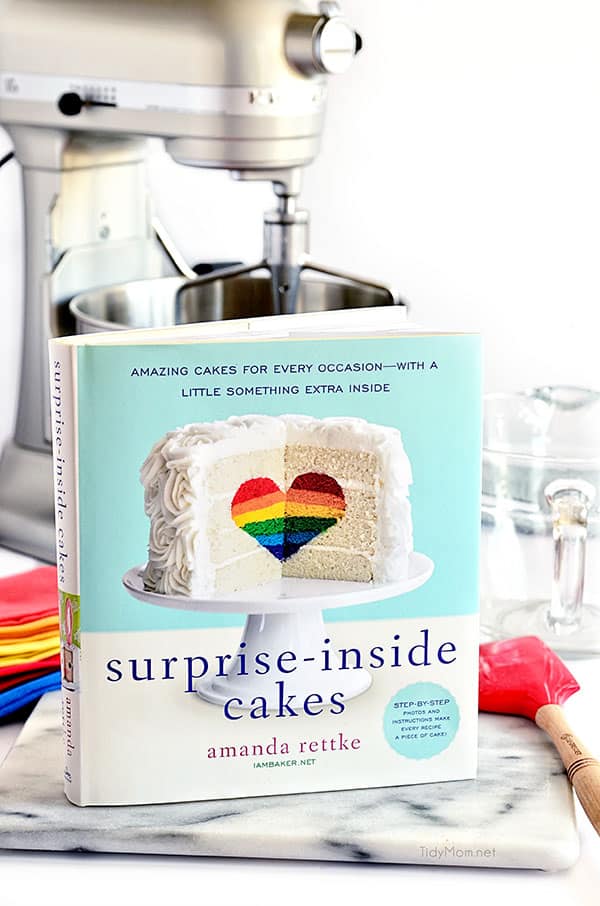 It's so exciting when you get to see your friends do something amazing……..like write a book.  I'm sure many of you know Amanda Rettke, as the creative genius behind the blog i am baker.  Amanda shares enticing recipes, decorates cookies, and makes the most amazing cakes!!  

I think it all started when Amanda started the rose decorated cake craze!  Yeah, that was her!  She is legen…..wait for it…..dary!  But she didn't stop there,  Amanda believes it's what's on the INSIDE that counts…… so she started creating the most stunning cakes with a surprise inside.  And now her long awaited book is here!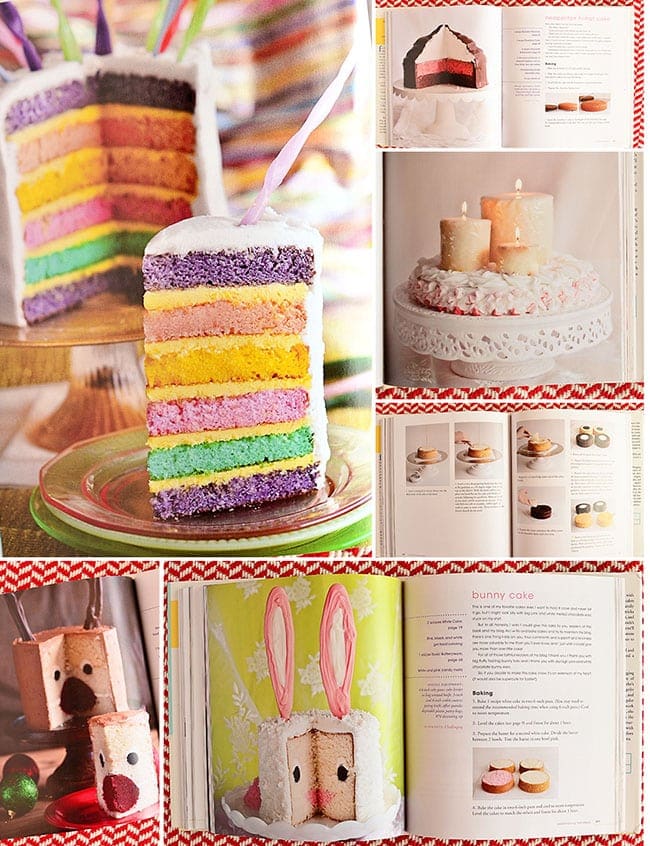 Amanda's new book, Surprise-Inside Cakes: Amazing Cakes for Every Occasion…with a little something extra inside, was officially released this week, and it is so beautiful. You are going to want this book!
Don't say, "but Cheryl, I can't decorate a cake to save my life" ……..Amanda shows you how!  Each colorful page is full of unique surprise inside cakes, including detailed instructions and beautiful photos to guide even the most novice bakers through the process of creating a surprise-inside cake. You will seriously be amazed that often, it's not nearly as hard as you imagined!  And think of all the smiles and ooohs and ahhhhhs your cakes will get! I know this first hand,  I made a rose cake.
Amanda and I have been online friends for several years now, she is always willing to help and encourage and share what she knows.  I had the pleasure of spending a few days with Amanda and her family a few months ago, and let me tell you, she's every bit as sweet as her cakes!  I wont even go into how adorable her kids and hubby are!  In her book, Amanda has added a little personal story to each cake, giving us all a glimpse into her life.  
This step-by-step book also includes basic recipes for different flavors of cake and buttercream, as well as tips and instructions for baking and frosting……see! Amanda has made sure you have everything you need!
I would recommend this book for anyone who loves to have fun in the kitchen.  A great gift for the baker in your life, and you're going to want a copy for yourself. As luck would have it, Amanda and I have a copy to giveaway to two lucky TidyMom readers!
WIN IT
TWO lucky TidyMom readers will win a copy of Surprise-Inside Cakes: Amazing Cakes for Every Occasion
To enter the giveaway  
leave a comment at the end of this post telling me about your favorite cake – is it your grandma's homemade carrot cake?  the cake that was served at your wedding?  a refrigerator cake you made for your birthday?  What ever it is, let me hear about it!
Then simply complete the steps in the giveaway widget below.  Personal information will not be shared or used for any kind of mailing list, it's simply used by me to select and contact the winner.
If you don't see the widget, be patient because it might take a minute to load (especially with Internet Explorer 9).  Or you can click here to for the entry form  if you have any questions, you can contact me via email
Connect with Amanda: Blog | Facebook | Twitter | Pinterest | Instagram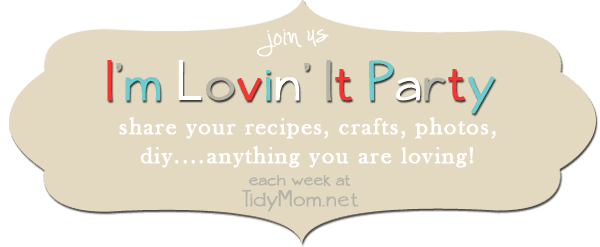 I'm Lovin'…….Surprise-Inside Cakes

Now it's your turn! Please remember to link back to http://TidyMom.net
Let us know what you're lovin' this week!
*Don't forget to come back over the weekend for the I'm Lovin' It Wrap Up post……where I feature a few of the great links!!
What is I'm Lovin' It Fridays? get all the info, how to's trouble shoot and button here

Disclaimer:  I was sent a copy of Surprise-Inside Cakes: Amazing Cakes for Every Occasion for review purposes, but I also pre-ordered a copy myself.  All views, opinions and love of Amanda and cakes are all my own.
231 Responses to "Surprise-Inside Cakes Cookbook | I'm Lovin' It"
Trackbacks/Pingbacks

Leave a Comment