Holiday
Turkey Cut-Out Cookies – I'm Lovin It
Make these delicious and colorful turkey butter cookies for your family to GOBBLE up on Thanksgiving.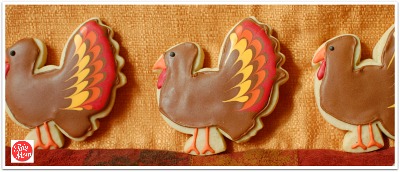 First and foremost……..I HAVE to say…….I'm LOVIN' ALL of the Pie's linked up to Love the Pie!  You guys are awesome!! So many delicious pies!!  If you're looking for a pie for Thanksgiving, you're sure to find one……or 10 you'll like! and if you have a pie to share and haven't yet, the link is open thru friday evening!  Lots of prizes to be won! (you can leave a pie recipe in the comments if you'd like!)
Gobble Gobble Gobble……..
While my hubby is out hunting Turkey……I've been home BAKING these cute little turkey cookies!
I was cleaning out a cabinet the other day when I found a turkey cookie cutter I had never used, probably because I thought they would be WAY to complicated to decorate! lol
I have a sweet friend I wanted to send a little something to, so I thought some Turkey cookies would be a fun surprise! (she has a November birthday).
Bridget has a post where she tells you exactly how to decorate your Turkey cookies! My lucky day!! They're not nearly as complicated as they look! and Bridget's instructions are fantastic!!
I'm LOVIN' my Turkey Cookies!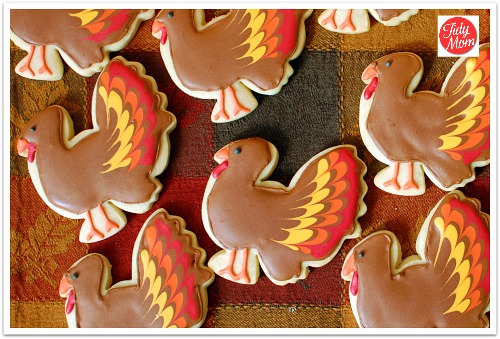 Looks like I need to make another batch for Thanksgiving next week – HOW did THAT happen? Next week is Thanksgiving?! WOW!!
Because I know you're going to ask…….you can find my butter cookie recipe here.
More Thanksgiving ideas you may enjoy:
10 FREE Thanksgiving Printables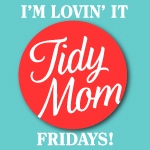 Now it's your turn!
**I'm sorry but this linky is no longer available.  I used to use linkytools.com for the party, and when it became a paid service, all previous linkies disappeared if you don't pay for their service.
PLEASE NOTE: WE WILL NOT BE HAVING I'M LOVIN' IT NEXT WEEK SO WE CAN SPEND TIME WITH OUR FAMILIES TO CELEBRATE THANKSGIVING.

more by Cheryl »
Cheryl Sousan
A self-proclaimed neat freak, Cheryl chronicles her journey through homemaking on her blog, TidyMom.net, where she shares recipes, tutorials, crafting and her ever-growing love for photography. This St. Louis mom juggles her passion for life, her daughters and her tiger-loving husband, all while her obsession with tidiness cleans up the trail blazed behind her. Google+
You May Also Like...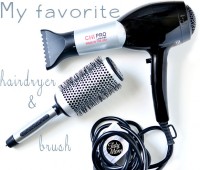 posted on March 22, 2012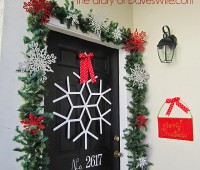 posted on December 4, 2011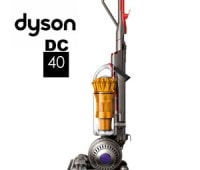 posted on May 3, 2012