Pumpkin Fluff
I got this recipe a few years ago when I was doing Weight Watchers. It was a big hit in my house with everyone, it quickly became a requested snack, and no longer "diet food".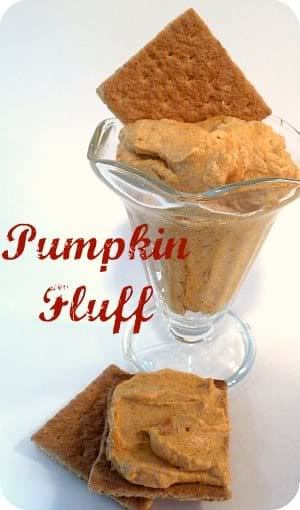 I made some the other day and thought I'd share the recipe. You can tweak it to your liking.
It's pretty low cal (and high fiber) the way I make it – but if you're really trying to keep it low, just change the milk to skim and use the Fat Free Cool Whip.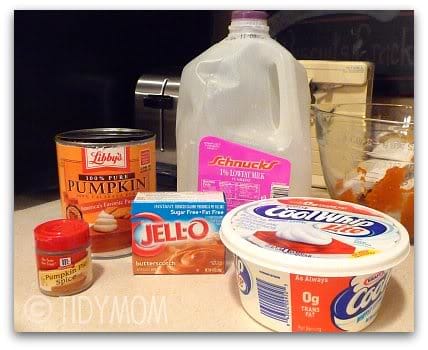 (My picture has a large can of pumpkin, because I bought that by mistake, I just put 1/2 in a container in the fridge, and I'll make another batch in a few days)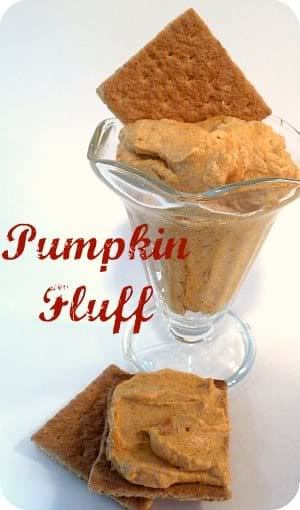 Ingredients
1-16 oz can pure pumpkin (NOT pumpkin pie filling)
1- 1.5oz sugar free fat free vanilla or butterscotch Instant Pudding (I prefer butterscotch)
1- 8oz container of CoolWhip Lite (or Fat Free)
1/2 cup 1% milk
1.5 tsp pumpkin pie spice
Instructions
Mix milk and pudding, add pumpkin and spice. Blend until smooth. Fold in whipped topping and chill (will stay good for several days).
Or spread over graham crackers and you get a lot more servings.
Notes
If you're counting points on Weight Watchers, this only has a 1-2 points per serving (depending on how you make it) if you just eat a small bowl of fluff. I always ate 1-2 on a Low Fat Graham Cracker and counted it as 2 points. – but plug it into a points calculator to be sure.
http://tidymom.net/2009/pumpkin-fluff/
Copyright© 2009-2013 TidyMom.Net
NEW FEATURE: Save recipes to your personal recipe box with the

Once you have your favorite recipes in your Recipe Box create a Meal Plan with them and the ingredients will automatically be added to a Grocery List!