Recipes
The Perfect Cupcake Recipe (using a mix)
This is my all time favorite, go to "recipe" for cupcakes. You can use this "trick" to make a box cake mix taste like "from scratch"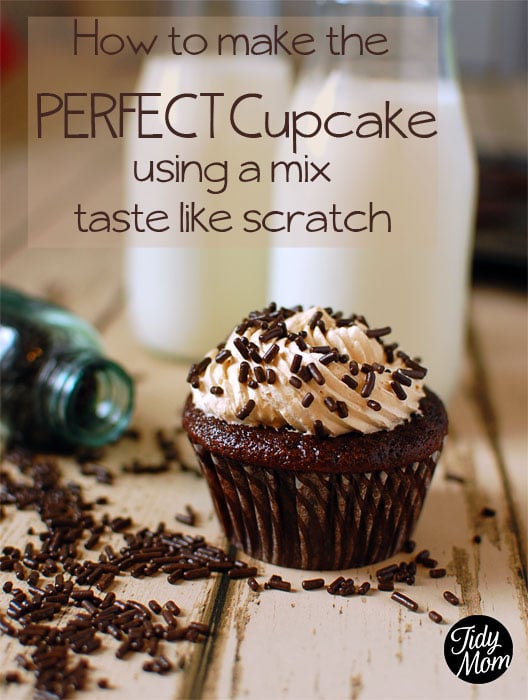 The Perfect Cupcake Recipe (using a mix)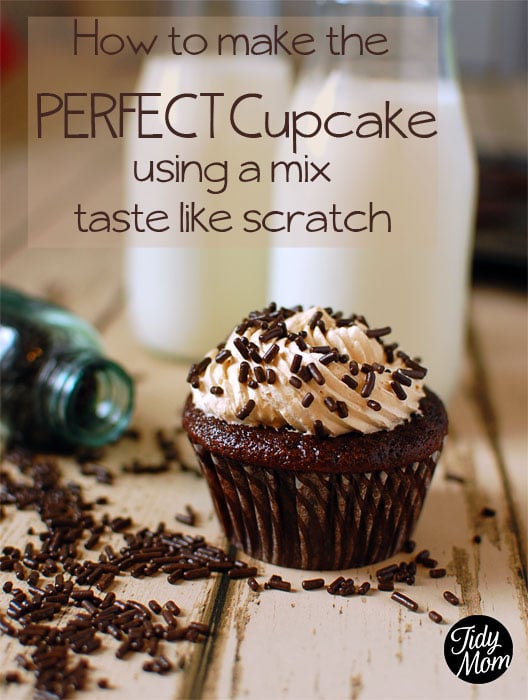 Ingredients
1 box mix (any flavor*) – but get the good kind, Duncan Hines or Betty Crocker
3 Large Eggs
1/2 cup butter, melted (use butter not margarine….trust me on this!)
1 cup of water
Instructions
Melt the butter in the microwave.
Add cake mix, eggs and water to the butter in large bowl.
Mix on low for 1 min. Then mix on high for 1 min.
You will be amazed that your batter is nice and thick and creamy - not thin and runny like it is when you follow the box instructions.
Fill cupcake papers – tip: use an icecream scooper! – One scoop is just the right amount per cupcake!
Pop them in the oven on 350 for 20 minutes.
Let cool.
Notes
http://tidymom.net/2007/the-perfect-cupcake-using-a-mix/
Copyright© 2009-2013 TidyMom.Net
NEW FEATURE: Save recipes to your personal recipe box with the

Once you have your favorite recipes in your Recipe Box create a Meal Plan with them and the ingredients will automatically be added to a Grocery List!
I use this 99% of the time when I make cakes and cupcakes and I always get lots of compliments!
*Because I get so many emails asking…….YES you can use this to make a cake too! Cupcakes are just mini cakes
MORE  Cupcake Recipes



189 Responses to "The Perfect Cupcake Recipe (using a mix)"
Trackbacks/Pingbacks

Leave a Comment