My Windows Phone helped my daugher learn how to drive!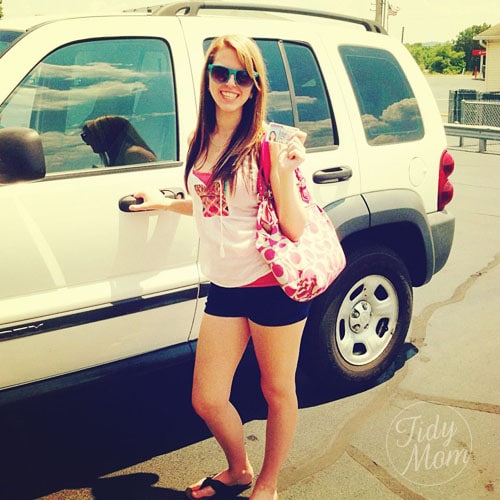 We reached a turning point in our house this week………we now have 4 drivers.  How did that happen?  I blinked and my baby turned 16, and I've been a puddle.  She's our second child to turn 16, but it's been 8 years since the first.  Maybe I'm more emotional because she's the last, or maybe because our oldest wasn't as eager to get her license.  I don't feel like I've had time to prepare.  I mean for 16 years I've been wiping tears, kissing things that hurt and listening to laughter, who has time to prepare to let their baby make that right of passage that comes with turning 16?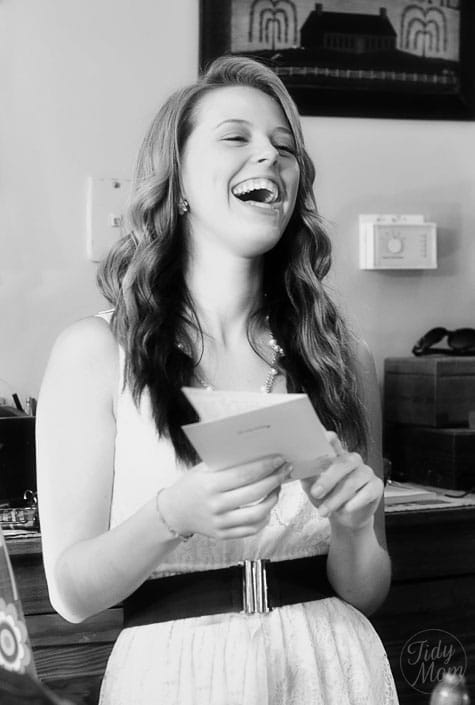 I want to  see her beautiful smile every day! Her kind heart and caring attitude fills my heart with happiness. I'm grateful for having two such wonderful daughters. I want to see joy in their lives for the rest of my life.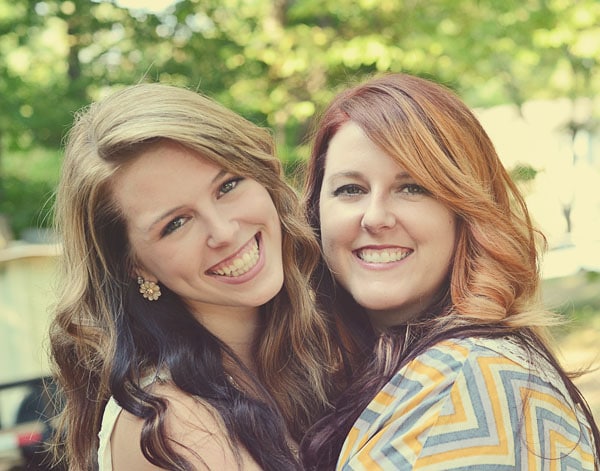 Teaching her how to drive for the past year has been a little nerve racking at times, but she's been a great student.  
Recently I was given a new Nokia Lumia 900 Windows Phone to make my life easier.  Who would have thought that a phone could unload some of the pressure of teaching my daughter how to drive!
Wandering around in the Market Place I found a free app called Drivering Test!  This app provides videos and practice tests to help you pass your driving test!  It covers almost all states in the US and some other countries like UK and India.  It allows you to take practice tests and improve your score, as well as review your test questions and find right answers!  SCORE ONE for MOM!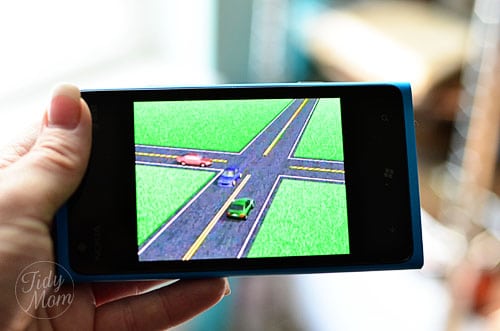 This bit of extra instruction eased my mind a bit before we headed to the DMV on Tuesday, where I was excited to give the Windows Phone camera  a try and look for some fun photo apps to download.
I took pictures of Allison walking out with the instructor, parallel parking during her test and proudly displaying her new license with excitement! She drove us to lunch to celebrate, where I quickly edited the pictures with the Creative Studio app then tossed them in a collage with Tap Collage app all before our Sweet and Sour Chicken even arrived to our table!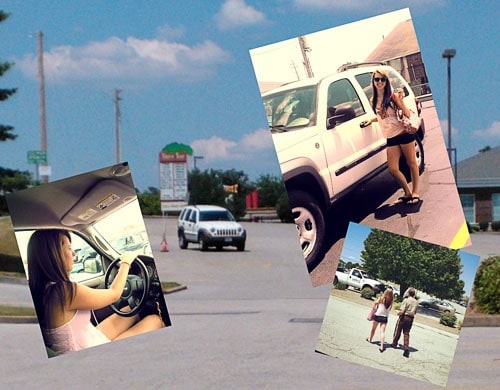 It was  so easy to then send this photo out to friends and family all at once from my new phone!
How old were you when you got your driver's license?
The girls and I are headed to New York City next week, I can't wait to try out some of the apps that will help us find our way around while we are there!  If you have any tips on NYC I'd love to hear them too!

Disclosure: Microsoft gave me the the new Nokia Lumia 900 Windows Phone to test drive.  I am being compensated for this review, however all opinions are all my own!