White Vegetable Lasagna
White Vegetable Lasagna includes two hearty, cold-weather vegetables: kale and butternut squash and oven-ready noodles, to save time in the kitchen. Made with a creamy béchamel sauce, this lasagna dish is comfort food at its finest.
Every late afternoon I start hearing the same question….."what's for dinner". Some days I have an answer, other days I silently think "ugh, I have to make something for dinner again?!"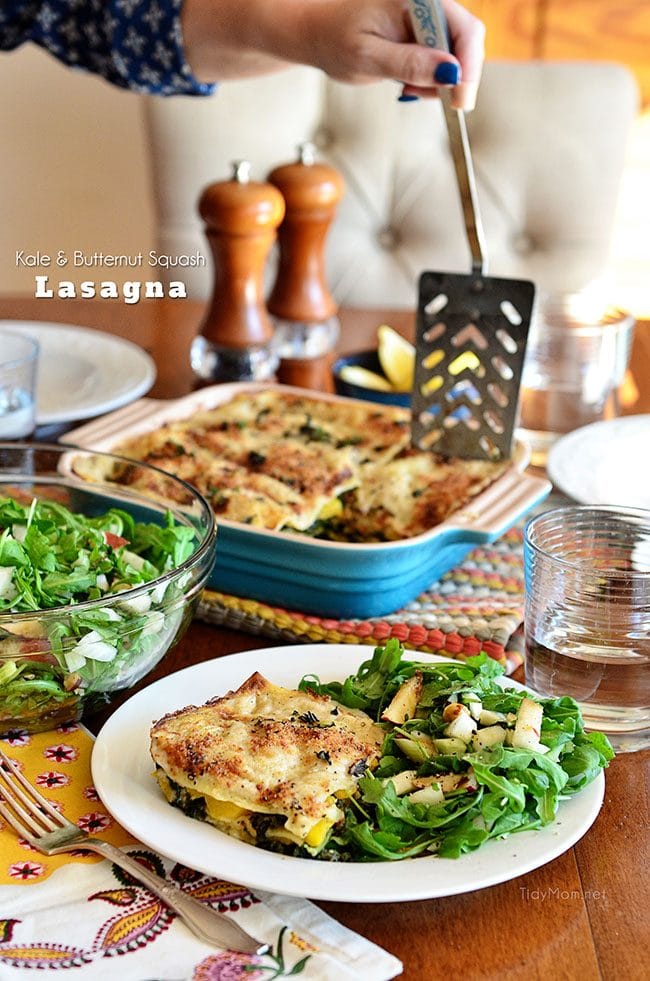 Recently I was invited to give Blue Apron a try. Have you heard of them? It's a meal delivery service that ships fresh ingredients and recipes for delicious chef-designed meals to your front door.
—Be sure to read all the way to the end, where I tell you how you can get two free meals from Blue Apron!!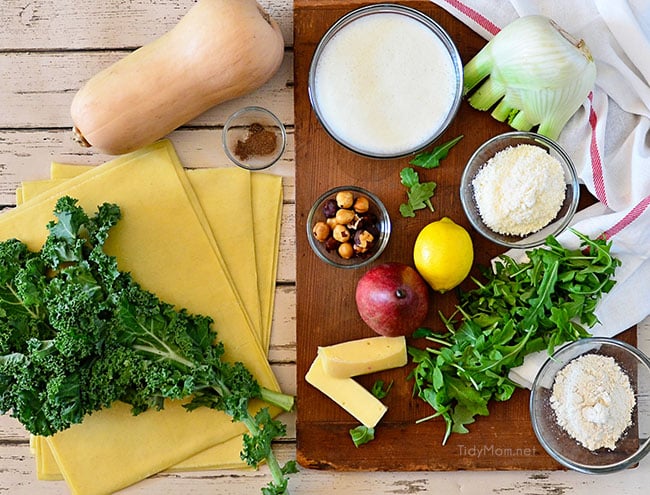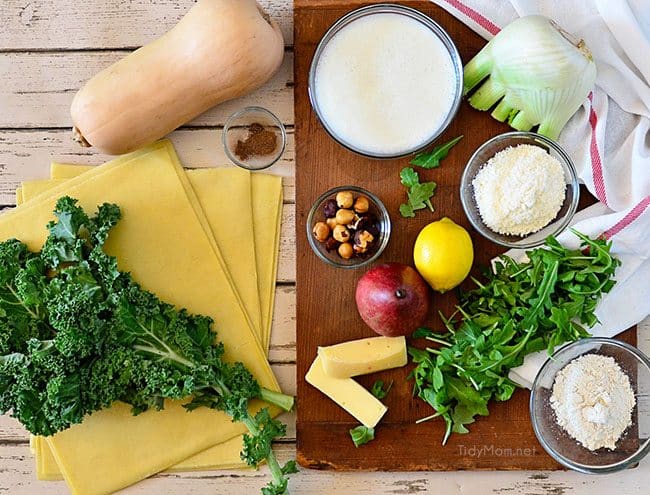 ingredients for Kale & Butternut Squash Lasagna with Arugula, Pear & Hazelnut Salad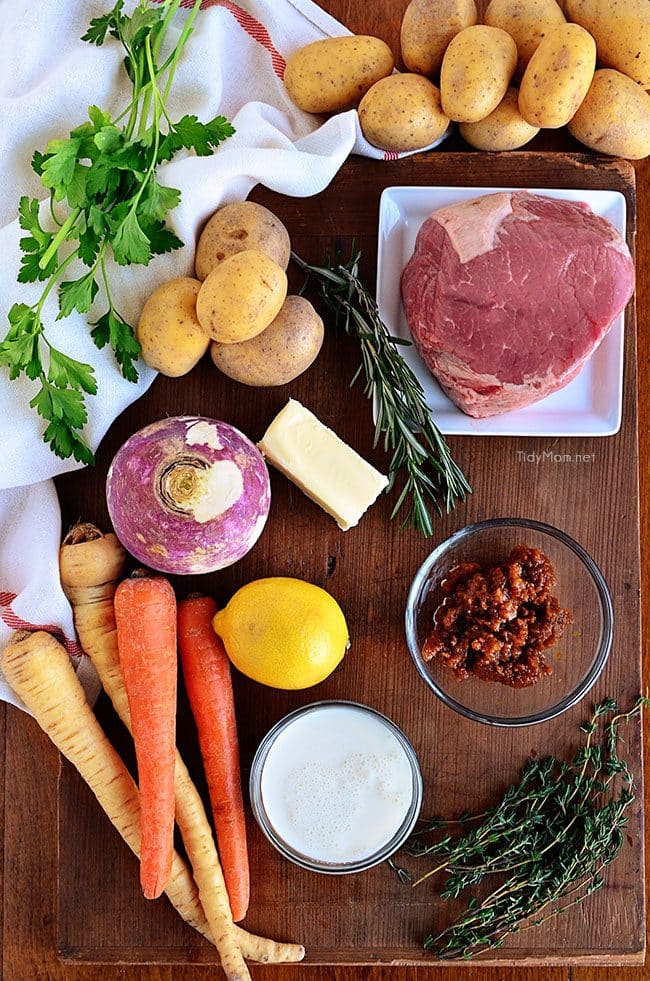 ingredients for Roast Beef with Smashed Potatoes, Roasted Root Vegetables & Gravy
These are not "ready made meals", but they actually ship you all the fresh ingredients, along with detailed recipes right to your door. Allowing me and my family to create delicious, chef-designed healthy recipes at home.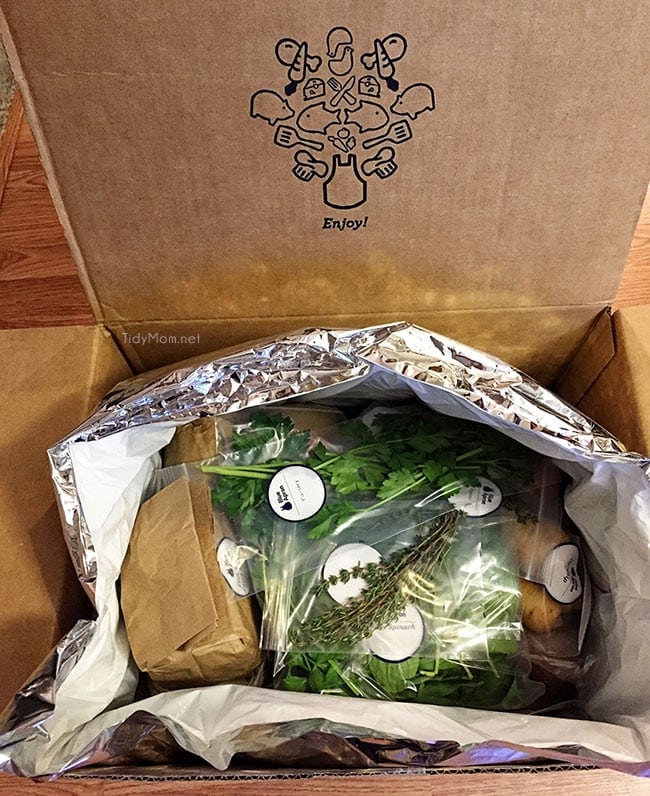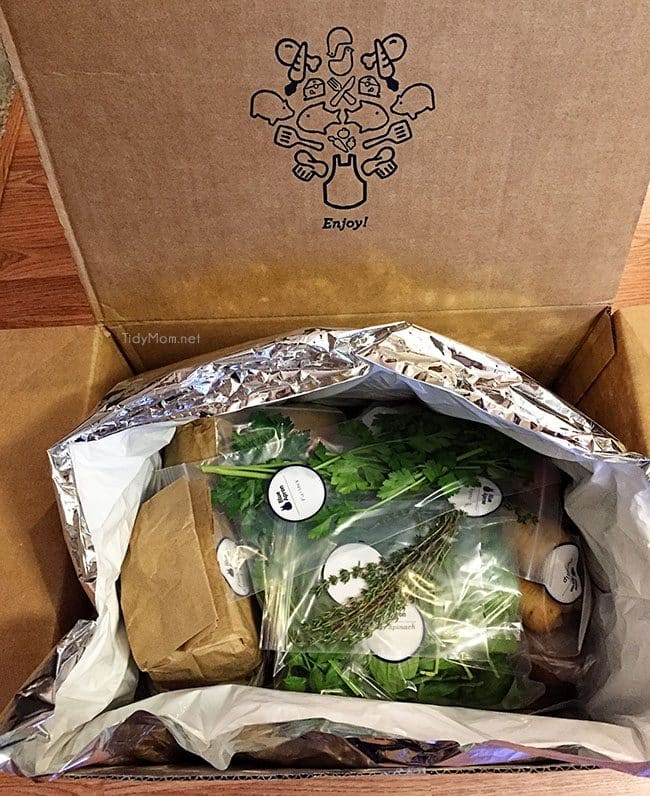 When our first Blue Apron box arrived, it was all perfectly chill packed, so even if we were not home when it arrived, everything would stay cold and safe until we opened it. I was so impressed by each of the individually wrapped ingredients and how fresh they were. It was nice having the exact proportions for each ingredient, and each item was clearly labeled as well as pictured on the recipe card.
I signed up for the family plan with twice a week delivery, which means we had all of the ingredients for 2 meals delivered to our doorstep, twice a week = 4 meals (each meal serves 4 people). I was super excited to give it a try, because it meant I didn't need to shop OR think about what to make for dinner!
Blue Apron Plan Options:
Family Plan – perfect for feeding a family of four. Each week the Blue Apron culinary team creates four new recipes for this plan, and you can choose to receive two or four recipes per week, depending on what best fits your schedule. The price for this plan is $8.74 per serving, or $69.92 per eight serving delivery. Shipping is always free.
2-Person Plan– consists of one delivery a week, with three inventive meals perfectly portioned for two. Each week the Blue Apron culinary team creates six new recipes for this plan, and you will be sent a curated menu of three of these recipes based on your dietary preferences. The price for this plan is $9.99 per serving, or $59.94 per six serving delivery. Shipping is always free.
What to Expect in a Blue Apron Delivery
Your Blue Apron delivery comes with all the ingredients you need, in exactly the right proportions, to cook your recipes for the week, beautifully printed recipe cards and step-by-step instructions. The only things they assume you have in your pantry are salt, pepper and olive oil. Each meal is designed to be well-balanced, healthy, and quick to prepare. Click here to see the Blue Apron Recipes (they are always adding new dishes to their menu every week)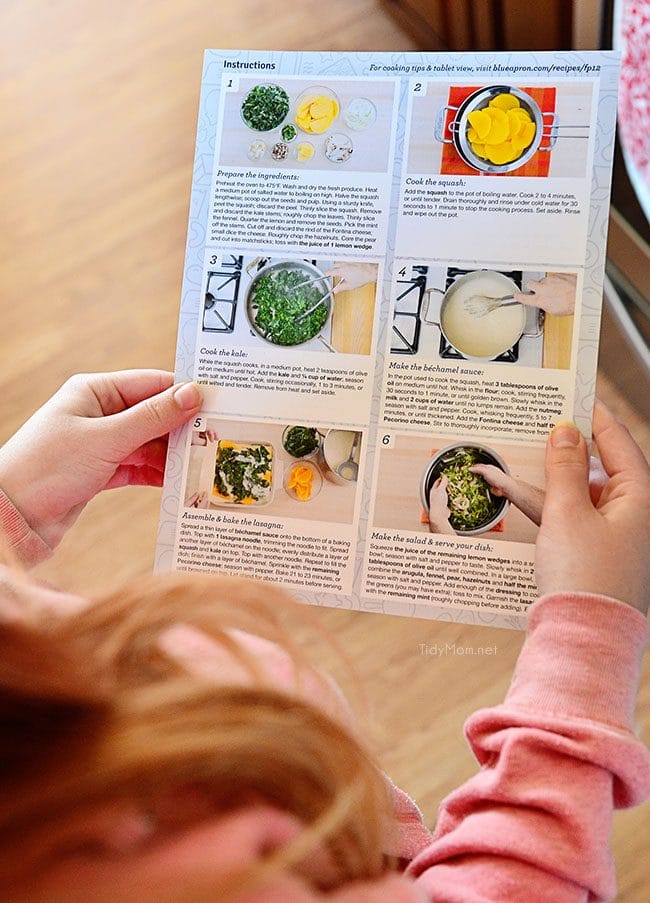 We loved that each delivery has a detailed recipe card with a list (and photos) of the ingredients on one side and simple step-by-step instructions on the other side, printed on nice card stock. Making it easy to use while cooking, it was large enough to keep track of and read and sturdy enough if it got wet or food drippings on it 😉
How to make Vegetable Lasagna from scratch
Allison and I got to work on prepping everything for the Kale & Butternut Squash Vegetable Lasagna along with Arugula, Pear & Hazelnut Salad this past Saturday. (she helped me make the Roast Beef meal on Friday night)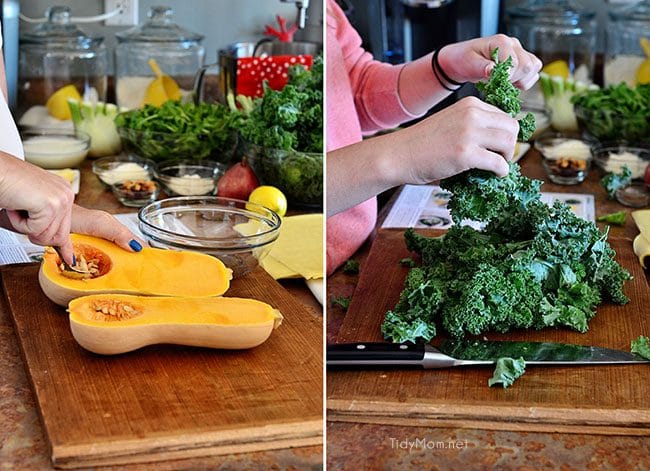 This was a bit of a learning and bonding experience for both of us, as most of the recipes included some ingredients I had never cooked with before. We did use youtube a few times, since we didn't know how to cut up a turnip, or how to mince fresh garlic (I usually buy it minced in the jar) when we made the roast beef the first night. The prep work, probably took us a little longer than someone more experienced with all the fresh ingredients……but we had a good time with Pandora playing in the background, while we chatted about food, college courses and friends 😉
A good farmers market is something lacking near our home, plus I grew up in a home that didn't spend a lot of time on dinner prep. So learning together was an added bonus I didn't expect 😉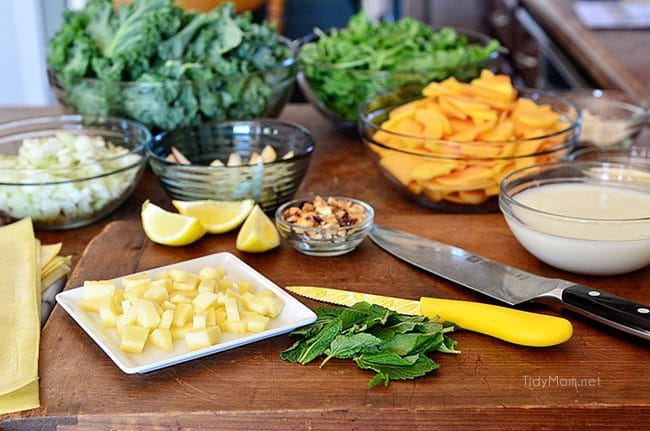 The other thing I really loved is that they give you the exact amount of ingredients you need. For example, I usually will buy a pint of heavy cream, and end up only using a small portion of it for the recipe I'm making. This was especially true for the fresh herbs. I'm always buying a little package of fresh herbs when I only need a small amount……it feels like such a waste when the rest sits in the fridge and goes bad! This way I'm able to cook with a diverse amount of ingredients but not have to worry about coming up with other recipes to use up the extra ingredients all month.
After all the ingredients were prepped, it was time to cook!! Most meals can be made in 40 minutes or less.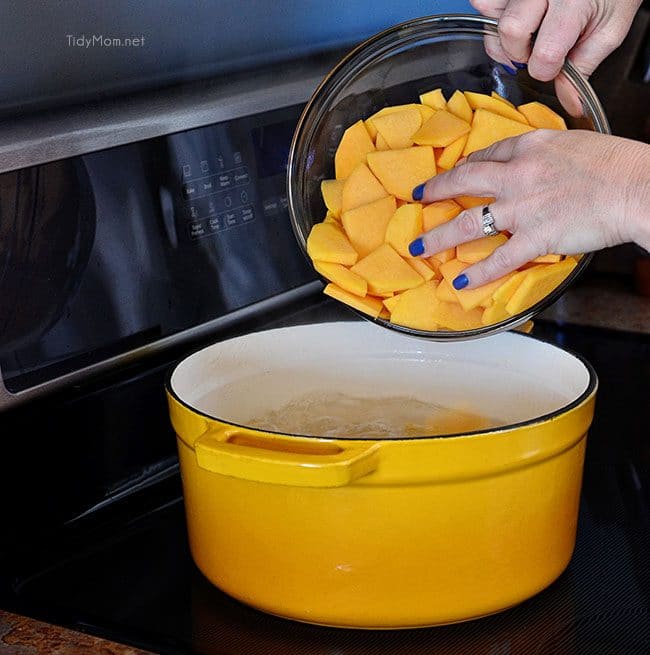 Butternut squash was cooked in boiling water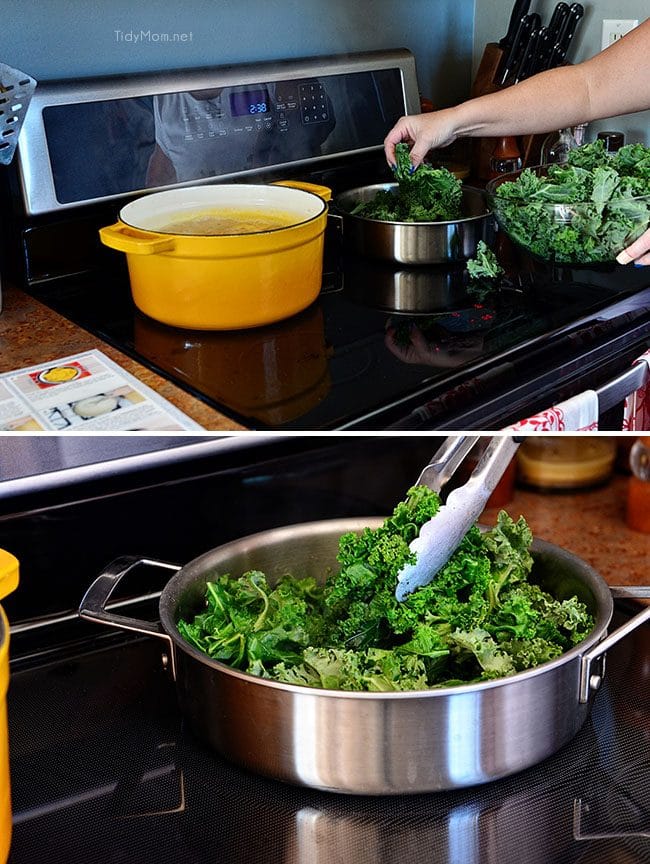 Kale was cooked in a pot with a little olive oil and water, until wilted and tender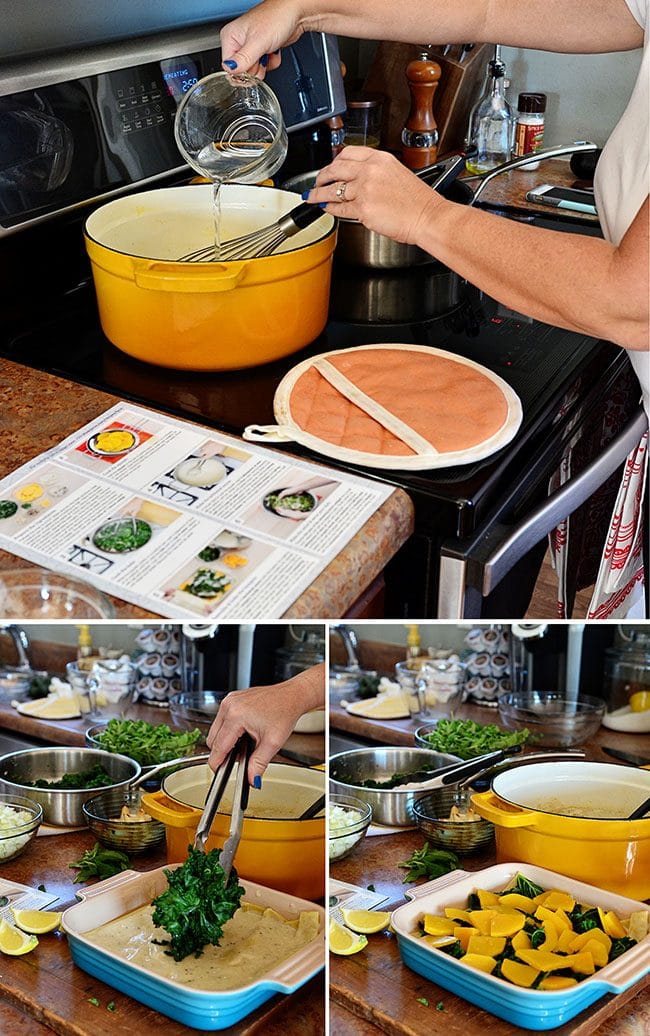 Next we used the same pot we cooked the squash in to make the bechamel sauce (white sauce) and put the vegetable lasagna layers together with fresh lasagna noodles.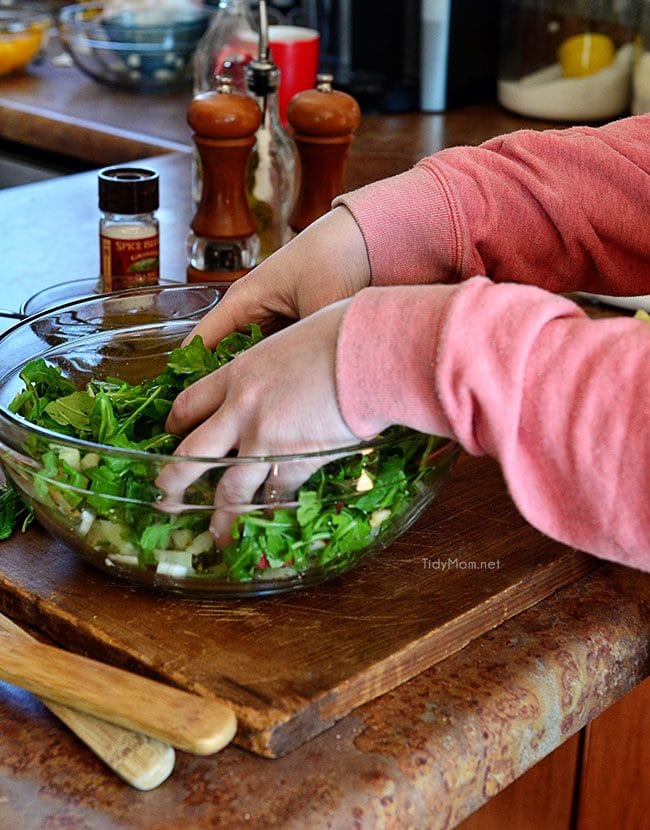 While the vegetable lasagna was in the oven for 23 minutes, we cleaned up and Allison mixed up the salad and lemon dressing.
Starting at $8.74/person per meal, Blue Apron is cheaper than what we spend on groceries (especially if you are counting all the specialty ingredients and the money saved by not buying more than I need) and is cheaper than take-out.
Dinner was served!! and boy did it make a pretty presentation on our family dinner table!!
So far we've only made two of our four meals, the Roast Beef with smashed potatoes and roasted root vegetables was a big hit – the vegetables were really new to us, and surprisingly we all loved them! My husband isn't a big vegetable fan, and he actually enjoyed them as well. The vegetable lasagna made a great late lunch, and we had enough for leftover for lunch again the next day. – Steve prefers meat in his lasagna, but I though the white sauce and vegetables was a great change of pace.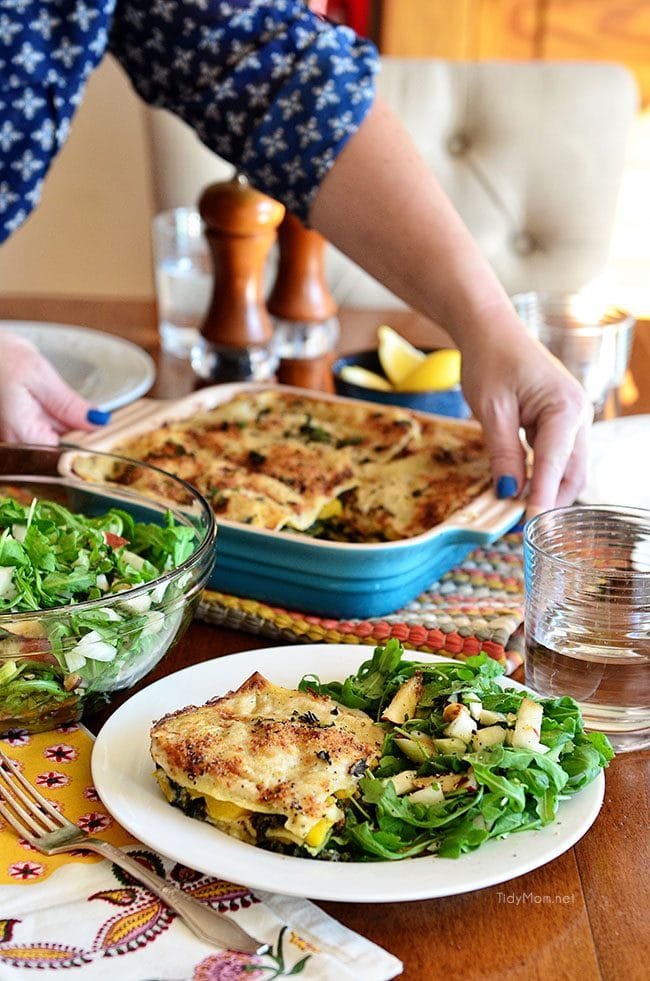 I will be honest, and tell you the meals were a little more involved than my usual meals, BUT……..that's because I don't usually cook with so many fresh ingredients. When you cook with fresh ingredients, there is a little more prep involved and you need to shop (grocery store or farmers market) a little more often (unless you cook and freeze). Living where we do, it's just not that convenient to make a trip to the store for ingredients that often, so having a service like Blue Apron take care of the shopping for me is a big plus, so my family can eat healthier — each menu is between 500-700 calories per person.
We fall into ruts, making the same meals over and over again, so it's nice that Blue Apron not only does the shopping for me, but helps us learn new recipes and lets us try out new foods. (I'd never had, Hake, turnips, parsnip or lemongrass before these recipes)
All of the Blue Apron plans have no commitment. You can skip a week whenever you want.
**SPECIAL OFFER**
Blue Apron is a fabulous idea for busy families that care about eating good home-cooked meals. Right now, Blue Apron is having a deal for TidyMom readers. The first 100 TidyMom readers to sign up will get two free meals on their first order!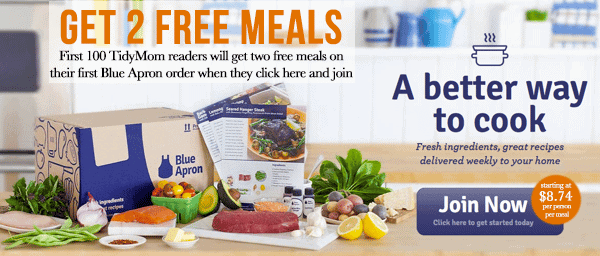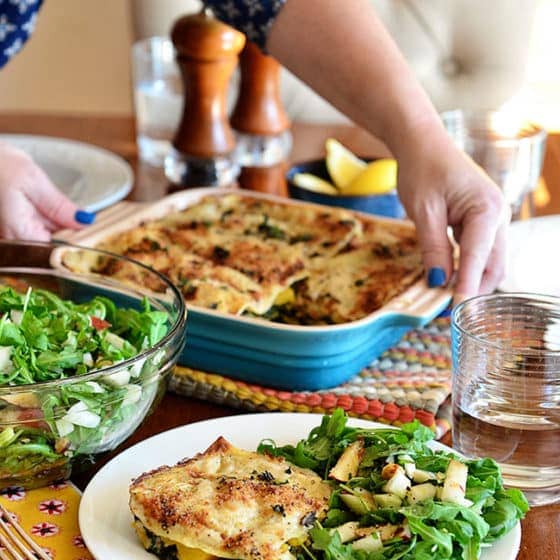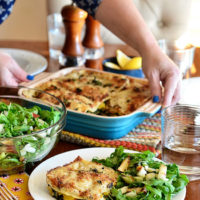 Kale & Butternut Squash Vegetable Lasagna
Yield: 6 servings
Prep Time: 40 minutes
Cook Time: 23 minutes
Total Time: 1 hour 3 minutes
This white vegetable lasagna includes two hearty, cold-weather vegetables: kale and butternut squash. And to save time in the kitchen, uses oven-ready noodle. Made with a creamy béchamel sauce, this dish is comfort food at its finest.
Ingredients
1½ Pounds Oven-Ready Lasagna Noodles
¼ Cup All-Purpose Flour
1 Cup Low-Fat Milk
1 Large Bunch Kale
1 Pound Butternut Squash
2¼ cups water (divided)
3 Ounces Fontina Cheese
⅓ Cup Grated Pecorino Cheese (or Parmesan)
5 tablespoons of olive oil (divided)
¼ Teaspoon Ground Nutmeg
Salt & Pepper to taste
Instructions
Prepare the ingredients: Preheat the oven to 475°F. Wash and dry the kale. Heat a medium pot of salted water to boiling on high. Halve the squash lengthwise; scoop out the seeds and pulp. Using a sturdy knife, peel the squash; discard the peel. Thinly slice the squash. Remove and discard the kale stems; roughly chop the leaves. Cut off and discard the rind of the Fontina cheese; small dice the cheese.
Cook the squash: Add the squash to the pot of boiling water. Cook 2 to 4 minutes, or until tender. Drain thoroughly and rinse under cold water for 30 seconds to 1 minute to stop the cooking process. Set aside. Rinse and wipe out the pot.
Cook the kale: While the squash cooks, in a medium pot, heat 2 teaspoons of olive oil on medium until hot. Add the kale and ¼ cup of water; season with salt and pepper. Cook, stirring occasionally, 1 to 3 minutes, or until wilted and tender. Remove from heat and set aside.
Make the béchamel sauce: In the pot used to cook the squash, heat 3 tablespoons of olive oil on medium until hot. Whisk in the flour; cook, stirring frequently, 30 seconds to 1 minute, or until golden brown. Slowly whisk in the milk and 2 cups of water until no lumps remain. Add the nutmeg; season with salt and pepper. Cook, whisking frequently, 5 to 7 minutes, or until thickened. Add the Fontina cheese and half the Pecorino cheese. Stir to thoroughly incorporate; remove from heat.
Assemble & bake the lasagna: Spread a thin layer of béchamel sauce onto the bottom of a baking dish. Top with 1 lasagna noodle, trimming the noodle to fit. Spread another layer of béchamel on the noodle; evenly distribute a layer of squash and kale on top. Top with another noodle. Repeat to fill the dish; finish with a layer of béchamel. Sprinkle with the remaining Pecorino cheese; season with pepper. Bake 21 to 23 minutes, or until browned on top. Let stand for about 2 minutes before serving.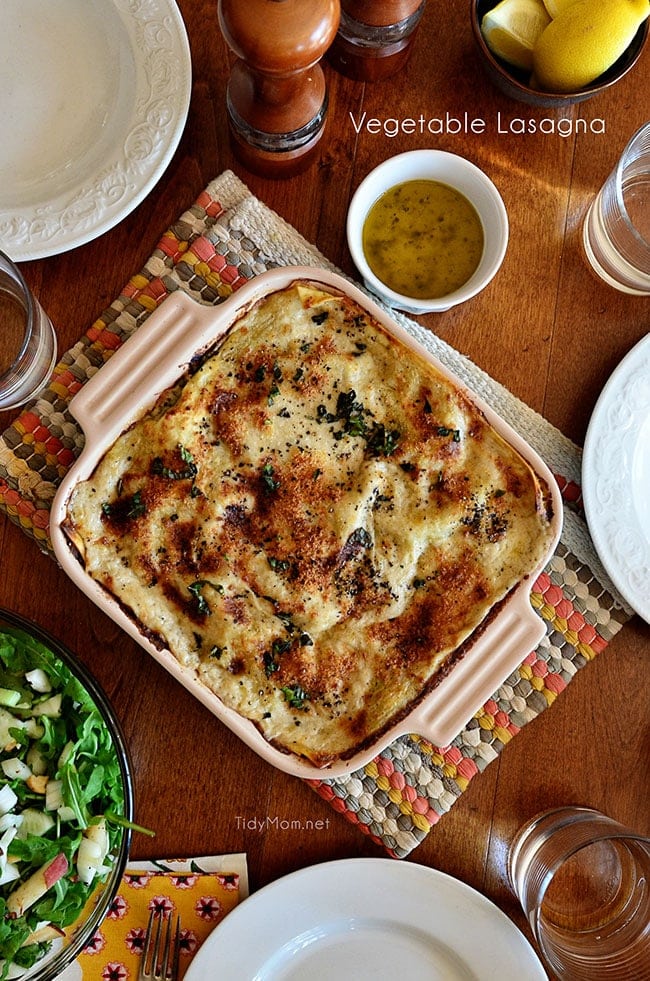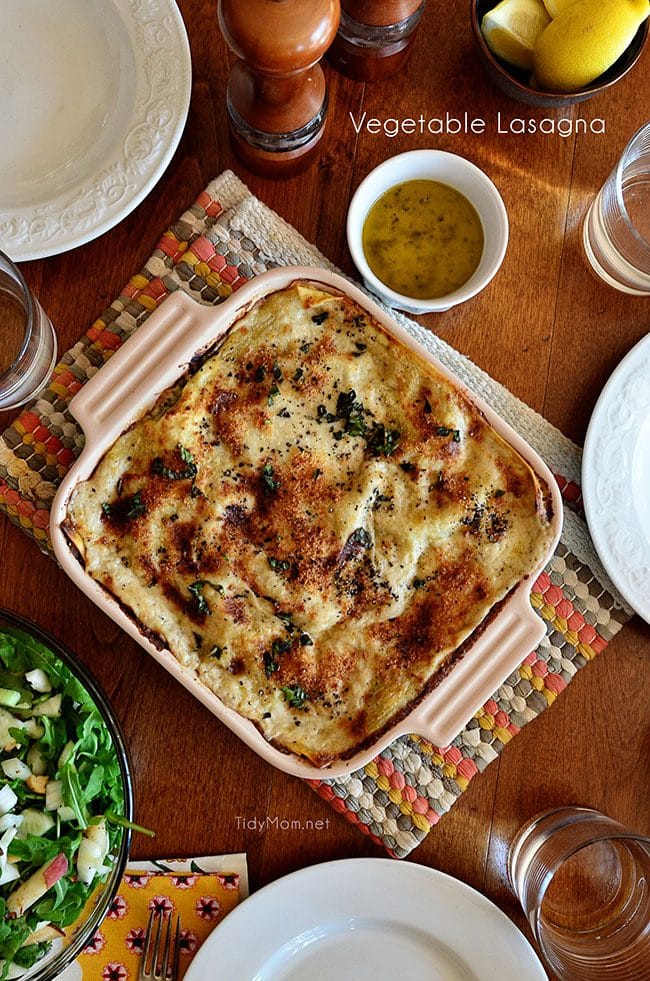 Disclosure: This is a sponsored post written by me as part of a partnership with Blue Apron. All thoughts and opinions are my own.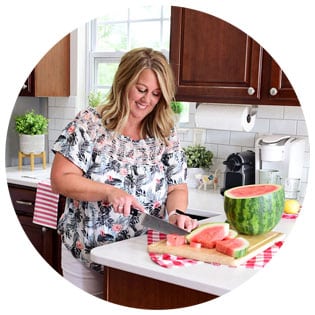 Hi there, I'm Cheryl!
As a wife, mom, and caffeine enthusiast, my journey has taken me from bustling mornings with my family to sharing delicious recipes, home care tips, and heartfelt decorating insights with wonderful readers like you. My love for baking, photography, and tidiness shines through every post I craft. Dive into my world and discover the art of homemaking, one tidy moment at a time. Read more...
Tidymom is a participant in the amazon services llc associates program, an affiliate advertising program designed to provide a means for sites to earn advertising fees by advertising and linking to Amazon.com.
Please respect my work, recipes and photographs. If you do use a recipe in your own writing, please give proper credit and link back to the original post.