Low Fat high fiber Pancakes
I
wanted to share a GREAT recipe
I found about 2 years ago when I was trying to lose weight.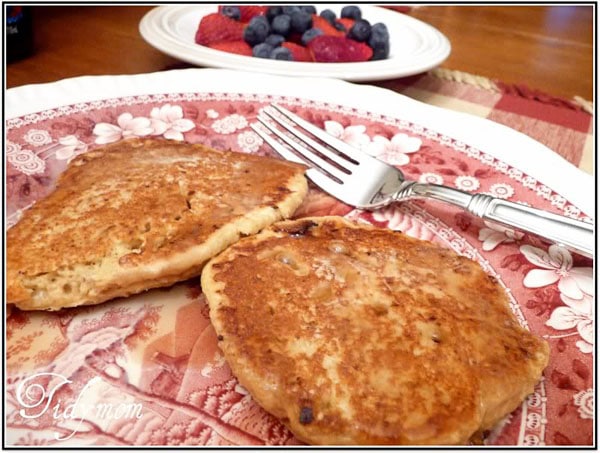 These
pancakes
are
Higher in Protein & Fiber and lower in Fat and Carbs
than regular pancakes!
15 Minutes to Prepare and Cook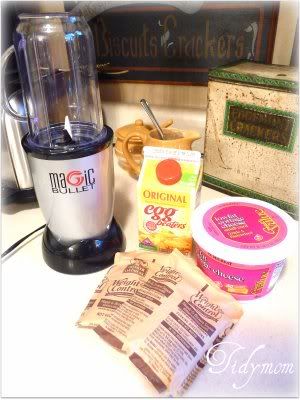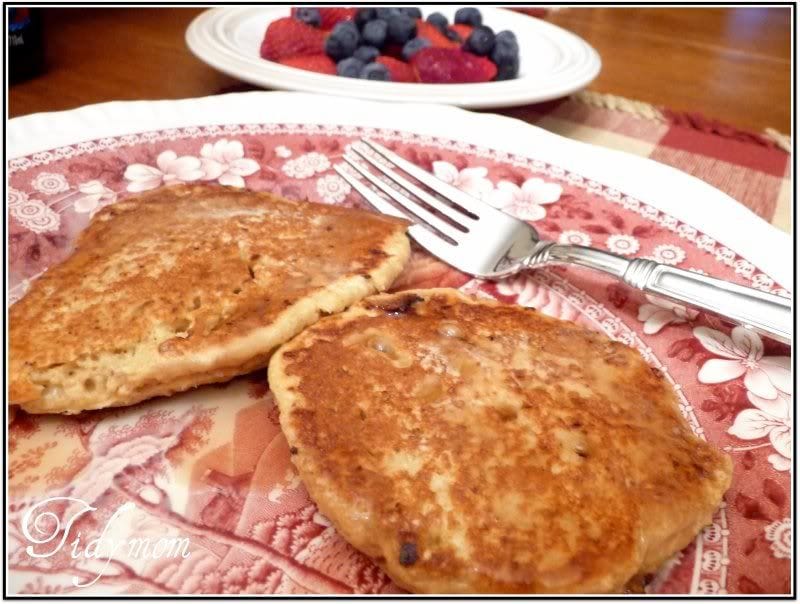 Low Fat high fiber Pancakes
Ingredients
2 pouches – high fiber instant oatmeal (any type/flavor you like)
1/2 cup – Egg Beaters (or 2 eggs)
2/3 cup – Fat Free Cottage Cheese
Instructions
Blend in blender (I use my Magic Bullet) - * NOTE – this "batter" is VERY thick
Preheat a non-stick skillet sprayed with Pam over medium-medium high heat. - *NOTE – these cook better at a lower temp, you may want to use medium heat only
Makes 8 medium pancakes (about 6") - *NOTE – I make 1/2 the recipe and only get 2 pancakes
Turn carefully because these pancakes are very tender.
May need to cook longer than 'regular' pancakes. - NOTE – these burn easy, be sure to cook slower at a lower temp than 'regular pancakes'.
Notes
If not using flavored oatmeal you may wish to add a little cinnamon, sweetener and vanilla extract or other flavorings to taste.


I spray mine with a little spray butter and pour Sugar Free syrup over them
"Like this recipe? Add it to your personal recipe box to make later or add the ingredients to your online shopping list to make it this week. Just click the Save Recipe button to get started."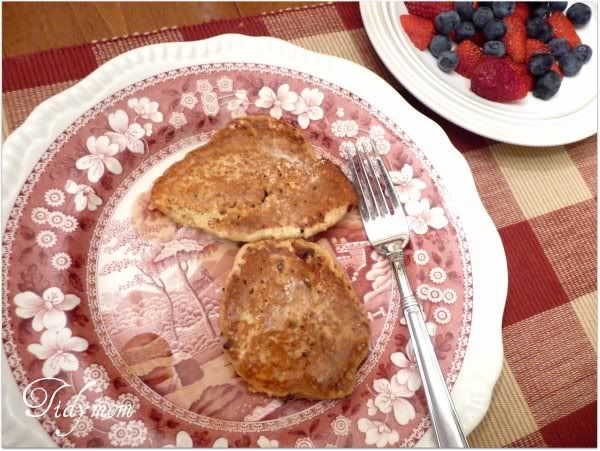 You can find
this recipe
with all the nutrition information on
Sparks People
.
Be sure to
read all of the comments
, lots of good tips and suggestions as well.