Kitchen Conversion Charts from Chasing Delicious | I'm Lovin It
I don't know about  you, but when I'm in the kitchen, I need all the help I can get!  I'm always running to the computer looking up kitchen conversions, like how many cups of flour are in a pound?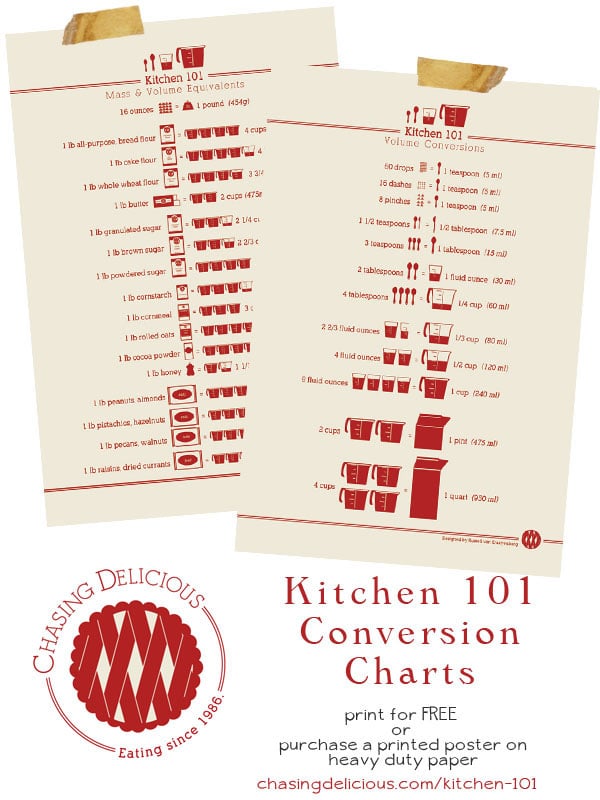 My friend Russel at Chasing Delicious has created a few free printable kitchen conversion charts that will keep you from guessing next time you have to convert teaspoons to tablespoons or cups to pints.  Russel's charts are more like works of art, and if you'd like, you can even purchase the posters on high quality heavy duty paper and he will ship it to your door!
I know I would love to see these hanging in my kitchen!
The Chasing Delicious store now stocks these gorgeous kitchen conversion charts each for $18 -$24 printed on heavy-duty matte paper and shipped in a study poster tube.
Russel is a baker after my own heart and has beautiful photography that will having  you drooling!
How cute would these be for a wedding shower gift? or even birthday and Christmas gifts all framed and ready to hang?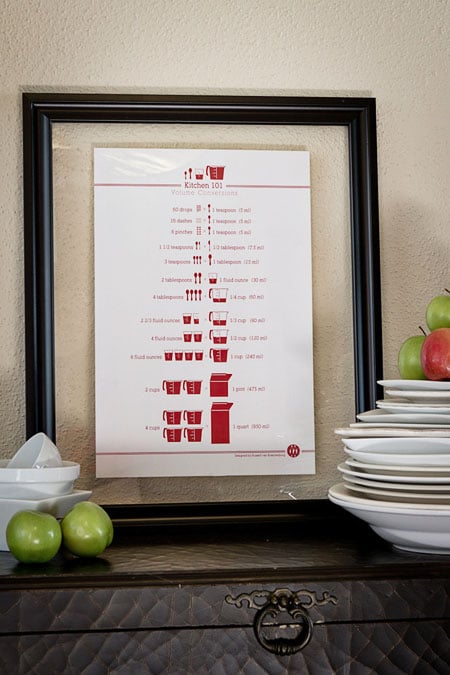 photo via Russel van Kraayenburg
 ***If you'd like to share this on pinterest,  this pin it button links to Russell's site – thanks for supporting the original source! 
If you would just like to print your own, click over to Chasing Delicious Kitchen 101 and right click and print the one you want.
I'm Lovin'……Chasing Delicious Kitchen Conversion Charts

Now it's your turn! Please remember to link back to http://TidyMom.net
Let us know what you're lovin' this week!
Share your recipes, crafts, diy's, photography, printables, products..anything you are loving!
If you have something to share with us on your blog, add your link below.
*Don't forget to come back over the weekend for the I'm Lovin' It Wrap Up post……where I feature a few of the great links!!
What is I'm Lovin' It Fridays? get all the info, how to's trouble shoot and button here