Free February 2012 Desktop Wallpapers
It's February already……..time for a new desktop wallpaper!
Leelou Blogs February 2012 Desktop
Julie shows you how easy it is to install these desktop calendars ,  so you can get a desktop theme on your own computer screen! She has instructions for a PC and Mac.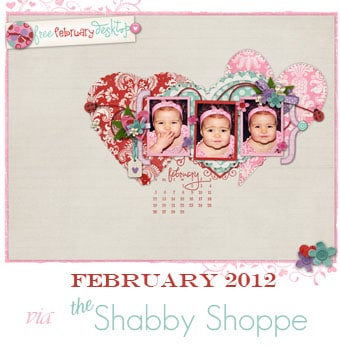 The Shabby Shoppe February 2012 Desktop
*You can find even more  free desktop wallpaper calendars for February 2012 at Smashing Magazine.
I just love seeing the beautiful creative ideas all these generous people come up with each month!!  Remember you need to click over to the sites to download, and remember to leave a comment thanking them for their generosity!