Fall & Halloween Porch and decor
The wonderfully talented Kimba at A Soft Place to Land is hosting a Halloween Party! Be sure to go to her blog and click on all the links to see how everyone else is decorating for Fall and Halloween……….you don't want to be late for the party!!!
Edited to add: Talk to me Tuesdayover on Tip Junkie this week is featuring fall and Halloween home decor ideas. Check out all the great blog links over there as well!!
I spent the last few days getting my yard filled with the goodies I showed you the other day, as well as "falling up" the inside of my house. Here's a few pictures of what I've been up to! I've actually enjoyed decorating the house this year.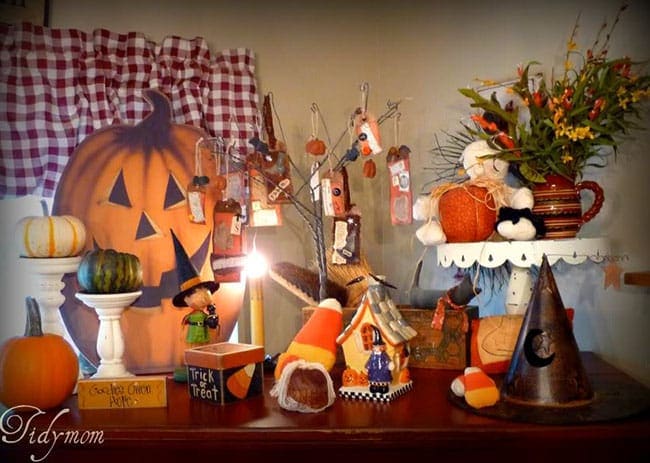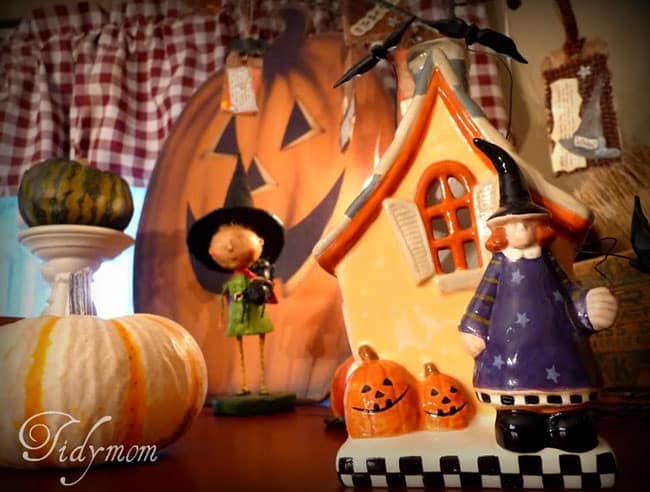 This corner behind my sink has been a trouble spot for me to decorate.
So I ripped it apart and started over for fall.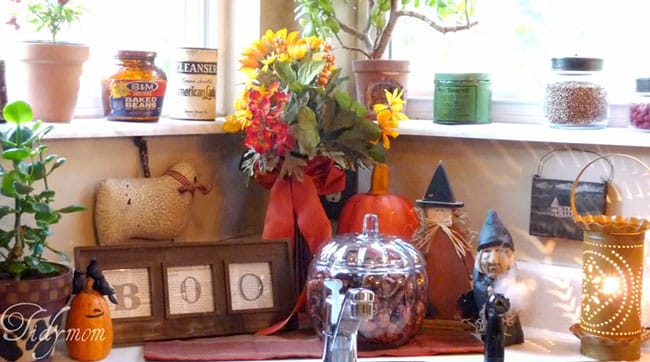 Take a look at my cheap easy (the way I like it!) craft project I did over the weekend.
I went to The Dollar Store and bought one of these "3 opening" frames and followed
Joy of Joy of Home's great directions for this easy little project!
Thanks Joy!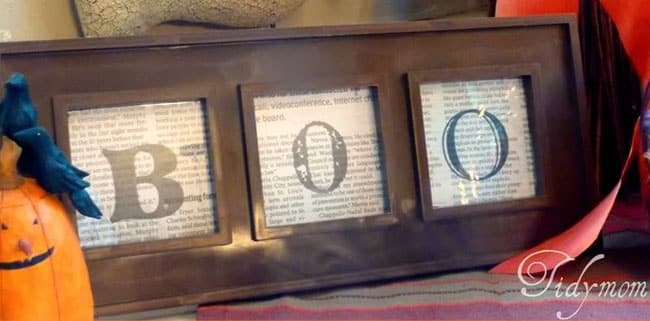 These are most of the goodies I got when I went to St. Charles, MO a few weeks ago, you can read that post here
The witch shoes I got a few years ago, they're one of my favorites!!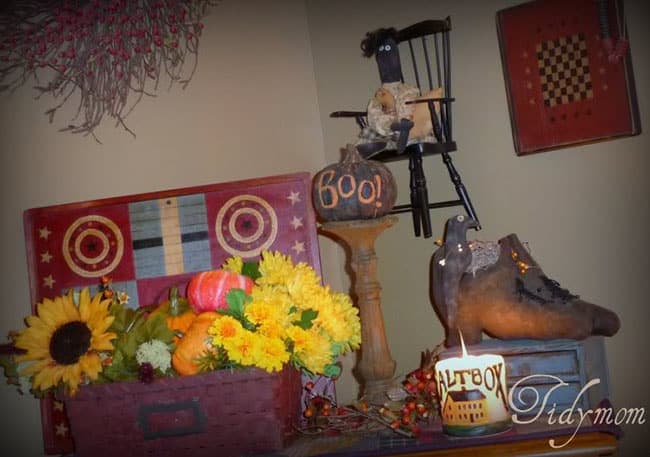 My front yard- I'm not completely done with it – I need more pumpkins.

Our Ficus tree's are still blooming, so I had to leave them by the porch – I want to get more little gourds to put around them.

I have made a few additions since I took this picture – I added a wreath over that lower level window on the left, I added a witch plaque that hangs where the welcome sign is. I also have halloween pumpkin and orange lights to put up.
Hope you enjoyed you're visit!!
Even though it's supposed to be back into the 80's and humid here again today…….ugh
 Craving more? Sign up for the TidyMom newsletter to stay on top of what's new right to your inbox! And stay in touch on Facebook, Twitter, Google+ and Pinterest for all of the latest updates