Diet Friendly Vegetable Ranch Dip
When I was growing up everyone went crazy over my mom's ranch vegetable dip.
Little did most of us know, it was actually her low cal dip to eat with vegetables while she was dieting. We just simply called it "vegetable dip".
I've always loved the flavor of this diet friendly dip. If you're seriously dieting and need something to snack on or need something to take to a party, this dip with an assortment of crisp veggies could help you stay on track.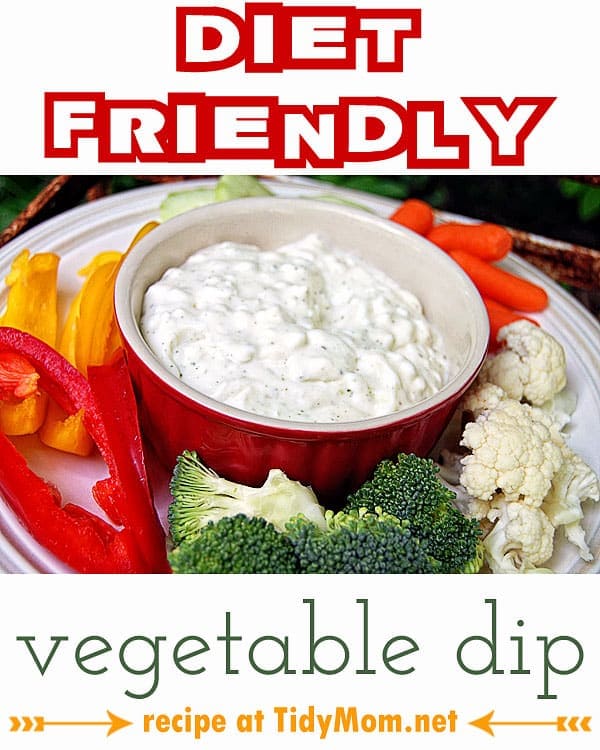 Diet Friendly Vegetable Ranch Dip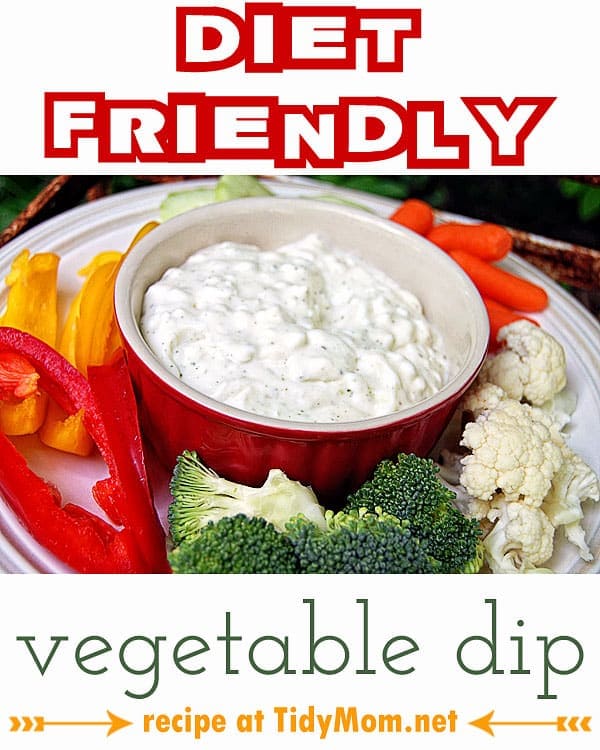 Ingredients
6oz plain yogurt
6 oz light mayonnaise
8 oz low fat cottage cheese
1 pkg Hidden Valley Ranch Buttermilk dressing mix
Instructions
Empty yogurt into bowl.
Use empty yogurt container to measure out 6 oz of light mayonnaise.
Add cottage cheese and dry dressing mix.
Stir until well blended.
https://tidymom.net/diet-friendly-vegetable-ranch-dip/
Copyright© 2009-2013 TidyMom.Net
NEW FEATURE: Save recipes to your personal recipe box with the

Once you have your favorite recipes in your Recipe Box create a Meal Plan with them and the ingredients will automatically be added to a Grocery List!
Enjoy with your favorite vegetables!