Mums and Pumpkins and Gourds….Oh MY!!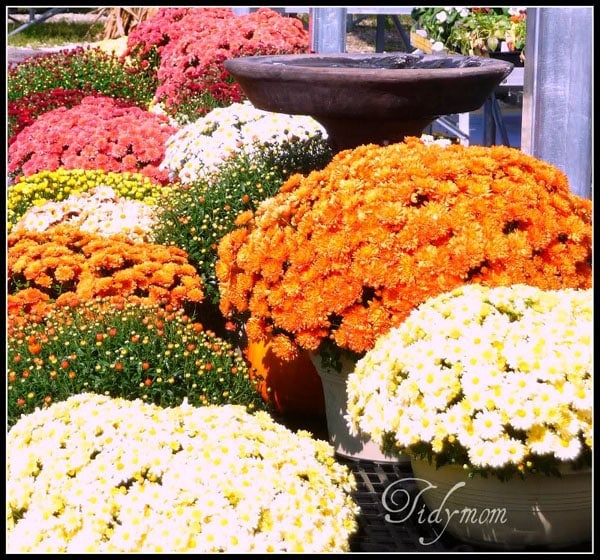 Take a look at why this is my favorite nursery!
They have MUMS in EVERY variety and color as far as the eye can see!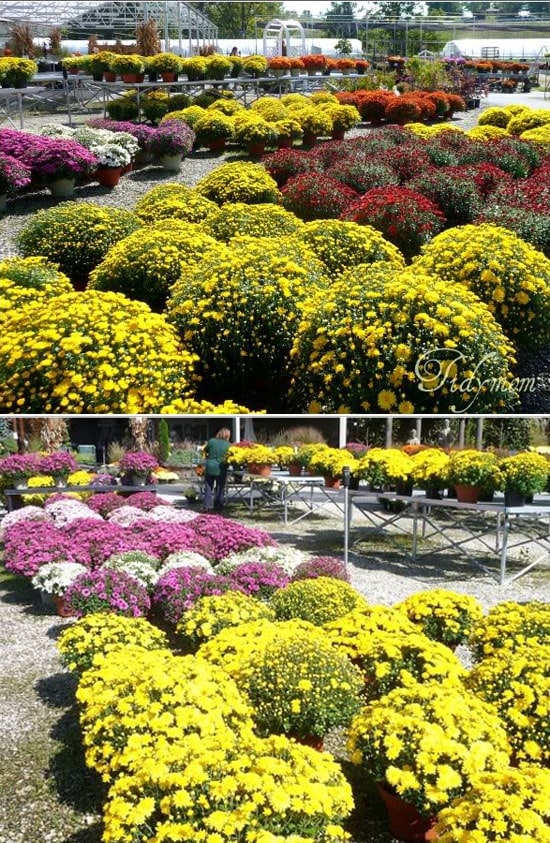 This family greets you as you enter the nursery!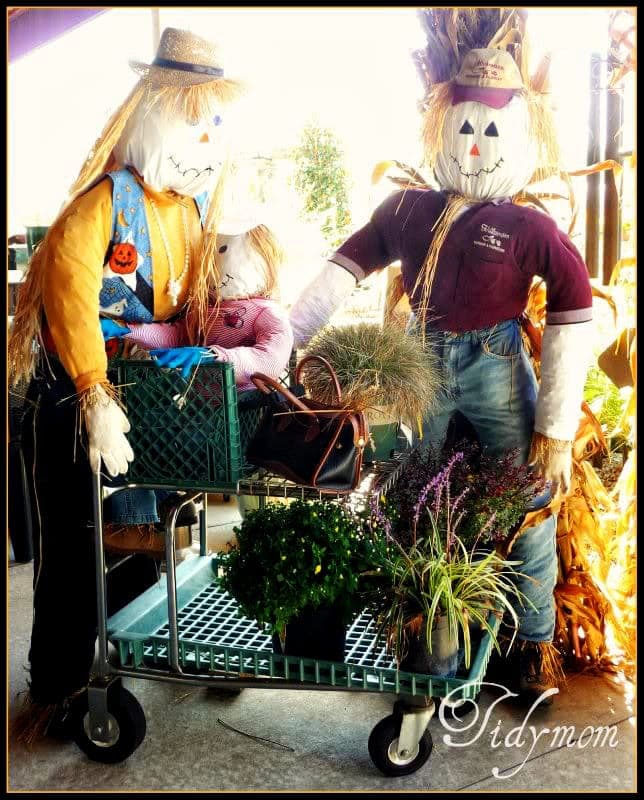 Aren't these GORGEOUS!!! I LOVE the pink and yellow colors!!!
I didn't get any because they are early blooming mums, so they are close to being done, and I forgot to get the name- but aren't they pretty?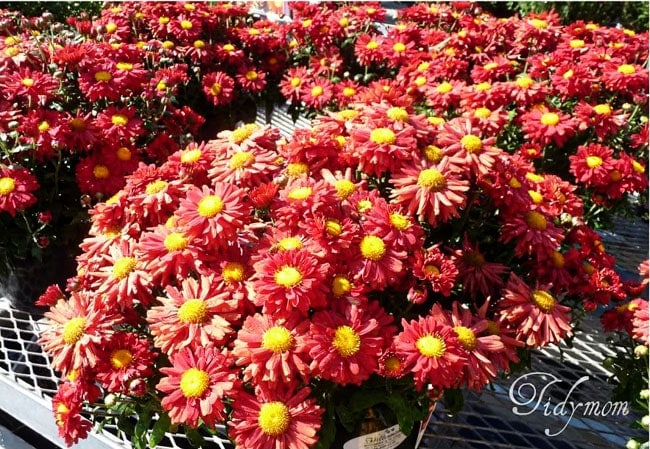 This gorgeous "mum lady" keeps an eye on everything! LOL
They have a great Hay Maze for the kiddo's to run thru.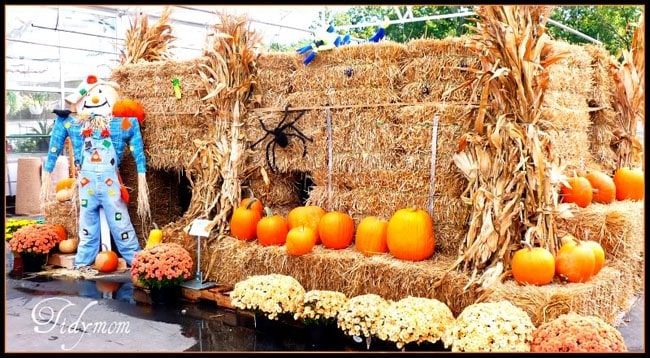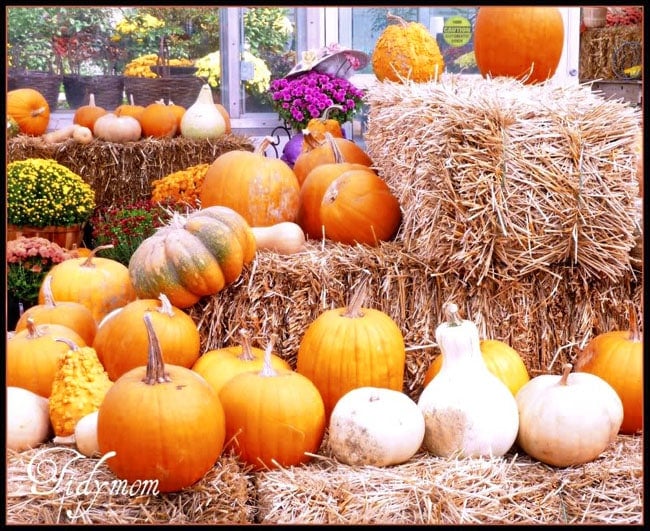 Here's a sneak at what all I brought home.

The sun was still in my front yard, so the pictures aren't great.
Aren't the mums gorgeous? Since I'm a memeber of their Garden Rewards Club, I got these HUGE 10″ pots BUY 3 get 1FREE!- making them $6.75 ea!! That's cheaper than most other places AND these 10″ Mums are HUGE!!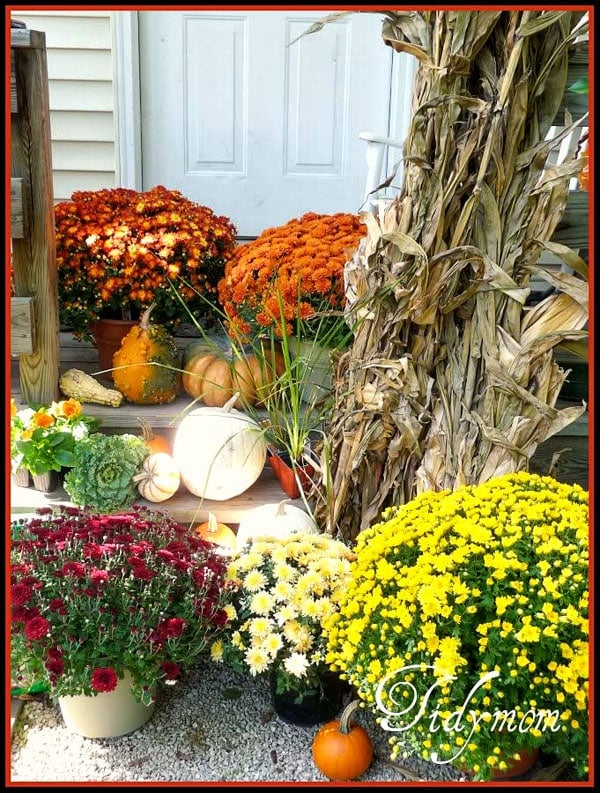 Look at these GREAT gourds I found!!
I can't wait to start working on it all today, The Bug Man got down my fall/Halloween bins for me last night.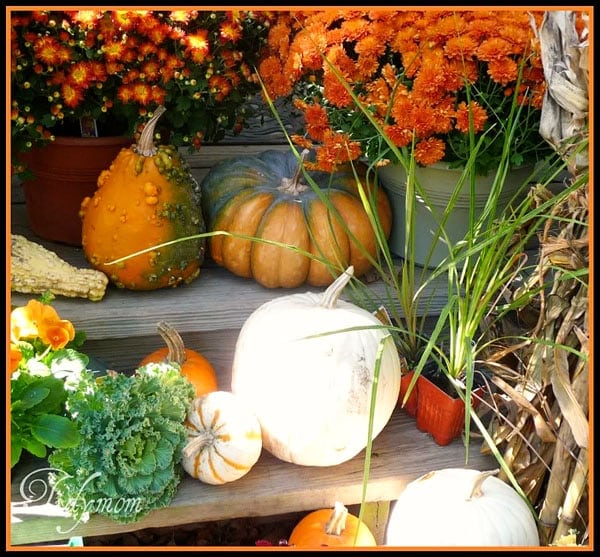 I mixed up a batch of my favorite fall snack yesterday too!!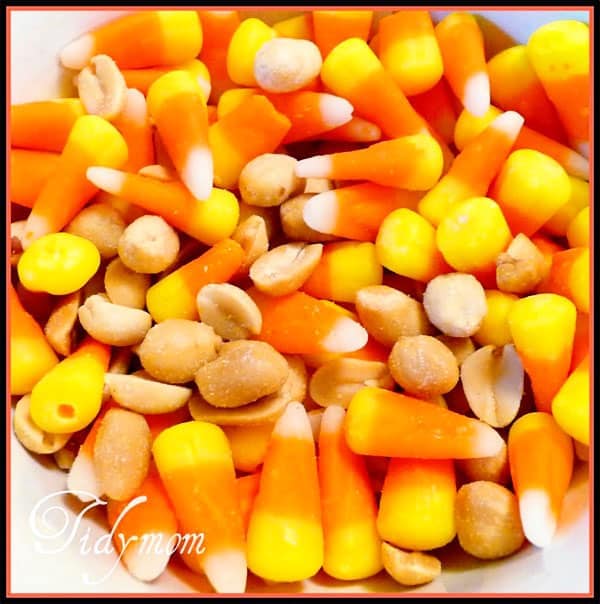 Nuts 'N Corn
Mix equal amounts of Candy Corn and Salted Peanuts.
Shake in a ziplock bag, serve in a bowl.
Make LOTS, because it wont last long!!
Are YOU ready for fall?!