BBQ Maple Syrup Cupcake Recipe
Today Stef from Cupcake Project is sharing one of her unique cupcakes recipes, just in time for Memorial Day celebrations, she made BBQ Maple Syrup Cupcakes!! Stefani is a fellow St. Louisan who started her blog to document her adventure in baking cupcakes for a friends wedding. She spent three months creating a different flavor each week so that the bride and groom could choose three of their favorites. Cupcake Project grew in popularity and People Magazine learned of Stefani's "Pickle and Ice Cream" cupcake and featured it in the April 2010 issue. She had created the cupcake in 2009 to announce that she and her husband were expecting a baby!
I just love Stef's creativity and unique recipes, and I know you'll enjoy her as well!! If you're ever in need of a cupcake recipe, she's your girl! I was thrilled when she agreed to take the reins here on TidyMom while we're moving to our new house!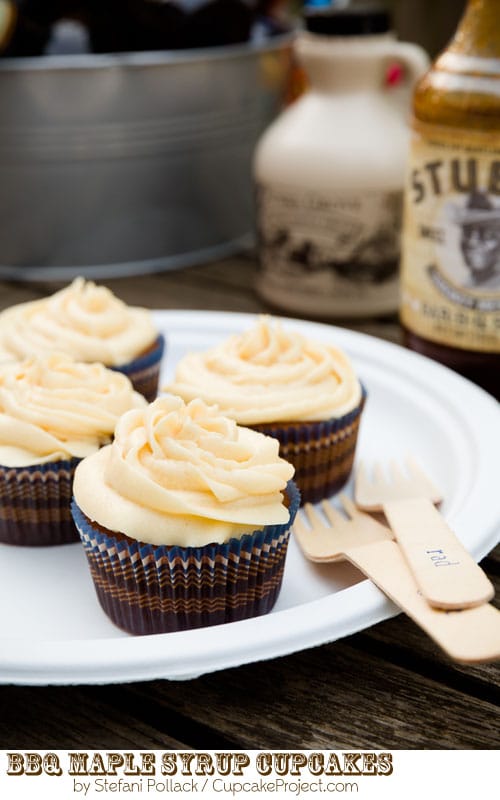 Hi, TidyMom readers! I'm Stef from Cupcake Project, a food blog where I create new cupcake recipes (I have over 200 cupcake recipes!), a sprinkling of recipes for other baked goods and savory dishes, ingredient and technique spotlights, and baking-related product giveaways. My cupcakes range from basic (like the Ultimate Vanilla Cupcake) to downright bizarre (Cupcakewurst).
Since Cheryl and I both live in the St. Louis area, I've been privileged to get to know and love her. I'm excited to announce that she has accepted my invitation to speak at this August's Food Media Forum, a conference for established and aspiring writers, professional and amateur photographers, bloggers, marketers, and anyone else who considers themselves "food media". I hope some of you will be able to join us and meet Cheryl and me!
Cheryl asked if I would share an original cupcake recipe with you and I'm thrilled to do so!
I get my cupcake inspiration from everything around me. In my world, anything can become a cupcake (e.g. rice krispee treat cupcakes, tiramisu cupcakes, and crème brûlée cupcakes). On a visit to Little Goat Diner in Chicago, I fell in love with a French toast topped with BBQ maple syrup, and I knew instantly that the combination was going to make its way into one of my cupcakes.
Biting into a BBQ maple syrup cupcake, you'll first taste maple – especially because the cupcakes are topped with my favorite maple buttercream frosting. Soon after, you'll taste the familiar finger-licking flavor of a good BBQ sauce. It's an unexpected combination, but one that will pleasantly surprise you and can serve as a fitting end to any cookout.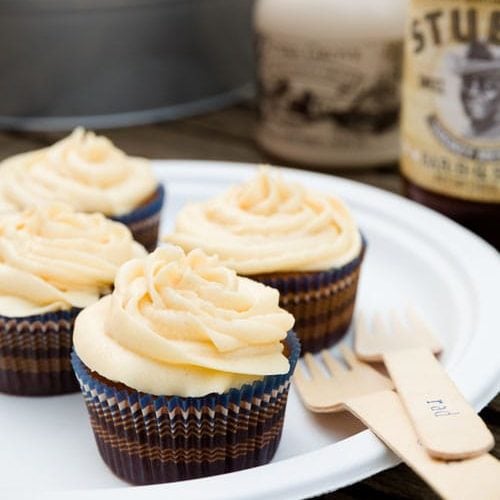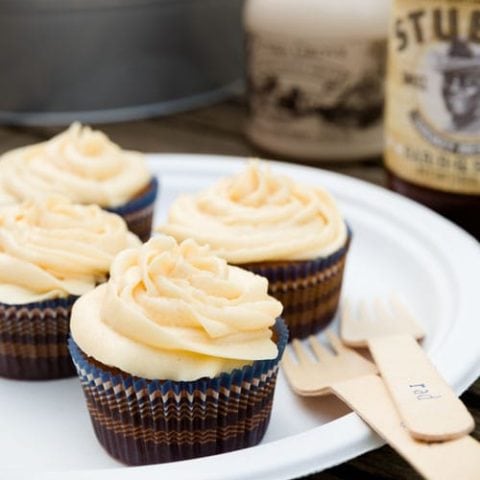 BBQ Maple Syrup Cupcake Recipe
Yield: 18 cupcakes
Prep Time: 20 minutes
Cook Time: 20 minutes
Total Time: 40 minutes
You'll taste the familiar finger-licking flavor of a good BBQ sauce in this unexpected cupcake combination, but one that will pleasantly surprise you and can serve as a fitting end to any cookout.
Ingredients
For BBQ Maple Syrup Cupcakes
1 1/4 cups pure maple syrup
1/2 cup BBQ sauce (I suggest a thick, sweet, and smoky sauce)
1 3/4 cups all-purpose flour
1/2 teaspoon baking soda
1/2 cup unsalted butter, room temperature
2 large eggs, room temperature
1/2 cup water, room temperature
For Maple Buttercream Frosting
1 cup unsalted butter, room temperature
3 cups powdered sugar
1/2 cup pure maple syrup
Instructions
For BBQ Maple Syrup Cupcakes
Preheat oven to 350 F.
In a medium-sized mixing bowl, mix maple syrup, BBQ sauce, flour, baking soda, and butter until fully combined.
Mix in eggs, one at a time.
Mix in water until fully combined.
Bake for 20 minutes or until a toothpick inserted into the center of a cupcake comes out clean.
Maple Buttercream Frosting
In a medium-sized mixing bowl, beat butter until light and fluffy (about 3 minutes on high speed).
Mix in powdered sugar a little bit at a time.
Mix in maple syrup.
Spread or pipe on cooled cupcakes.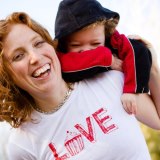 Stefani Pollack is the author of the popular cupcake blog, Cupcake Project. While she loves simple chocolate cupcakes, Stefani prefers creative cupcakes inspired by her favorite flavor combinations. She encourages her readers to branch out and experiment in the kitchen. Why cupcakes? They bring out the kid in us!
Follow Cupcake Project on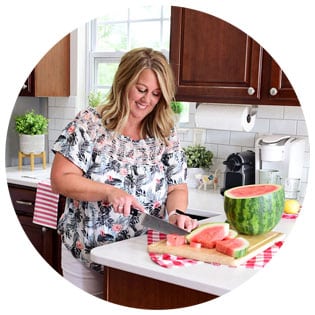 Hi there, I'm Cheryl!
As a wife, mom, and caffeine enthusiast, my journey has taken me from bustling mornings with my family to sharing delicious recipes, home care tips, and heartfelt decorating insights with wonderful readers like you. My love for baking, photography, and tidiness shines through every post I craft. Dive into my world and discover the art of homemaking, one tidy moment at a time. Read more...
Tidymom is a participant in the amazon services llc associates program, an affiliate advertising program designed to provide a means for sites to earn advertising fees by advertising and linking to Amazon.com.
Please respect my work, recipes and photographs. If you do use a recipe in your own writing, please give proper credit and link back to the original post.