Cinnamon Roll Poke Cake
Transform a boxed cake mix into a delicious cinnamon roll-flavored dessert.
There's a reason poke cakes are so popular. They are simple to make and oh so delicious and indulgent and this CINNAMON ROLL POKE CAKE is no exception.  Serve with vanilla ice cream and caramel sauce and watch it disappear quickly.
click to see more of my recipe videos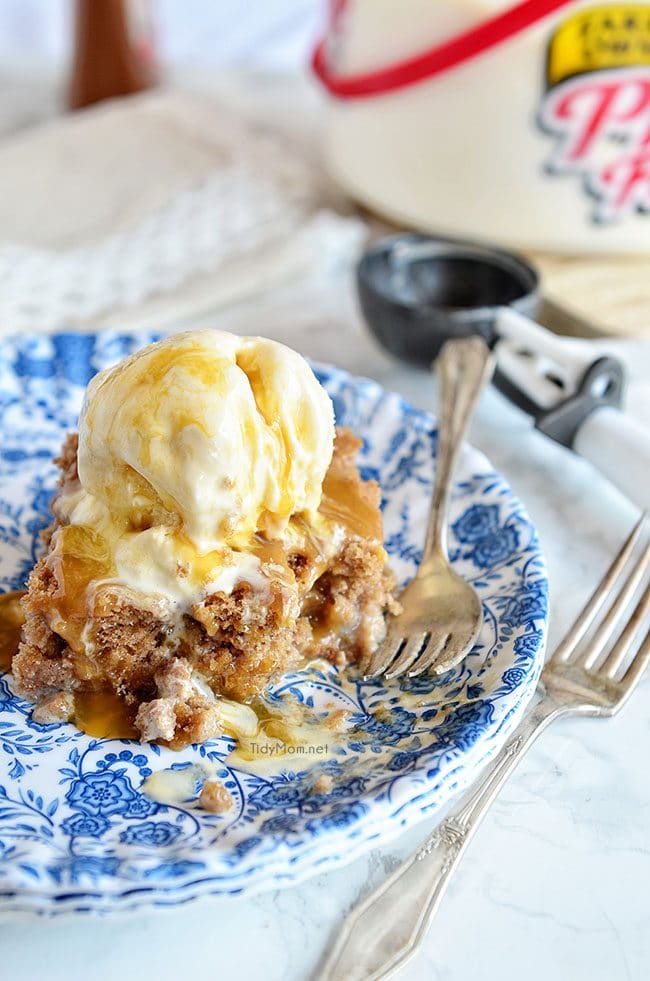 Today is your lucky day (but not for your pants size)!! This Cinnamon Roll Poke cake is dangerously easy.  It starts with a spice cake mix and a can of cream soda, that's baked then soaked in sweetened condensed milk.  Vanilla ice cream and caramel syrup is the perfect finishing touch and combined flavors taste just like the gooey center of a cinnamon roll.  You could probably talk yourself into having this poke cake for breakfast.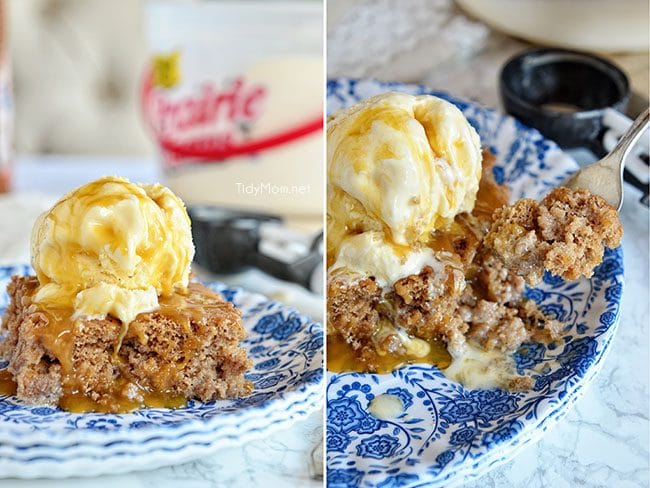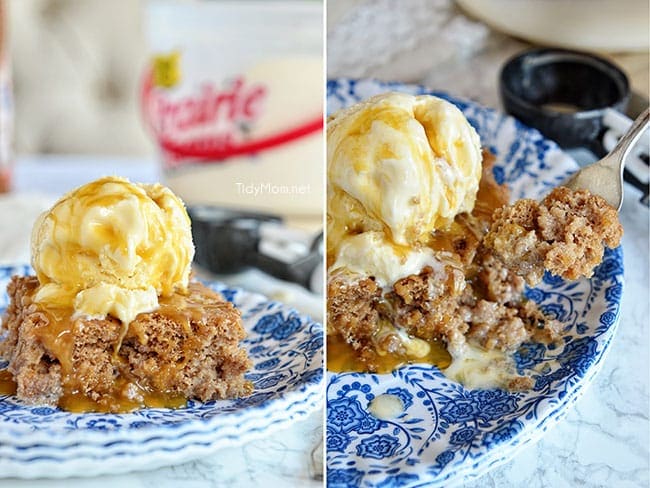 Are you familiar with Snapchat?  I'm not on it, but my daughters have been on it for a long time.  If you've ever seen a young person taking a silly selfie then start typing on their phone, chances are they are snapchatting. Snapchat is a messaging app. You can take a photo or a video, add a caption or doodle, and send it to a friend or add it to your Story to share with some or all of your friends. Friends can view Snaps for up to 10 seconds, and then it disappears.
Well, apparently big brands are getting on the Snapchat bandwagon, and that's where this Cinnamon Roll Poke Cake recipe came from!  I know right?  I might have to reconsider snapchat.  I've heard a lot of bloggers are using snapchat stories to promote their blogs.  A Snap Story-  is created by you, by taking photos/videos in a timeline and uploading them stitched up together in sequence. Your Story can be viewed by your friends + random "followers" for a period of 24 hours.
So Allison saw this mind blowing recipe for a Cinnamon Roll Poke Cake on Cosmopolitan's snapchat story a few weeks ago, and I think she ran to the store that day to pick up the few things we needed to make it.  Ummmmm, hello! There are recipes on snapchat?  I might have to check it out.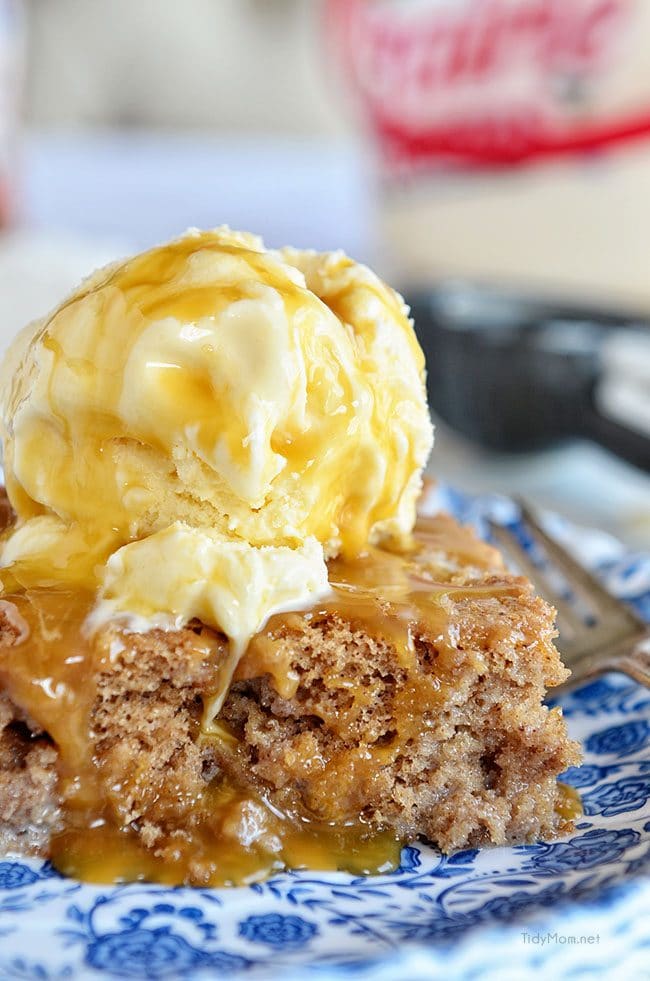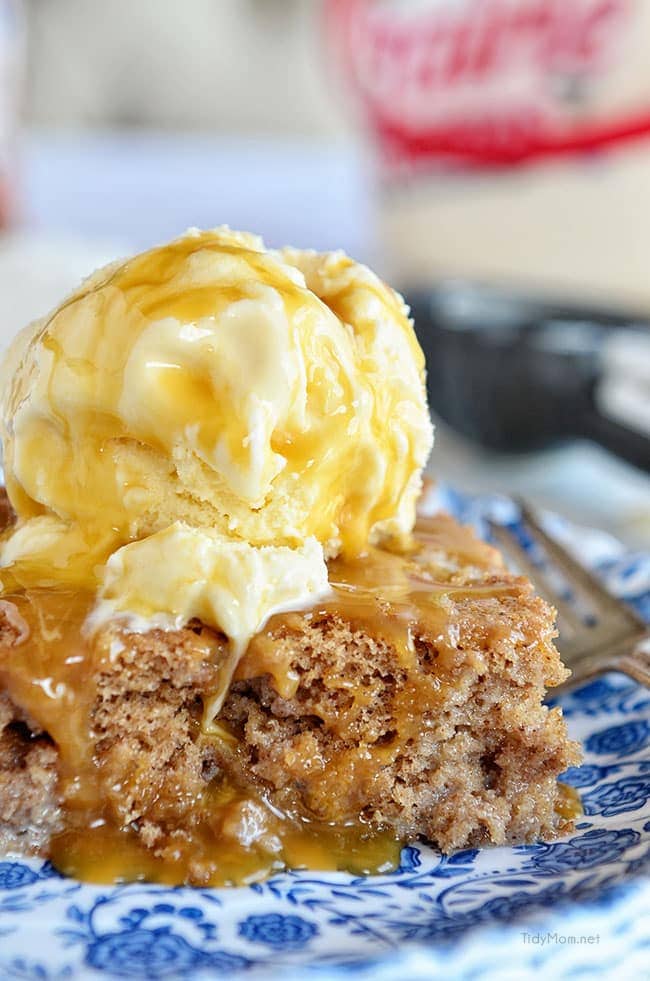 Cinnamon Roll Poke Cake a la Mode
I mean look at this! I couldn't help but digging into this when I was photographing it..seriously too good.  The cake is two ingredients!! a boxed spice cake mix and a can of cream soda.  You mix it up and bake it.
After the cake cools, grab a wooden spoon and poke holes all over the top of the cake and pour a can of sweetened condensed milk over the whole cake, especially in the holes.  and that's IT!!!  Crazy simple right?
Cosmo said you could make a frosting for the cake or serve with ice cream, we decided to go with the ice cream and caramel syrup.  Good decision!
The cake has a bit of a spongy texture to it, and if you top it with a big scoop of vanilla ice cream and caramel syrup and let it sit about 10 mins, letting the ice cream melt into the cake a little….OH.MY.HEAVEN!!! You will have a dessert that tastes like the most delectable cinnamon roll filling that ever lived!  This cake just might be in my top 5 favorite desserts we've ever made.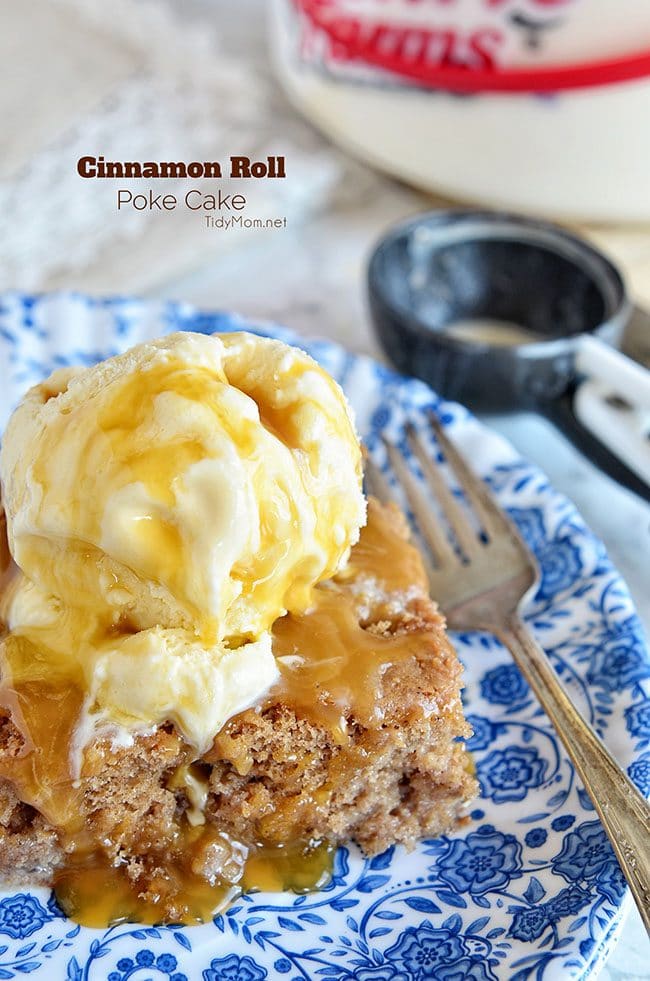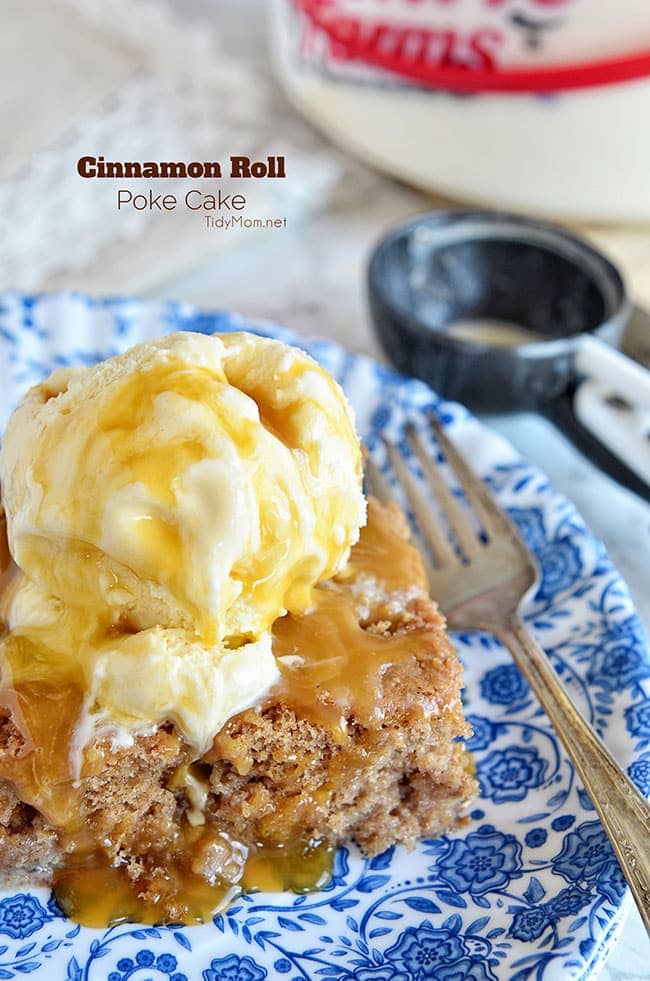 This rich cake is made in a 9×13 pan. Do your waistline a favor and make it to share with others —–I promise it will disappear quickly and you can share the calories! 😉
Are you on snapchat?  Let me know in the comments and I'd love to hear what you think about it.
Want more great recipes like this? Follow my TidyMom Easy Recipes Pinterest Board
**Making this recipe?  Take a picture and share it on Instagram! Make sure to tag it #TidyMom so we can see what you're creating in the kitchen!



Cherry Vanilla Coca Cola Poke Cake recipe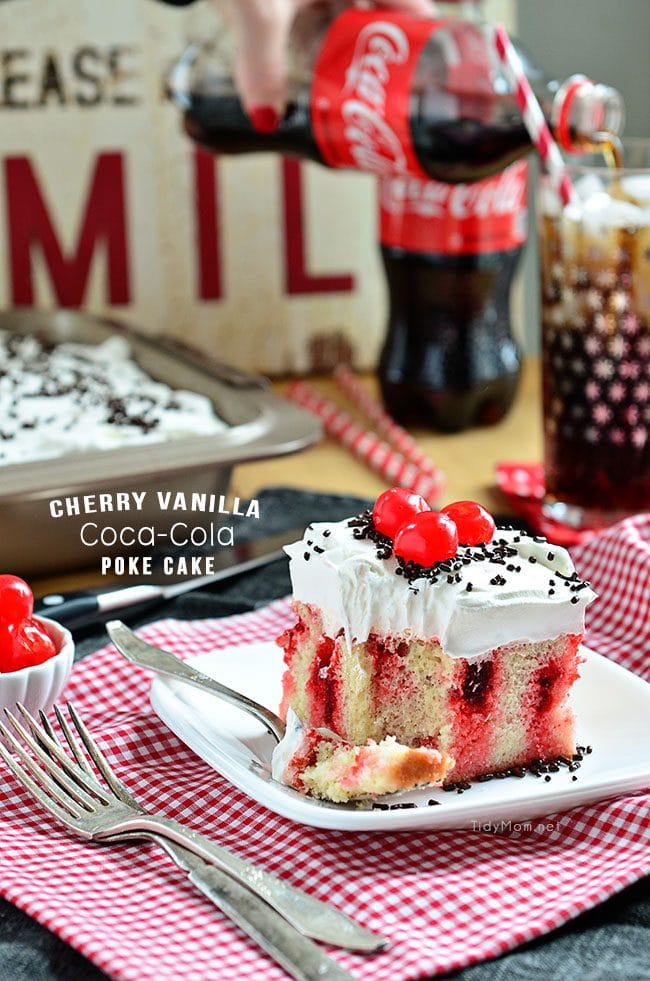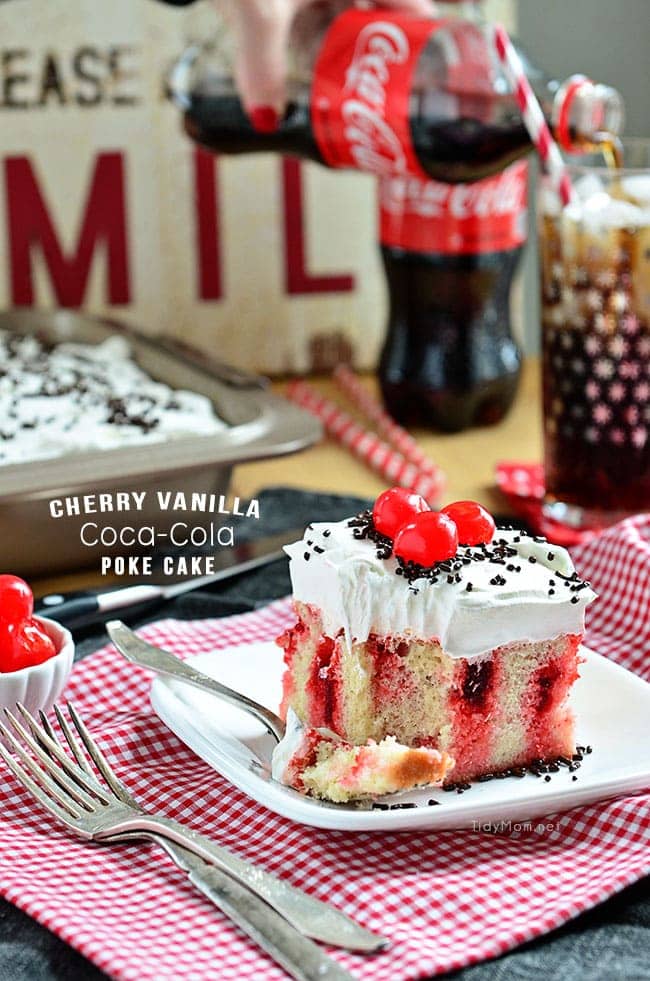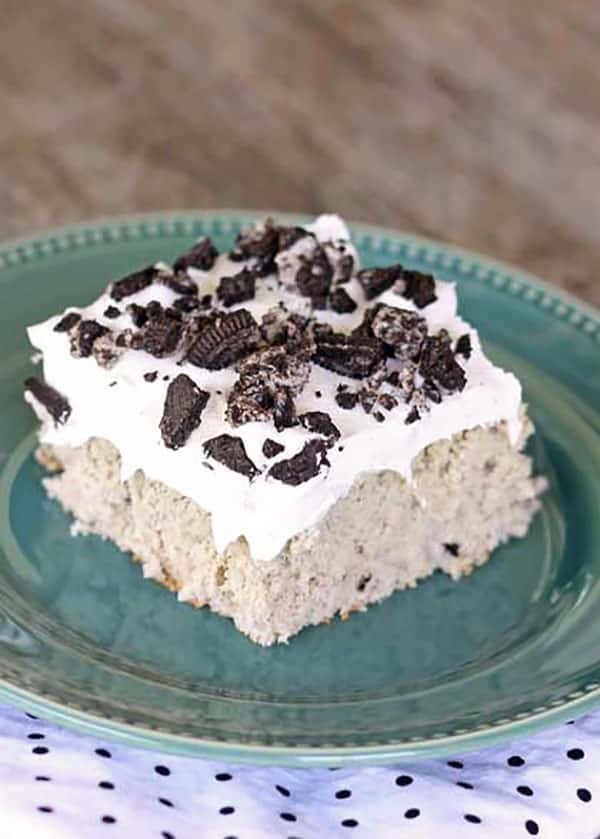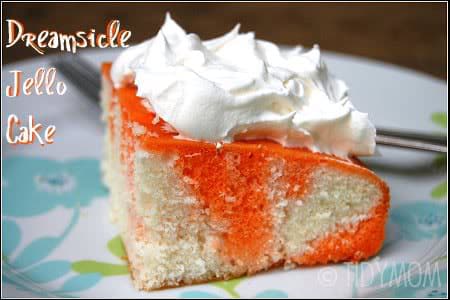 Love Poke Cake?  Check out the poke cakes my friends have made:
Chocolate Poke Cake From Scratch recipe at Spend with Pennies
Strawberry Jello Poke Cake recipe at Chef in Training
Low Carb Coconut Cream Poke Cake recipe at All Day I Dream About Food
Snickers Poke Cake Recipe at Crazy for Crust
Better Than Thin Mints… Grasshopper Poke Cake recipe at Something Swanky

linked up to Sundays at Home