Pumpkin Cheesecake Monkey Bread with Maple Glaze
Monkey Bread, also known as  Pull Apart Bread, is not only sinfully delicious for breakfast or dessert, it's also fun to eat. This recipe is all gussied up for autumn with pumpkin, fall spices and a sweet maple glaze.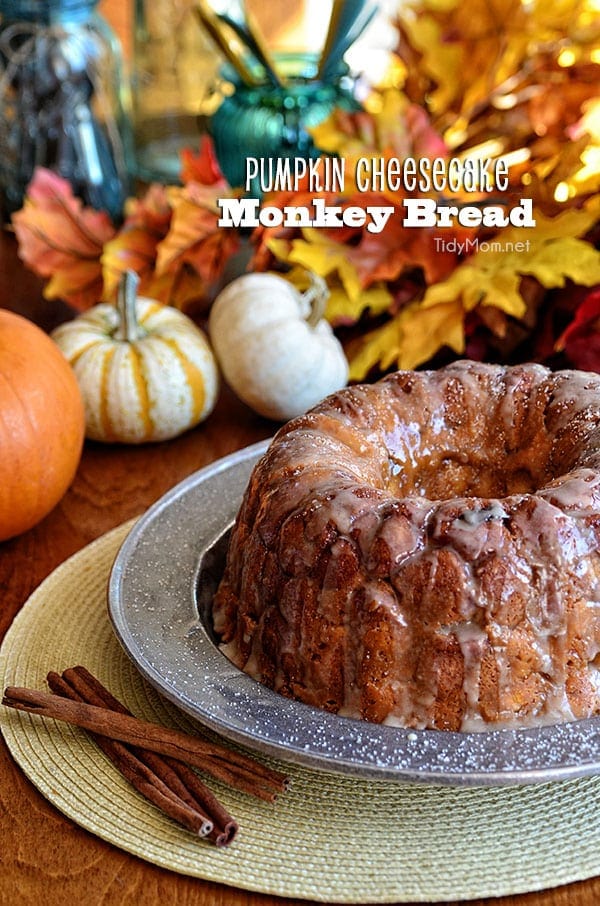 There has been nothing better than this incredible pull apart bread to come out my oven lately, and that's no lie!
Pumpkin Cheesecake Monkey Bread….. Rocked.My.House! I made it one day and we ate it for dessert that night, and then we devoured the rest of it the next morning for breakfast.
Fluffy, soft and doughy sections of biscuit dough coated in cinnamon-sugar and cozied up with pumpkin cheesecake and a hint of chocolate!  Um, yes please! Drizzled with a decadent maple glaze that seeps into every little crevice and makes every bite melt-in-your-mouth amazing…… just how you would imagine fall would taste.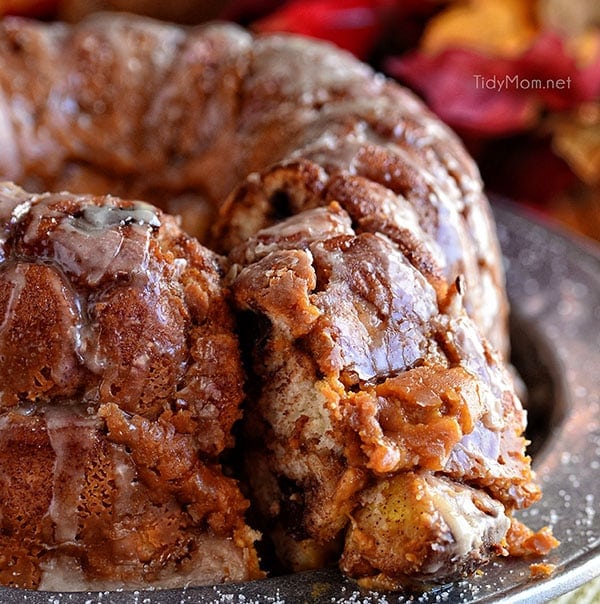 Here's how it goes down: You simply start with refrigerated biscuits cut into quarters and rolled into balls, roll half of them around a chocolate chunk.  Stack dough balls together in a bundt pan piece by piece and cover in a pumpkin cheesecake filling and bake.  30-40 minutes later you come to the realization that this monkey bread is the only thing you need to be deliriously happy for the rest of your life.
Each fluffy piece is prime for popping right into your mouth. Full of all your favorite things about fall baked into a single, beautiful creation. Happiness, guaranteed.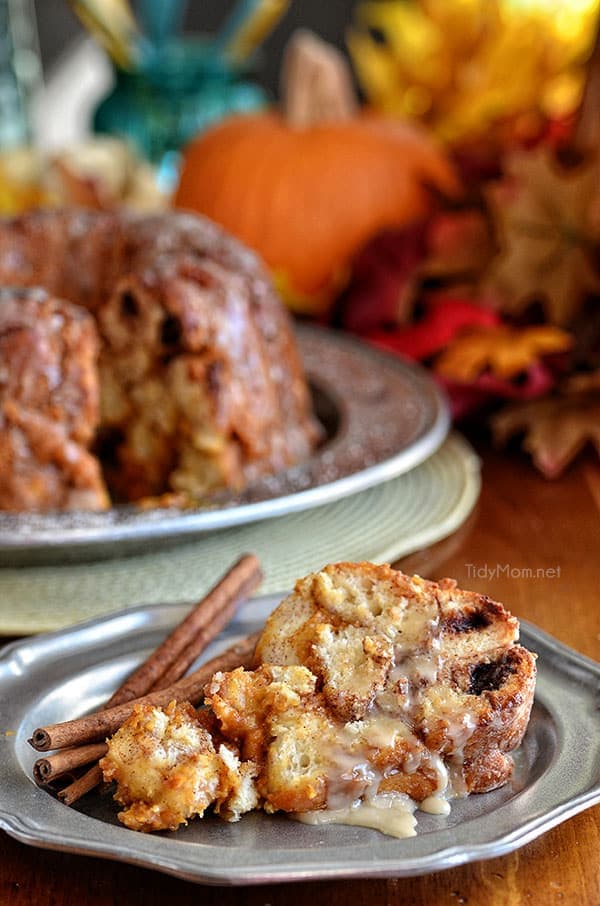 You absolutely HAVE to give this recipe a try! It is so simple to make and will become a fall staple in your home!
Want more great recipes like this? Follow my TidyMom Easy Recipes Pinterest Board