Turkey Caesar Sandwich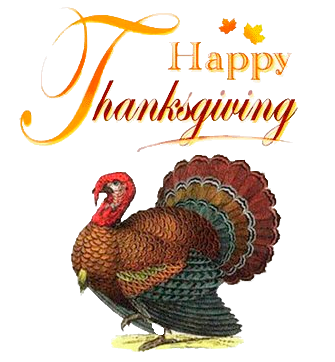 Happy Thanksgiving!
I hope your day is full of good food,
good company, and good memories.
Thanksgiving leftovers are as much a part of the holiday tradition as the feast itself.
There's no better way to enjoy leftover turkey than a delicious turkey sandwich.  My family loves this sandwich so much, we almost can't wait for Thanksgiving to be over!
This tasty Turkey Caesar Sandwich has the ease of a cold cut sandwich with the taste of warm toasted garlic bread and Caesar salad.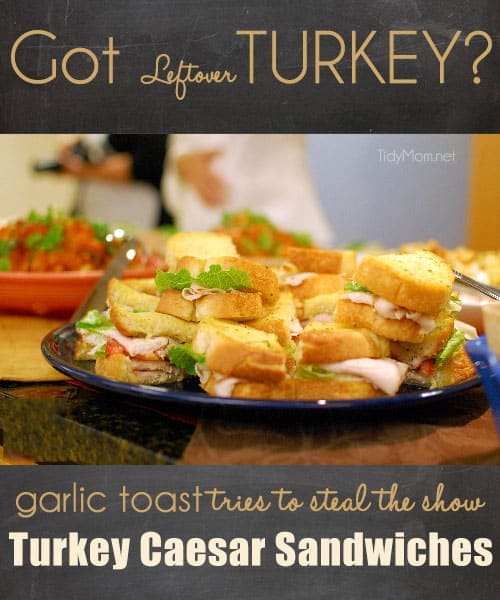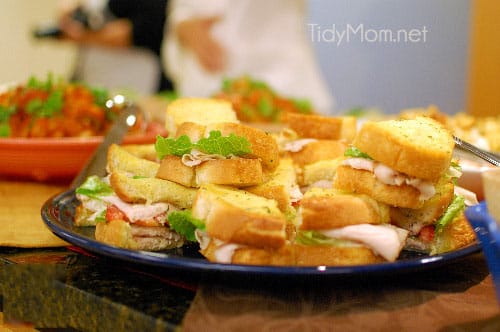 Summary: A sandwich with the ease of a cold cut sandwich but the taste of warm toasted garlic bread and Caesar salad.
Ingredients
1/4 cup Mayonnaise
1/4 cup grated Parmesan cheese
1 Tbsp lemon juice
1 tsp. Dijon mustard
1 clove garlic, finely chopped
1 box (11.25 oz) frozen sliced garlic bread, prepared according to package directions, cut into 8 slices
12 ounces sliced deli or leftover turkey breast
4 small romaine lettuce leaves
2 medium tomatoes, sliced
Instructions
Combine mayonnaise, cheese, lemon juice, mustard and garlic in small bow.
Spread prepared garlic bread with 1/2 of the mayonnaise mixture. Top 4 bread slices with turkey, then spread turkey with remaining Mayonnaise mixture. Top with lettuce, tomato and remaining bread.
https://tidymom.net/2010/turkey-caesar-sandwich/
Copyright© 2009-2013 TidyMom.Net
NEW FEATURE: Save recipes to your personal recipe box with the

Once you have your favorite recipes in your Recipe Box create a Meal Plan with them and the ingredients will automatically be added to a Grocery List!
I originally shared this recipe on The Family Dish
Enjoy!!
What do you do with your Turkey Leftovers?
Other great ideas for turkey leftovers
Shephards Pie and Cream of Turkey Soup
Henette
Turkey left-over casserole
Turkey Wrap Sandwich
Turkey Pot Pie
Creamy Mexican Turkey Soup
Turkey and Vegetable Curry
Are you shopping the Black Friday Sales? we do, my girls love it! We'll hit the road (and Starbucks) at 5am on Friday.