DIY/Crafts
Waterless Snow Globes {tutorial}
A fun twist to a traditional winter craft.  Learn how to make waterless snow globes.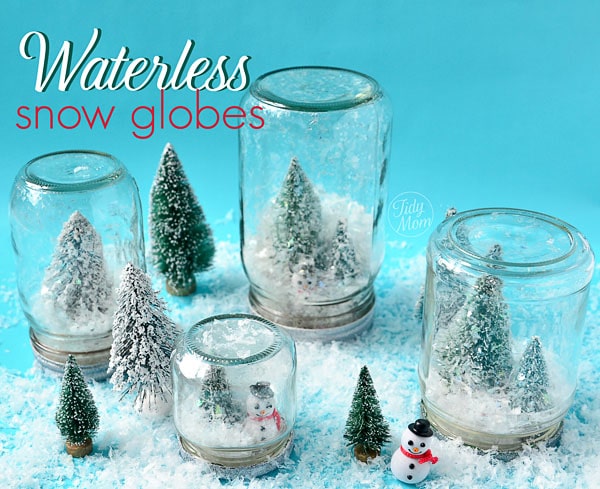 I've been meaning to make these for the last few years!  It's such an easy craft and the possibilities are endless!
How to make Waterless Snow Globes
What you need:
*you can find all of these supplies at a local craft store like Michaels or Hobby Lobby, or Amazon (click the links to find them on Amazon)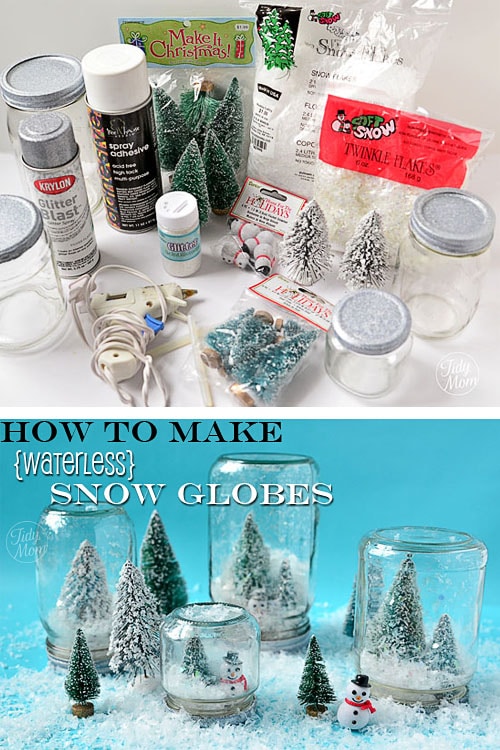 1.  Remove lids and spray paint.  I used the Krylon Glitter Blast in silver, but white would work just as well.
*optional step (not shown) – I sprayed tress and snowmen with spray adhesive then sprinkled with glitter
2.  Hot glue your trees and snowmen to the lids (I also glued the canning lids together)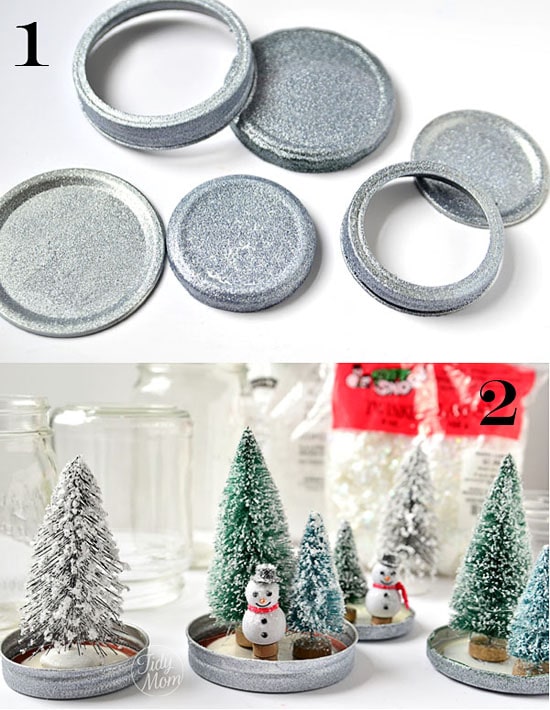 3.  Fill jars with just a little snow.
4.  Screw lids back on.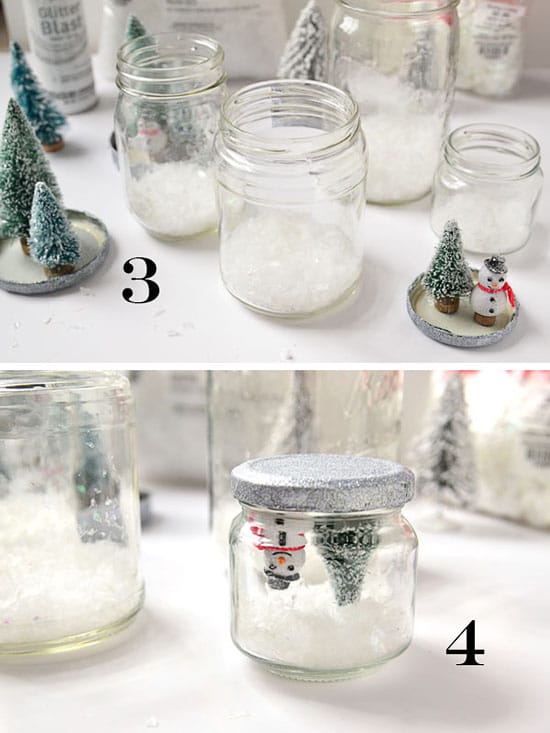 Turn them over and Let It Snow!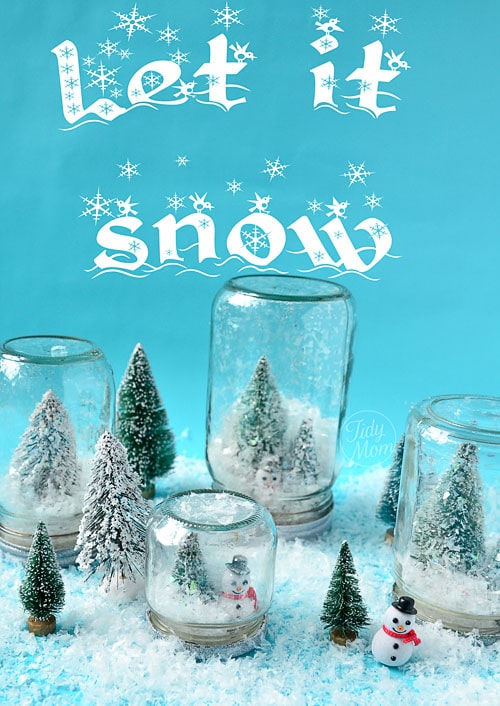 They'd make a great center piece or look cute in a window!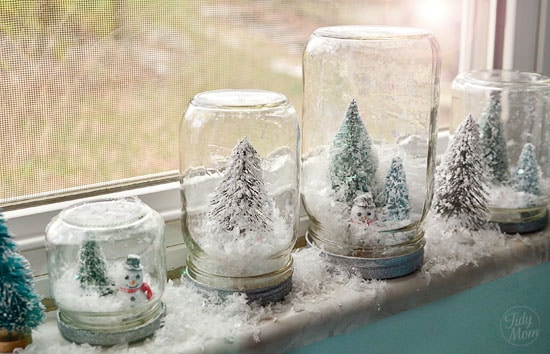 These are just too fun and easy to make – after waiting for my lids to dry, I made all 4 of these in under a half hour.  It's a great holiday craft to do with the kids!
Have fun!
I'm linking up with these parties.......please visit them!Made by You Monday,  Get Your Craft on , Weekend Wrap Up Party, Pity Party  

You May Also Like...