Recipes
I'm Lovin' It – Easy Spring Cookies are in the Bag with Betty
My family is pretty easy to please.  Most often it's the most simple treats they enjoy the most
I LOVE the Betty Crocker Cookie Mixes, and always keep a few in my pantry. (No one is paying me to write this…I just LOVE these mixes) .  We use them all the time in the chocolate chip cookie brownies , whoopie pies and I even use them for holiday baking.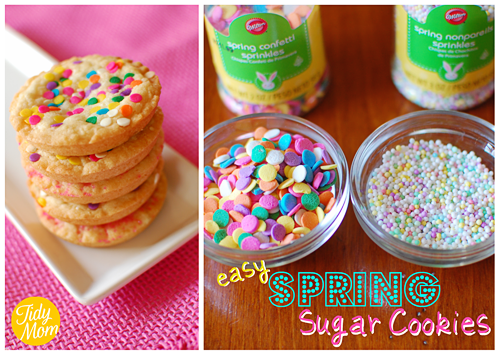 Last week I decided to give my new whoopie pie pan a maiden voyage……..she would be the perfect tool for making perfectly uniform large cookies.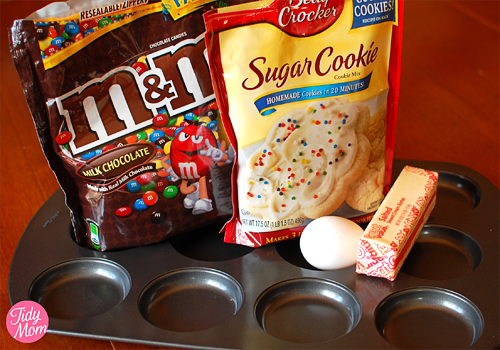 I grabbed a Betty Crocker Sugar cookie mix, all you need is one egg and one stick of butter for a great tasting cookie dough!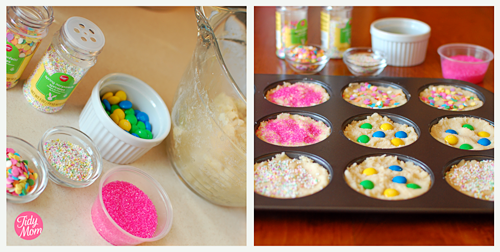 Press the dough into the whoopie pie pan, and add some spring sprinkles, or M&M's (I didn't have a bag of spring colors, so I picked out yellow, green and blue)
bake 9 minutes, cool about 10 minutes before removing from pan
WAHLAH!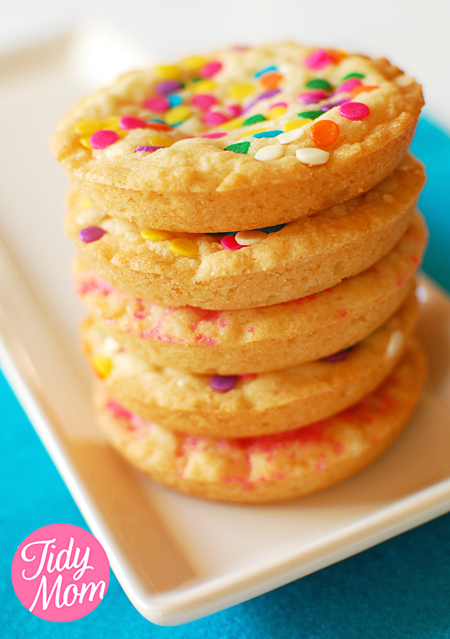 I'm Lovin' Easy Spring Cookies, Betty Crocker Cookie Mixes and my new Whoopie Pie pan!

Now it's your turn! Please remember to link back to http://Tidymom.net
Let us know what you're lovin' this week!
Share your recipes, crafts, diy's, photography, printables, products..anything you are loving!
If you have something to share with us on your blog, add your link below.
*Don't forget to come back over the weekend for the I'm Lovin' It Wrap Up post……where I feature a few of the great links!!
What is I'm Lovin' It Fridays? get all the info, how to's and button here
Disclosure: I am not affiliated with Betty Crocker in any way. If they would like to hire me to sing their praises, I'm available!
more by Cheryl »
Cheryl Sousan
A self-proclaimed neat freak, Cheryl chronicles her journey through homemaking on her blog, TidyMom.net, where she shares recipes, tutorials, crafting and her ever-growing love for photography. This St. Louis mom juggles her passion for life, her daughters and her tiger-loving husband, all while her obsession with tidiness cleans up the trail blazed behind her. Google+
You May Also Like...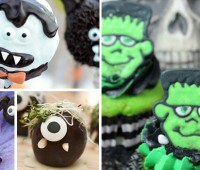 posted on October 8, 2015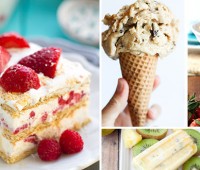 posted on August 6, 2015
posted on March 20, 2011