Recipes
Easy Chicken Sorrento Recipe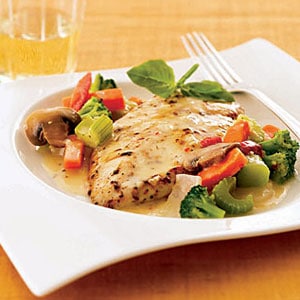 (picture from Women's Day)
We eat a lot of chicken at our house so I am always on the look out for new chicken recipes.
I recently found this easy recipe in my Woman's Day magazine. It sounded great AND it's a heart-healthy recipe as well!
I took my own pictures, but I'm still having some computer issues – so I will switch to my own pictures as soon as I can get them on here, but I wanted to get this recipe up and posted !
Easy Chicken Sorrento Recipe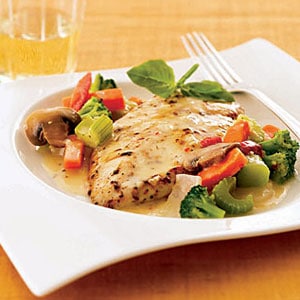 Ingredients
4 boneless, skinless chicken breast halves
1/4 tsp salt
1/8 tsp pepper
2 tsp olive oil
1 bottle (8 oz) creamy Italian dressing
1 bag frozen stir-fry vegetable blend
Instructions
Sprinkle chicken with salt and pepper
Heat the oil in a large nonstick skillet over medium-high heat. Add chicken and cook 2 mins on each side, or until golden.
Pour dressing on chicken, turn to coat on both sides. Cover, reduce heat and simmer 5 mins.
Add frozen vegetables, cover and cook another 5 mins. or until chicken is cooked through and vegetable are crisp and tender.
Serves 4
http://tidymom.net/2009/easy-chicken-sorrento-recipe/
Copyright© 2009-2013 TidyMom.Net
We served this with Knorr Lipton Teriyaki Noodles

You May Also Like...