14 Favorite Free Fonts | I'm Lovin' It
I love fonts.  I've gathered a pretty nice size collection over the years, but I am always on the lookout for more.  I have always loved to add fonts to my images.  Almost 2 years ago I  shared some of my favorite free fonts and I promised I would share more down the road……..and well, here we are two years later with more of my Favorite Free Fonts.
Click each of the links to Download Free Fonts :
Sketch Block | Windsong | DHF Happy Birthday Ryan | Pencil Pete | Alfa Slab One | Zabatana Poster | Voluptate | Remachine Script | A Gental Touch | Headline News | Seriously Sally | Saniretro | Blockography | Dawning of a new day
I basically use fonts for my blog post images, but if you are using them for projects to sell or download, please check the individual terms of use when downloading these free fonts.
Do you like to add text to photos or design printables?  What are some of your favorite fonts?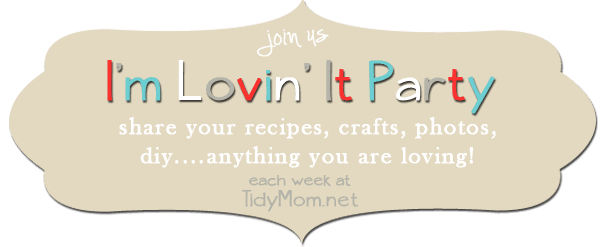 I'm Lovin'…….FREE FONTS

Now it's your turn! Please remember to link back to http://TidyMom.net
Let us know what you're lovin' this week!
*Don't forget to come back over the weekend for the I'm Lovin' It Wrap Up post……where I feature a few of the great links!!
What is I'm Lovin' It Fridays? get all the info, how to's trouble shoot and button here