Best Face Photo from February 2011
This week, at I Heart Faces, the challenge is to find our " Best Face Photo from February 2011".
I haven't been very good about picking up my camera as much the last month or two.  But when this little guy was over visiting our house one day a few weeks ago, I snatched my camera right up!!
This is the face behind last week's little hands in the paint.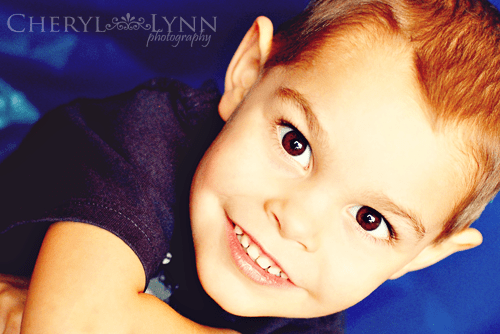 I was excited to see how beautiful his big brown eyes turned out!
When I upgraded my computer a few months ago, I traded out PSE for PhotoShop CS5.  I'm still a little very intimidated by it, but thanks to an awesome friend, I'm slowly learning my way around.
Click on the camera to see more favorite faces of February 2011.  (the entries open up late Sunday evening)