Belly Warming Winter Meals | I Spy Sunday
9 Belly Warming  Winter Meals that will fill your house with soothing aromas and satisfy you to the very tips of your toes!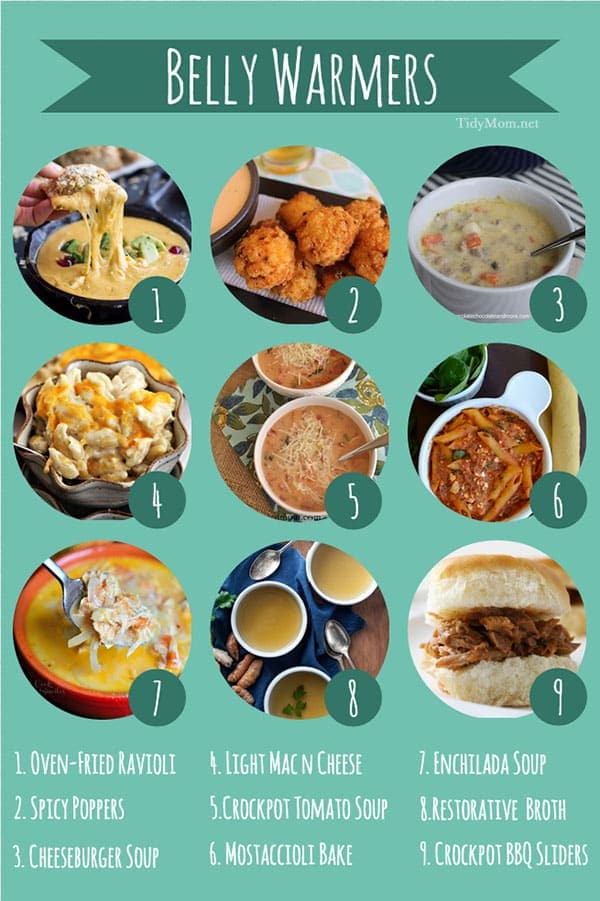 Like much of the United States, today we are being pelted with a HUGE winter storm.  For Missouri, we may get record breaking snow fall for January and tomorrow is supposed to bring some of the coldest weather in decades, with wind chills -25 below, or worse.  So needless to say, when I was going thru all the great posts linked up to this week's party…..I was drawn to all the Cozy, Belly Warming Recipes! 
If you are stuck at home with the snow and bitter cold, I'd say this is the perfect time to drag out that soup pot, crock pot or crank up the oven and get something warm and comforting simmering!  
9 Belly Warming Winter Meals that will make you happy to stay inside 
Tortilla Chip Crusted Oven-Fried Ravioli with Spicy Fontina Queso Fundido at Half Baked Harvest
Sausage & Jalapeño Poppers with Beer Cheese Dipping Sauce at A Little Claireification
Easy Cheeseburger Soup at Chocolate Chocolate and More
Lighter Creamy Mac n Cheese at Julies Eats and Treats
Crockpot Tomato Basil Soup at Your Homebased Mom
Mostaccioli Bake at The First Year Blog
Homemade Creamy Chicken Enchilada Soup at Will Cook for Smiles
Restorative Vegetable Broth Recipe at Gourmande in the Kitchen
The Easiest Crockpot BBQ Sliders at Sweet Bella Roos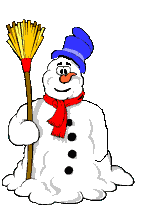 Thank you for sharing so many wonderful projects, recipes and crafts again this week ! You can still link up thru Sunday evening or come back next week and link up for another I'm Lovin' It Friday, who knows maybe next week I will be featuring you!
Stay safe and warm!
How's the weather where you are?  What's your favorite Belly Warming Meal?