Antipasto Bake Recipe
I have a lot going on right now, so I have another guest post for you today!
*Aren't friends great to help out when you have a lot on your plate?*
My buddy Amy of Living Locurto sent over a fantastic recipe to share with us!!
Amy is a work-from-home wife and mom of two from Texas. Her blog is full of free printables, menu plans, recipes, fun party ideas and crafts.
This recipe came from my sister-in-law, Lisa who lives near Boston. I'd never heard of antipasto dishes until I married a guy from the North East:-)
Guess this southern girl was missing out, because this is some GOOD stuff:-)
Hope you enjoy!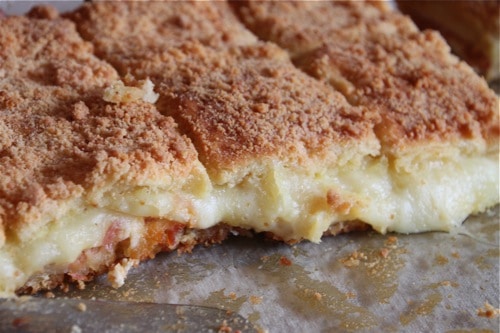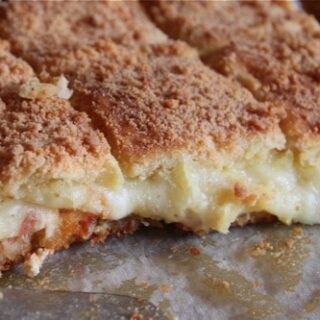 Antipasto Bake Recipe
Ingredients
2 cans crescent dinner rolls
1/4 lb thinly sliced ham
1/4 lb provolone cheese
1/4 lb swiss cheese
1/4 lb thin sliced salami
1/4 lb pepperoni
1 jar roasted red peppers, drained, cut into thin strips (optional)
3 eggs
3 tablespoons grated parmesan cheese
1/2 teaspoon ground black pepper
Instructions
Preheat oven to 350°
Line a 9×13 inch pan with one can of dough. Layer the meats, sliced cheeses and red peppers, on top of the dough.
In a bowl, beat the eggs lightly, and stir in the parmesan cheese and black pepper. Pour 3/4 of this mixture over the peppers.
Unroll the second package of dough, and place over the top of the peppers. Brush with the remaining egg mixture. Cover with aluminum foil.
Bake for 25 minutes. Remove foil, and bake another 10 to 20 minutes, or until dough is fluffy and golden brown.
Thanks again Amy, I can't wait to give this a try!
Amy can be found at her personal blog Living Locurto.