Pumpkin Spice Cheesecake Shooters
A shot of no-bake Pumpkin Spice Cheesecake with a chocolate graham cracker crust and whipped topping for the perfect fall dessert.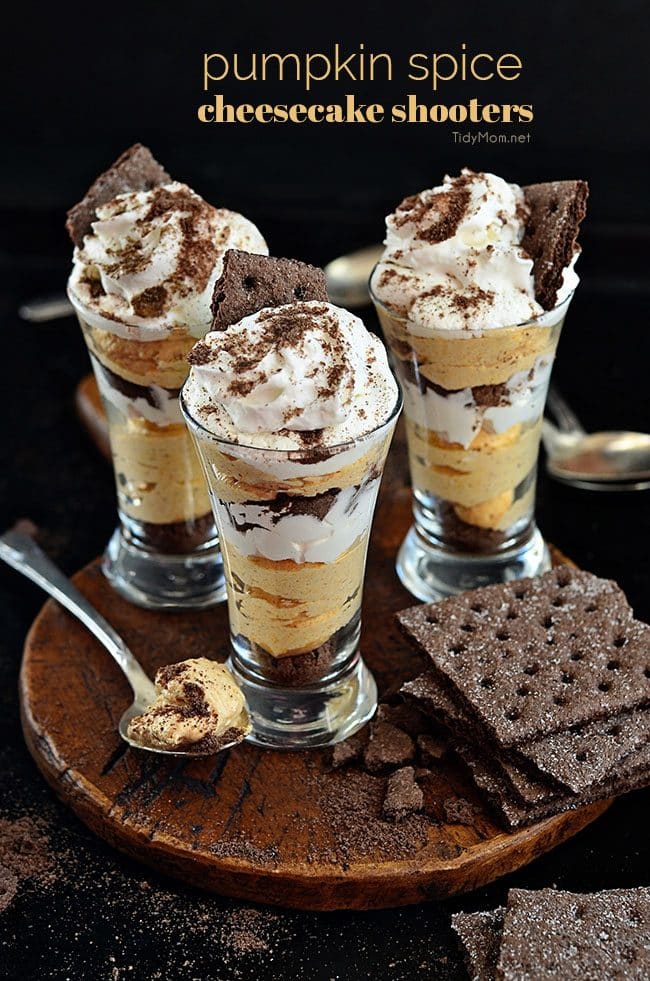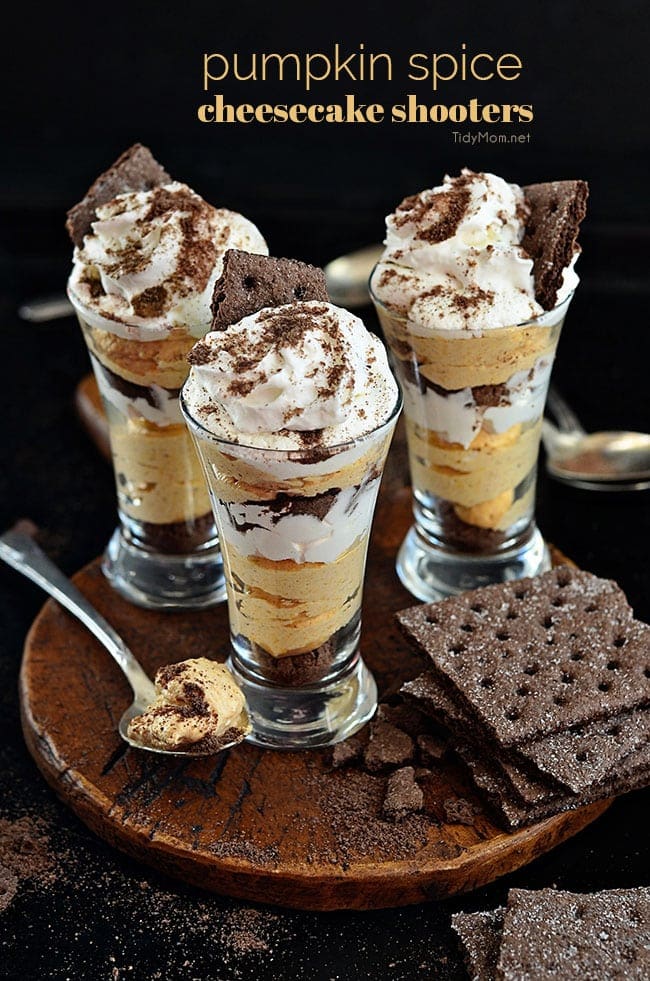 As much as I'm going to miss summer's bounty of berries and peaches, it's a lot easier to handle given the plethora of apple and pumpkin spice awaiting!   A trip to the grocery store the other day was a not-so-subtle reminder that fall has arrived.  Every where I turned it was pumpkin spice.  If you follow me on Instagram and Snapchat (tidymom) you  saw everything from pumpkin spice cereal, to  pumpkin spice cookies and pumpkin spice cinnamon rolls, to pumpkin spice bread and so much more!  I think almost every food brand has a foot in the pumpkin spice door.
Whether you are ready for fall or not, these Pumpkin Spice Cheesecake Shooters might be the little push you need 😉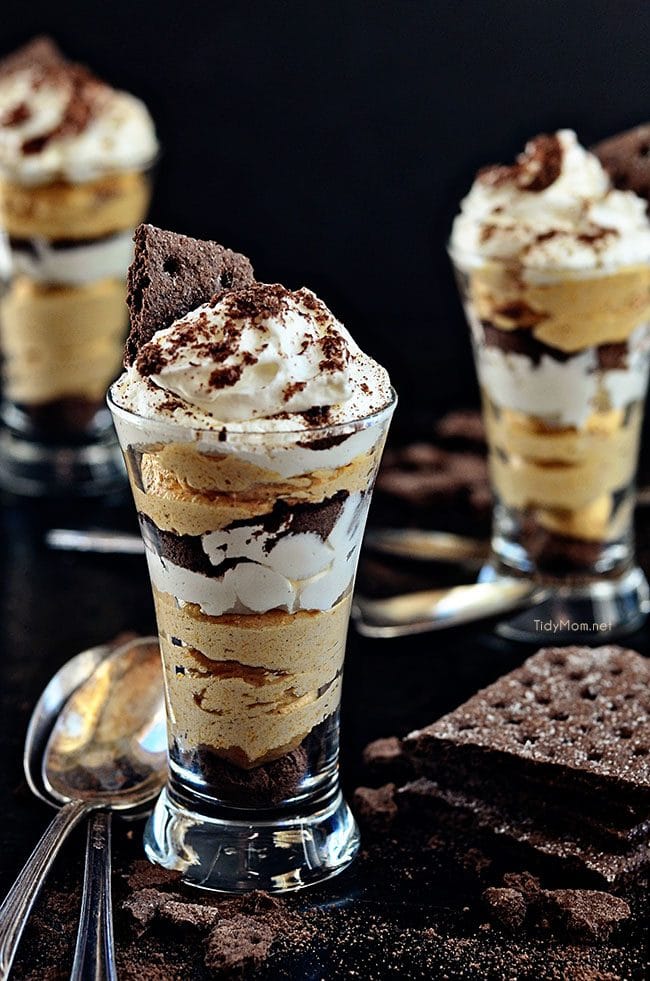 These Pumpkin Spice Cheesecake Shooters are pure fall, through and through. It has a pumpkin spice flavored no-bake cheesecake layered with whip topping and chocolate graham crackers for a nod to the crust. These babies are creamy, not too rich, and perfectly pumpkin-y (as you might expect).  You can also swap out a few of the ingredients to light and no-fat versions for a skinny option, without sacrificing flavor!
The best part is…….the Pumpkin Spice Cheesecake Shooters are served in a nice little single serving (I used 2.5 oz. shot glasses), so even if you don't go the skinny route, you don't have to worry about over indulging.
Yup, these Pumpkin Spice Cheesecake Shooters are the stuff my fall dreams are made of, my friends. 😉
Want more great recipes like this? Follow my TidyMom Easy Recipes Pinterest Board


**Making this recipe?  Take a picture and share it on Instagram! Make sure to tag it #TidyMom so we can see what you're creating in the kitchen!
linked up to Work it Wednesday and The Inspiration Gallery