Monster Munch Popcorn
I'm Lovin' It {linky party}
All you need is a few minutes and your microwave to make this fall snack in a snap!
Monster Munch or Halloween Popcorn Bark, whatever you want to call it…..I call it crazy good!  It's a  sweet & salty treat that everyone loves, and the recipe makes a lot so it's easy to share.  Oreos, marshmallows, buttered popcorn and Orange Candy Melts give it the perfect look for Halloween.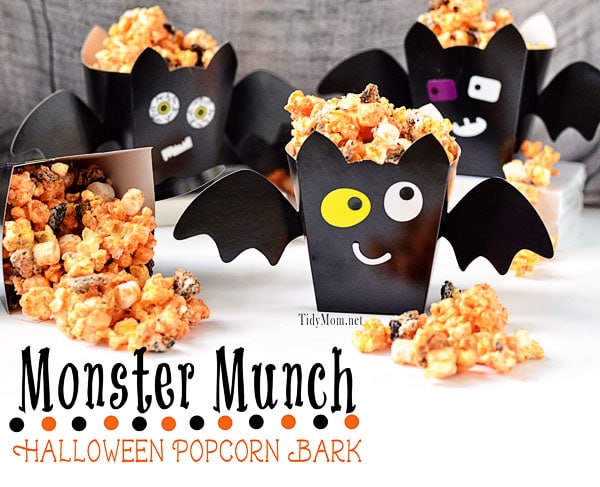 I can't believe Halloween is less than a week away!  I couldn't help myself when I found these adorable Wilton Bat Treat Boxes.  I knew they'd be perfect for my Monster Munch!  They'd be adorable for serving the popcorn at a Halloween party or passing out to co-workers, teachers and neighbors.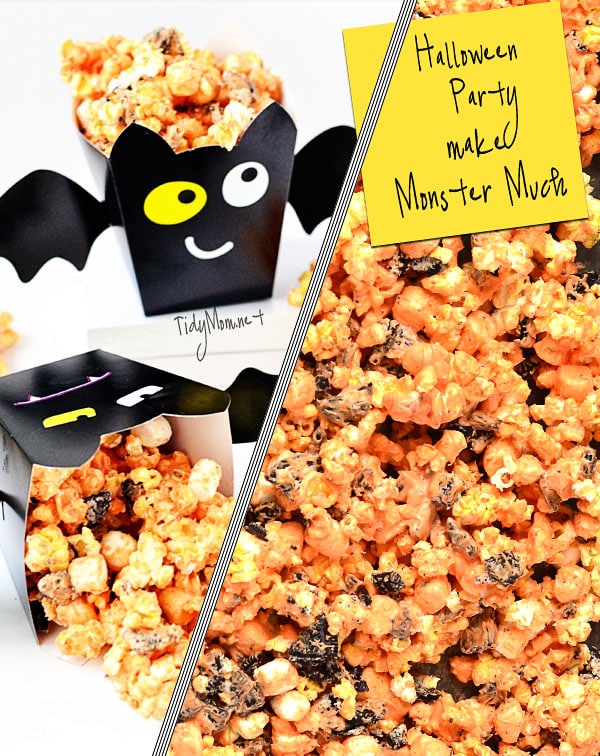 My girls and I love drinking Hot Chocolate and Latte's at home.  Instead of using whipped cream or marshmallows on top, I got a silicone bat mold, filled it with COOL WHIP Whipped Topping and popped it in the freezer over night.  The next time I made hot chocolate, I popped a few bats out of the mold and placed them on top for a little Halloween fun!
Frozen Cocoa Cooler Bats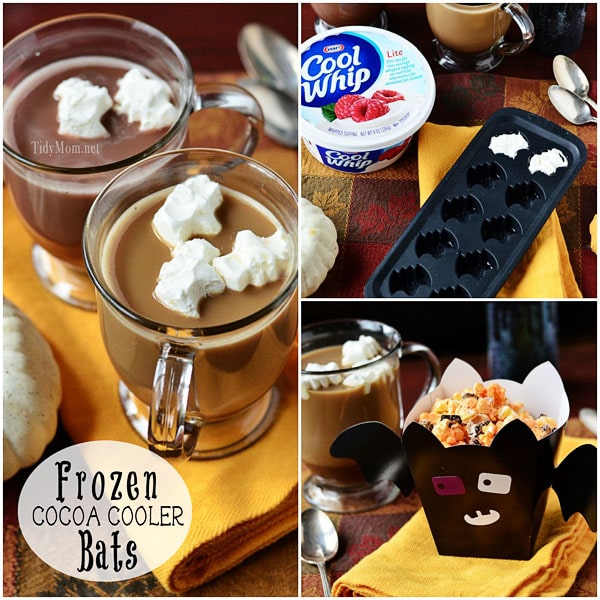 Sometimes it's the quick and simple snacks are the best!
Monster Munch Popcorn Bark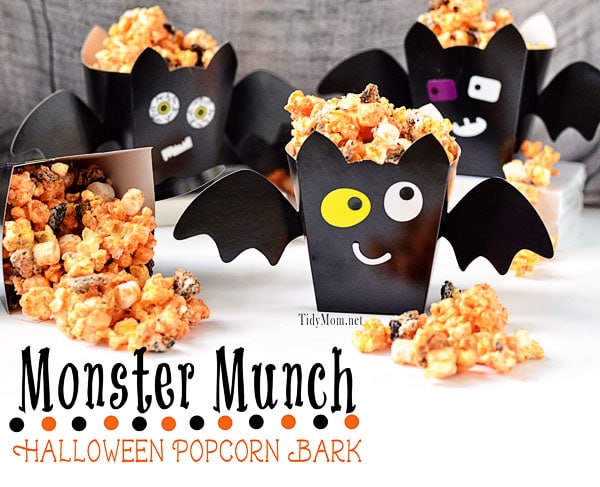 Ingredients
1 standard size bag microwave popcorn, popped (I used buttered)
1 package Wilton Orange Candy Melts
15 Oreo Cookies
3 cups mini marshmallows
Instructions
Place popcorn in a large bowl and remove any un-popped kernels
Use your hands to crush Oreos into popcorn, then add marshmallows and mix with your hands or large spoon
Melt candy according to package directions, then pour over popcorn mixture using a rubber spatula to coat.
Spread candy covered popcorn mixture on to cookie sheet lined with wax paper to cool and harden.
Break up into pieces, store in air tight container.
https://tidymom.net/2012/monster-munch-popcorn/
Copyright© 2009-2013 TidyMom.Net
"Like this recipe? Add it to your personal recipe box to make later or add the ingredients to your online shopping list to make it this week. Just click the Save Recipe button to get started."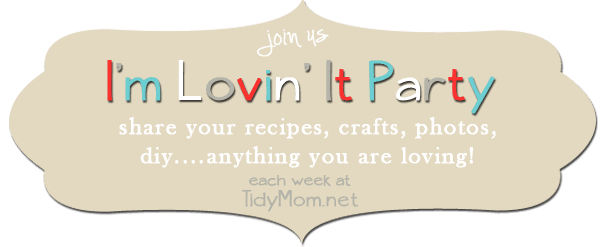 I'm Lovin'…….Monster Munch & Frozen Cocoa Cooler Bats

Now it's your turn! Please remember to link back to http://TidyMom.net
Let us know what you're lovin' this week!
*Don't forget to come back over the weekend for the I'm Lovin' It Wrap Up post……where I feature a few of the great links!!
What is I'm Lovin' It Fridays? get all the info, how to's trouble shoot and button here