Home and Garden
Decorating with Succulents: I'm Lovin' It
Succulents are such a great plant for indoors.  If you follow me on Pinterest, you may have noticed my recent fascination with them.   Succulents are easy to take care of, cheap, easily propagate, don't need much water and come in tons of beautiful colors and textures. Perfect for those who don't have a very green thumb 😉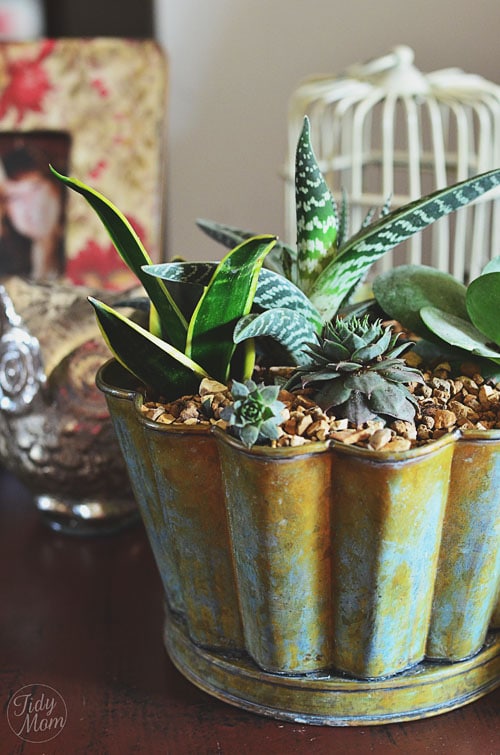 I picked up this container at Target to fill with a variety of succulents for our family room.  I stopped by my favorite local nursery, Hillerman's Nusery & Florist, and they helped me pick out just the right combination for my planter and suggested some gravel to fill in over the soil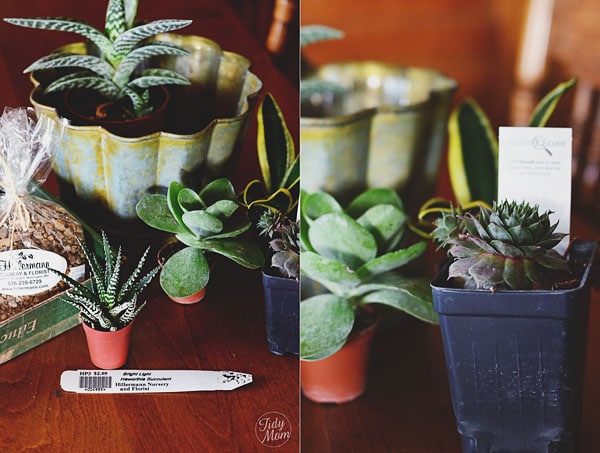 The beauty of succulents is that they can handle full sun and they can live in the ground or a container, almost any kind of container!
photo credits: the nester |  emily a. clark | style me pretty | forget me not landscape | straight from the garden | floral verde
I love how they look!
A fun thing about succulents, if you want more of one that you have, no need to head back to the nursery…… you can break off a piece of it and stick it into the ground or into a glass of water and it will sprout roots. Then plant it wherever you'd like! Easy Peasy!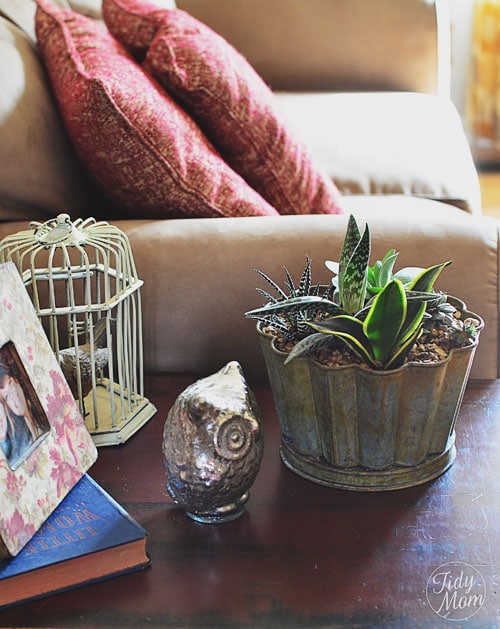 The key's to growing succulents:
Give them BRIGHT LIGHT.
Do NOT over WATER.
NEGLECT them.
ENJOY them!
Succulents are the perfect indoor plants for those with busy hectic lives and a brown thumb! You can easily find them at your favorite nursery and big box hardware stores.
 I'd love to hear how you decorate with succulents!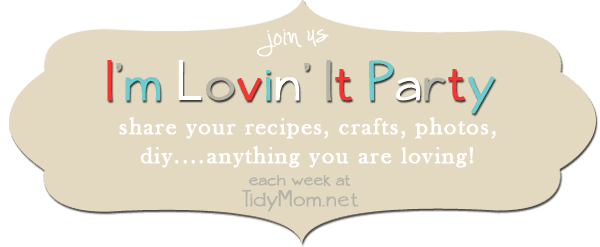 I'm Lovin'…….Succulents

Now it's your turn! Please remember to link back to http://TidyMom.net
Let us know what you're lovin' this week!
*Don't forget to come back over the weekend for the I'm Lovin' It Wrap Up post……where I feature a few of the great links!!
What is I'm Lovin' It Fridays? get all the info, how to's trouble shoot and button here

more by Cheryl »
Cheryl Sousan
A self-proclaimed neat freak, Cheryl chronicles her journey through homemaking on her blog, TidyMom.net, where she shares recipes, tutorials, crafting and her ever-growing love for photography. This St. Louis mom juggles her passion for life, her daughters and her tiger-loving husband, all while her obsession with tidiness cleans up the trail blazed behind her. Google+
You May Also Like...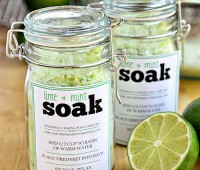 posted on May 2, 2013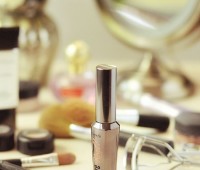 posted on June 14, 2012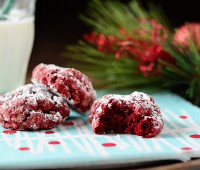 posted on December 12, 2013