Life
Thin Mint {Lover's} Birthday Cake
This Thin Mint Cake recipe is for all you chocolate mint lovers out there!

I'm the type of person, when I'm told to do something…..I DO IT!
Earlier this month when we were in Branson, I saw a tweet about a thin mint cake
not just any thin mint cake, but ……. "the greatest cake I have ever made….EVER"
She said if  "If you have ever enjoyed a thin mint you must try this thin mint cake recipe.  You must."
Ummmm, do I like thin mint? you betchya…….and so does my mom!
Friday was my mom's birthday and she's even a bigger fan of thin mints……..so I knew this thin mint cake would be the perfect birthday surprise!
And boy did she LOVE her thin mint cake!
Almost as much as she enjoyed all the attention she got from her granddaughters!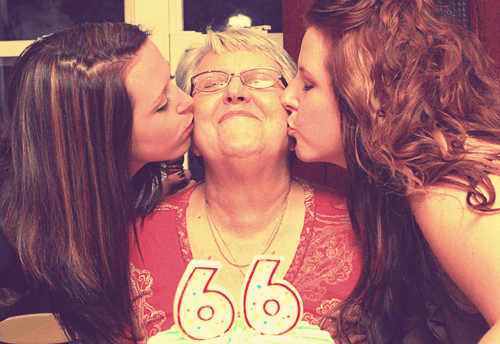 She said it was CRAZY good………..as in make you do crazy things……..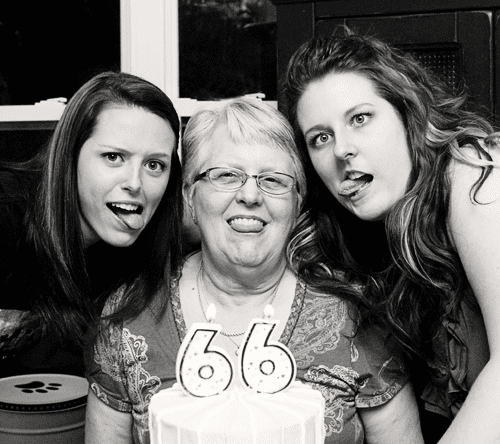 If you have a thin mint lover in your life, you MUST make this Thin Mint Cake for them soon!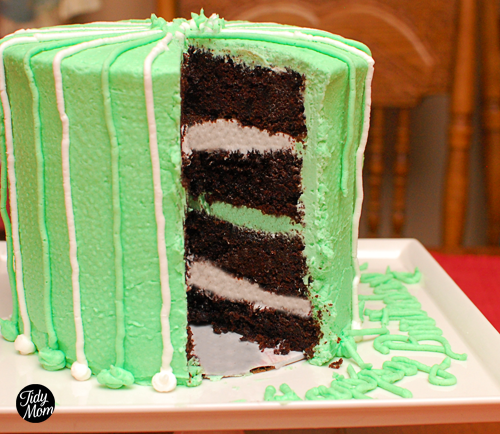 Thin Mint Cake Recipe and Tips
here are some of my notes: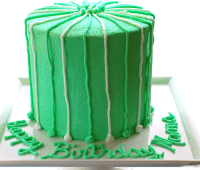 Thin Mint Cake recipe
Yield: 1 cake
Prep Time: 5 minutes
Cook Time: varies with pan size
Ingredients:
1 box chocolate cake mix (I like Duncan Hines Dark Chocolate Fudge Cake Mix)
1 cup water
1 1/3 cup butter, softened
4 large eggs
1/2 ripe banana
1 tablespoon cinnamon
1 tablespoon peppermint extract
Directions:
preheat oven to 325 degrees F.  Grease and flour sides and bottom of cake pans.
Using a large mixing bowl, combine cake mix and all other ingredients.  Mix on low for one minute, scrape the sides of the bowl, then mix on medium high for one minute longer. Pour cake batter in pans.
Bake following chart in the notes below. Cake is done when toothpick inserted in center comes out clean.
cool in pan(s) on wire rack for at least 15 minutes. Turn cake(s) out onto cooling rack to cool completely before frosting.
Frost with vanilla buttercream.
Pan size / Baking Time Guide
2 6" pans: 52-56 minutes
2 8" pans: 35-38 minutes
2 9" pans: 30-33 minutes
13 x 9-inch pan: 35-38 minutes
Bundt pan : 45-50 minutes
24 Cupcakes: 19-22 minutes
Happy faces all around!!
Want more great recipes like this? Follow my TidyMom Easy Recipes Pinterest Board
Follow Cheryl Sousan | Tidymom.net's board TidyMom.net easy recipes on Pinterest.
LIKE IT? PIN IT!


You May Also Like...