Holiday
How to Preserve Pumpkins: I'm Lovin' It
A favorite local business of mine, is Hillermann Nursery & Florist, and this time of year it is SO fun to visit!
You can see my visit to their Pumpkin Pandemonium in 2009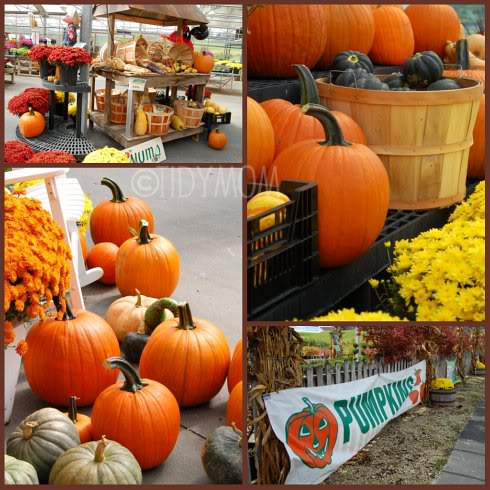 and my fall visit in 2008.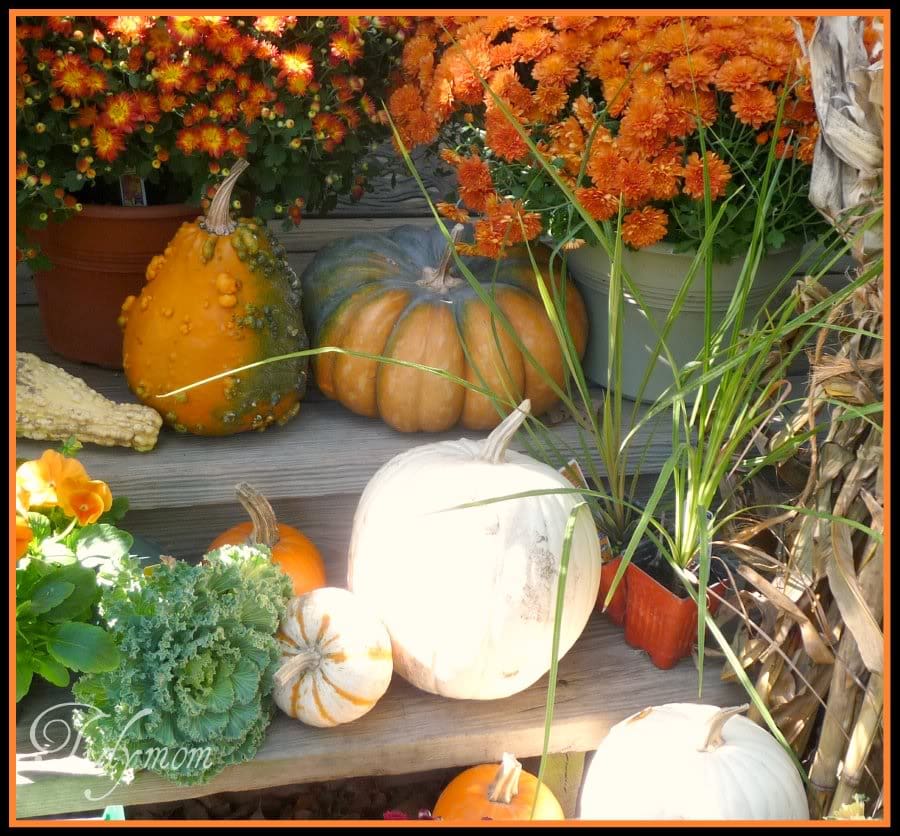 I'm getting a late start this year……..but I'm planning my annual fall visit for this weekend.  I can't wait to fill my porch and yard with all the orange, red and yellow!
I LOVE Hillermann's tips on preserving pumpkins:
Preserving and Firming Up a Pumpkin
Place your pumpkin in a washtub of cold water, it will absorb the water and become very firm.  Cut open the top of the pumpkin and clean out all the seeds. Fill a washtub, sink or large bucket with cold water, and soak the pumpkin in the cold water. If you have fine detail work to do, you may want to let your pumpkin soak overnight. This will firm up the pumpkin flesh and allow you to do carving that is more intricate. You can add a small amount of unscented Clorox bleach in the water to prevent premature mold and bacteria growth. Once you have carved your pumpkin, you can add a thin amount of petroleum jelly on the exposed cut edges. This will help seal moisture in the flesh of the pumpkin. If the pumpkin dries out, it will shrivel. You can try to revive it by soaking it in a bath of cold water for one to eight hours. Longer is better. Overnight will not hurt. You can prepare your pumpkins ahead of time and keep them fresh for a future party or gathering. Soak them first. Wrap them in plastic wrap to hold in the moisture and store them in the refrigerator (not the freezer). They will stay fresh this way for a very long time. Once you remove a wet pumpkin for display, you should immediately dry it off. This prevents mold from having a chance to grow.
Don't you just love this time of year!!………all the pumpkins…….all the color?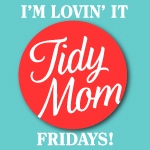 Now it's your turn!
Let us know what you're lovin' this week!
If you have something to share with us on your blog, add your link below.
What is I'm Lovin' It Fridays? get all the info, how to's and button here

You May Also Like...