Summer Fun with Redbox – Who's the best gammer in your house?
To celebrate summer fun, Redbox is asking moms,
"Which member of your family is the best at video games? Who's the worst?"
Plus, they are rewarding 2 lucky people with a chance to win $10,000 as part of the Redbox Summer of Fun & Games Sweepstakes.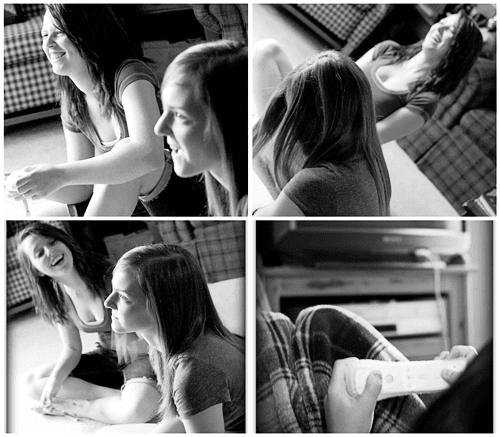 THAT title would have to go to our youngest, Allison. She will be the first to admit that she can whip just about anyone in Wii tennis or Super Mario Brothers.
As for me, I like non competitive "gaming" like Wii Fit……there I bet I can take any one in a mean round of hula-hoop! 😉
Whether we are rocking it out to Guitar Hero, bowling or walking a tight rope, we all enjoy the family time together!
So how about you? Who is the champion gamer at your house?
Redbox is celebrating summer family time with a great line up of family-friendly titles, awesome savings and two chances to win $10,000 as part of the Redbox Summer of Fun & Games Sweepstakes.*
4 Easy Ways to Enter:
1. Enter your email address at www.redbox.com/summer
2. Rent a movie or game at a redbox kiosk (and provide a valid email address at checkout)
3. Reserve a rental online at redbox.com
4. Text 'SUMMER' to 727272
This is a sponsored conversation written by me on behalf of Redbox. The opinions and text are all mine.
*Each item rented earns one entry, regardless of how long it is rented, up to three entries per day. Limit 3 entries per day, regardless of entry method. The sweepstakes begins May 27, 2011 at 12:00 a.m. CT and ends on August 1, 2011 at 11:59 p.m. CT. No purchase necessary. See official rules at www.redbox.com/summer.