5 tips for Saving Money on Back to School
It's been Back To School Week here.
I shared a sandwich recipe for the lunch box, talked First Day of School pictures, and today I thought we'd discuss Saving Money during Back to School Season. (I'll be sharing a fun after school treat later tonight)

Having a high school girl and saving money, almost sounds like an oxymoron! haha…but it CAN be done!!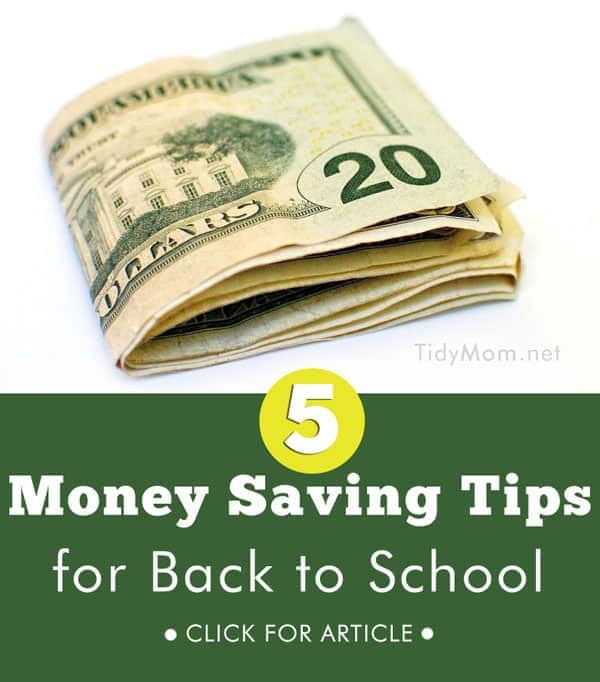 5 Tips for Saving Money During Back to School Season
Shop the sales. We are lucky, Missouri has a "Tax Free" holiday weekend in early August. We ALWAYS shop that weekend. Not only do we save on sales tax, but many of the stores have sales that weekend. You can check online find the dates for each state's sales tax holiday, (not all participate) and see what items are eligible.
Check what you already. Clean out closets and see what still fits and what needs to be replaced. Same with supplies, no need to buy a ruler every year if they didn't break the one from last year.
Buy reusable containers for lunches. This is save you (and the environment) in the long run instead of buying sandwich baggies and paper lunch bags.
Buy food in bulk or prepare batches and freeze individual servings, instead of buying "pre packaged" individual servings.
Last but not least…..SET LIMITS. It can be tough when your kids think they need the latest and greatest gadgets and all the trendy fashions, but they don't need them ALL. Set limits and let them choose what's most important to them. If they still have wants, save them for Christmas/Birthday gifts, or let them set up a way to earn the money by doing extra chores or special tasks you both agree on.
How do you save money during Back to School Season?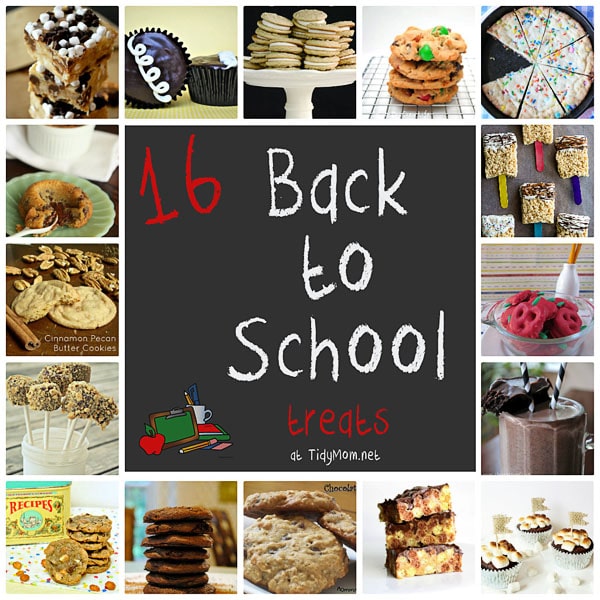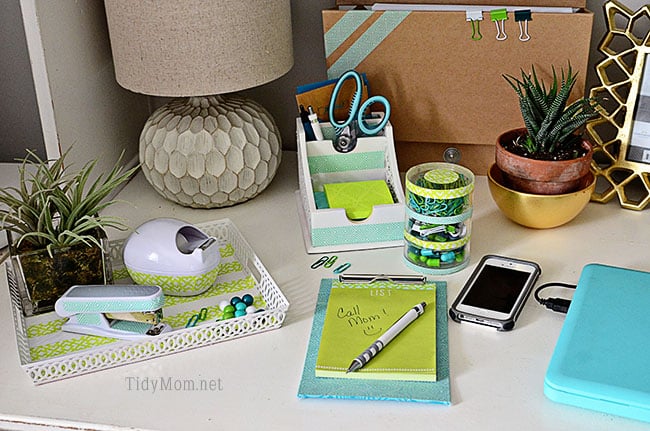 DIY Customized Desk Accessories