Red Velvet Hot Chocolate with Cream Cheese Whipped Cream
It's time to get cozy with some hot chocolate.  Call your favorite person – your bff, your honey, your kids, your neighbor, your therapist, whoever – and tell them to come over for a delicious treat…… Red Velvet Hot Chocolate!  
You can whip it up in just a few minutes, and enjoy it while watching classic Christmas shows, decorating the tree, or use it to warm up after a chilly visit to the tree farm or caroling.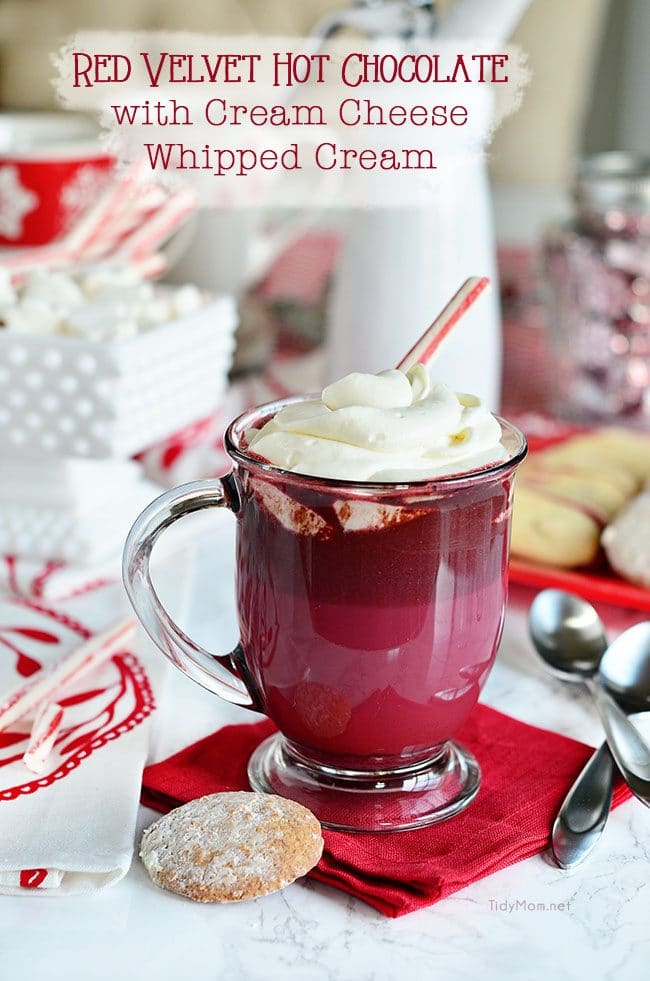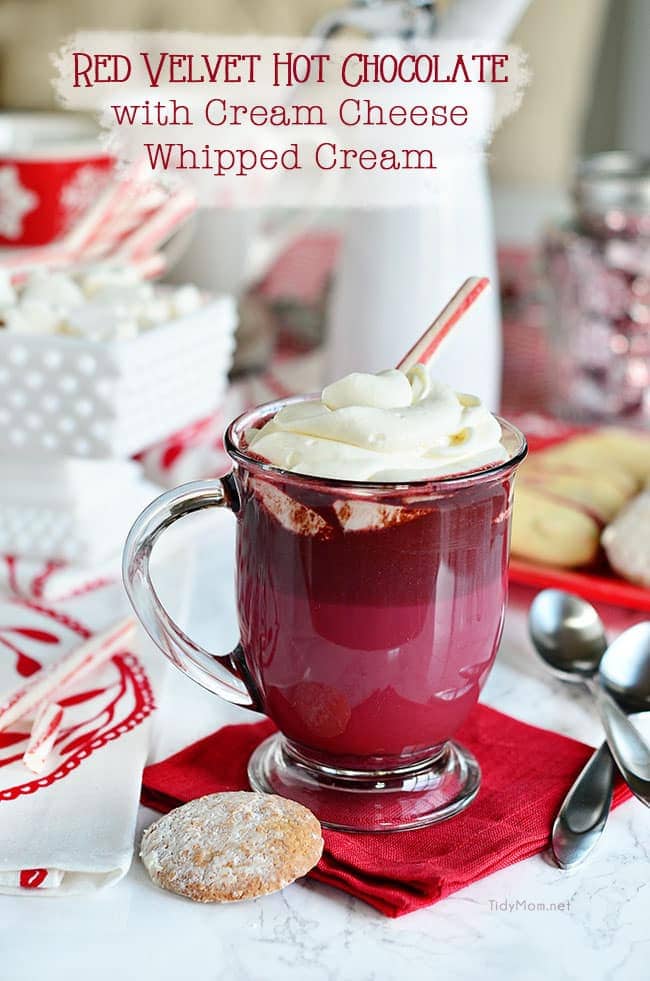 What's not to love about hot chocolate?  Its hot, sweet and chocolate-y goodness never does me wrong.
Since we are a lover of all things red velvet, I decided to make Red Velvet Hot Chocolate while seeking comfort and warmth away from the chill outside.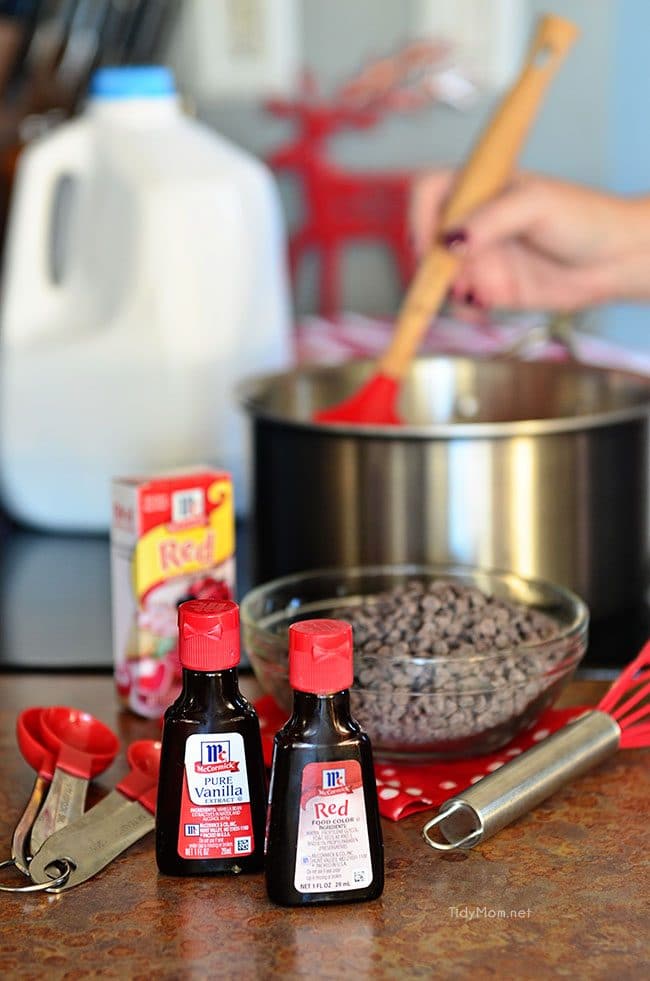 The base of this comfort drink is simple: milk (I used 2%, but you could use whole fat), sugar, semi-sweet chocolate, McCormick Vanilla Extract and of course McCormick Red Food Color.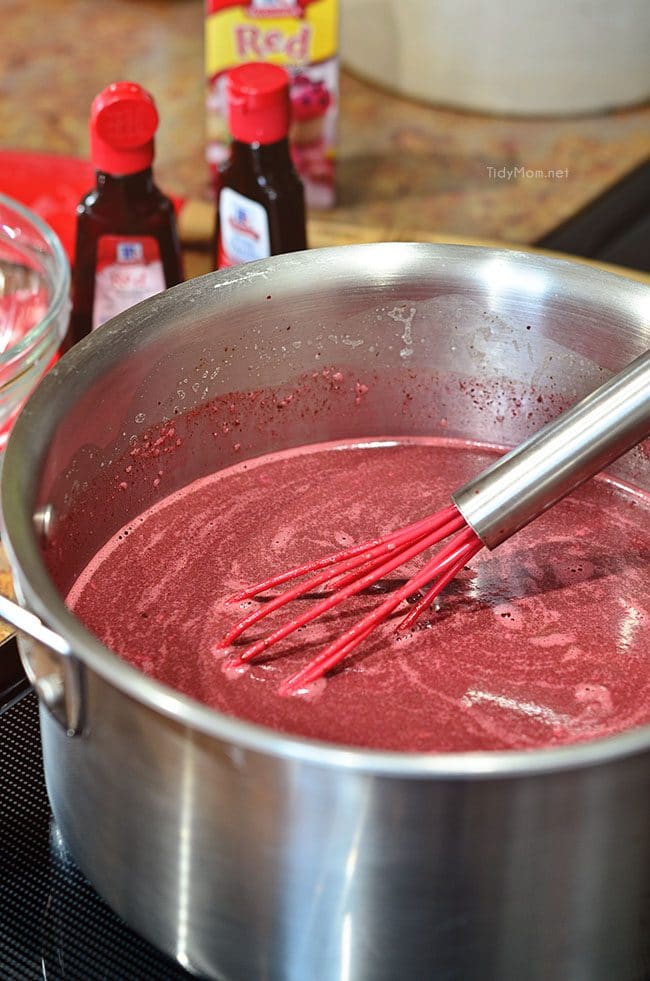 Then for a luxurious finish, red velvet needs cream cheese frosting right?  So, I topped it off with cream cheese whipped cream and added a marshmallow and peppermint stick for good measure.
If my hot chocolate-loving family wouldn't have been home, I would've guzzled the whole batch down by myself.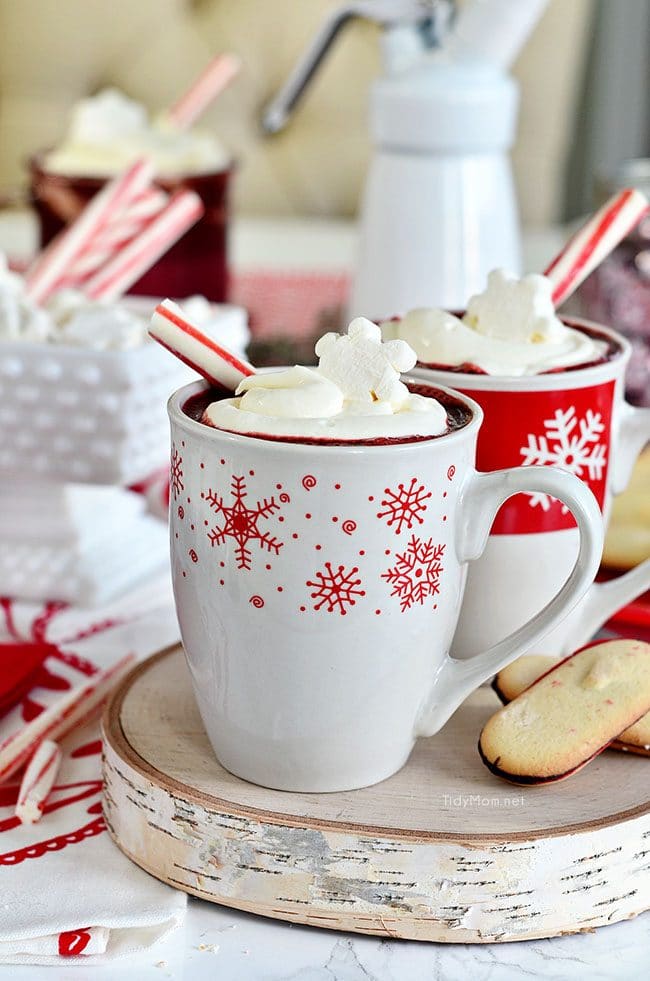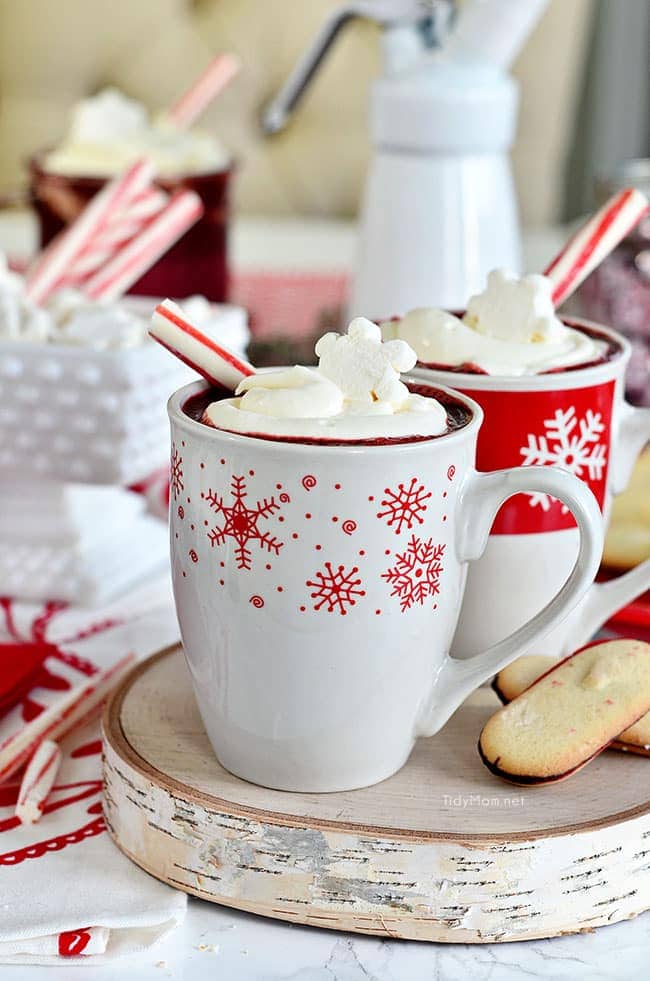 The hot chocolate was perfectly creamy, velvety and sweet, with a fully infused, rich flavor thanks to the McCormick vanilla extract. The cream cheese whipped cream is what really sets this hot chocolate recipe apart. It met my lips with a distinctive warm, round, sweet note of vanilla along with the a sweet tangy surprise at every sip….. it absolutely MADE it!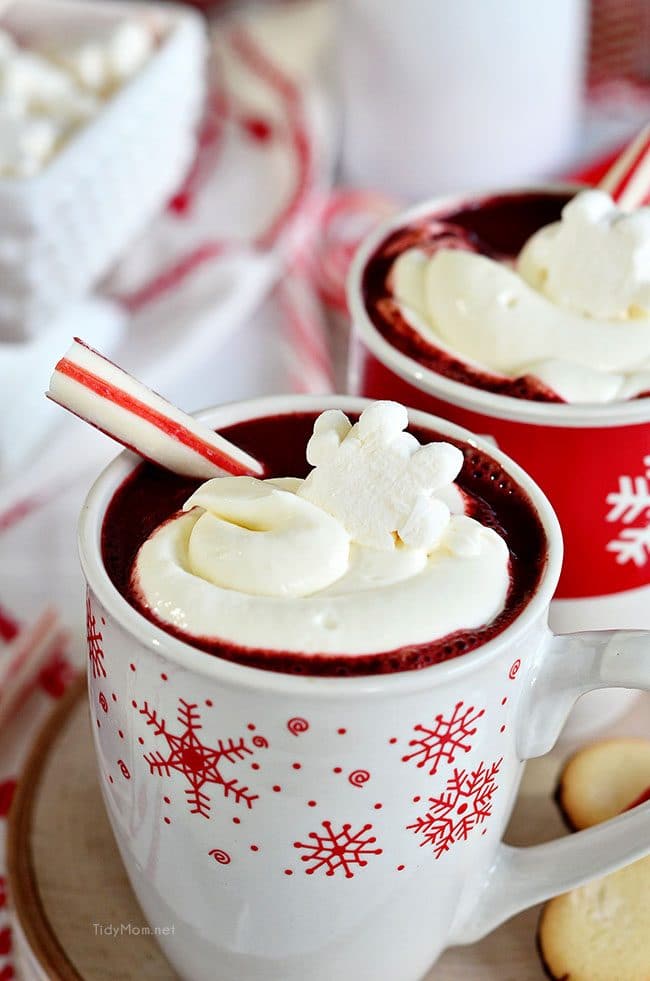 If you love the sweet flavor of red velvet, the tangy sweetness of cream cheese frosting, and the luscious decadence that is hot chocolate, then this is THE warm drink for you.  I hope you enjoy this Red Velvet Hot Chocolate recipe from McCormick as much as we did!
This recipe makes enough for three generous (or four small) mugs, so modify the ingredient amounts as you see fit. 😉
Want more great recipes like this? Follow my TidyMom Easy Recipes Pinterest Board
Want more great recipes like this? Follow my TidyMom Easy Recipes Pinterest Board
Follow Cheryl Sousan | Tidymom.net's board TidyMom.net easy recipes on Pinterest.
LIKE IT? PIN IT!



Save your holiday for boring food. Check out McCormick for more of American Homemade recipes and flavors!

Disclaimer: I have been baking and cooking with McCormick in my home for 30 years.  I'm super excited to have a working partnership with them.  As always, all opinions and views are all my own.