Turkey Munch – Popcorn Snack Mix
Easy popcorn mix full of fall flavor and color comes together in just 10 minutes, perfect for parties or gifts.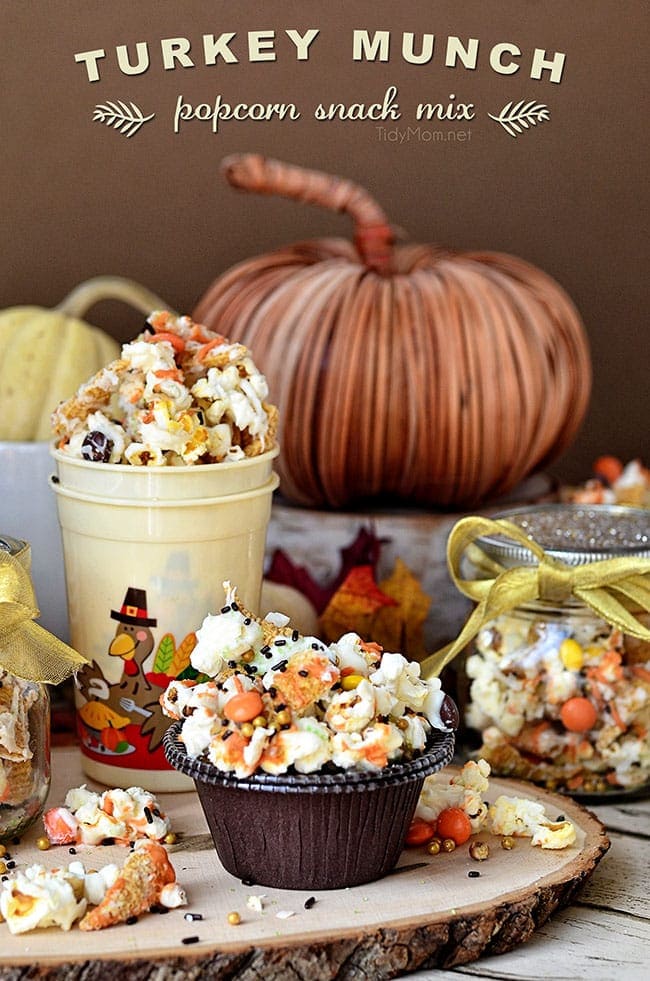 You could call this popcorn and bugles with sprinkles and Reese's Pieces covered in white chocolate and pumpkin candy melts…………but Turkey Munch Popcorn Snack Mix sounds so much better doesn't it?   Popcorn snack mix is so easy to adapt for different seasons, holidays or any occasion.  They are great for party treats, snacks and gifting.  Popcorn mix makes a ton, everyone enjoys it and there's no cooking involved! What's not to love right?
I wanted to give this popcorn snack mix a fall flair.  So there are Bugles added for mini cornucopias and Reeses pieces because they are the perfect fall colors.
My original plan was just to cover the popcorn mix in white chocolate.  But, flavored popcorn is such a trend right now, and when I spied the orange colored pumpkin spice candy melts I knew they would add a fun element of flavor and color to the mix!!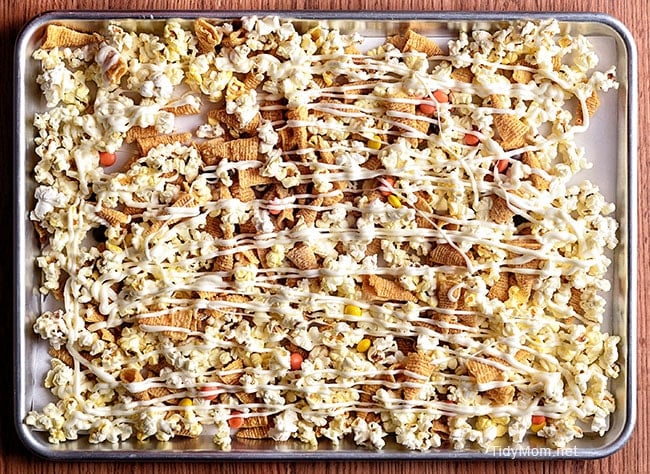 Simply pop your popcorn, spread it along with some Bugles and Reese's Pieces out on a sheet pan lined with parchment paper.  Drizzle with white chocolate and mix to coat, then drizzle with pumpkin spice candy melts and gently mix.  Add some fall sprinkles, I used green sugar, Wilton gold sugar pearls and chocolate jimmies.  Don't mix after adding sprinkles.  Let it sit for about an hour before breaking up.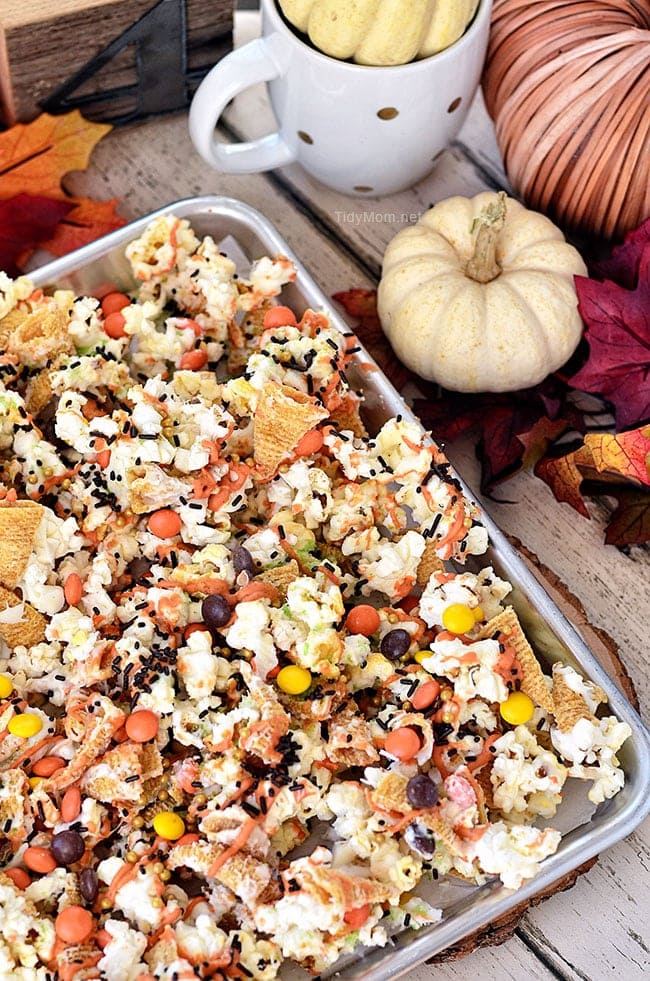 Place the popcorn mix in bowls for a party snack, or in small cups at the kids table for Thanksgiving!  I put some in small mason jars tied with gold ribbon to give to the neighbors.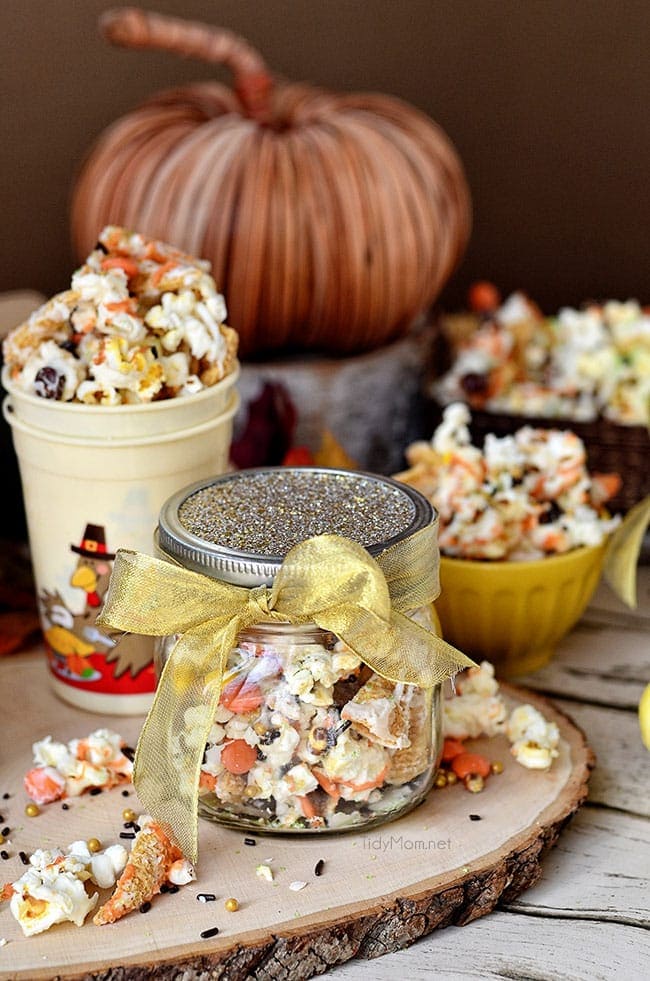 We have family coming to visit for a few days this week, I'm pretty sure they are going to love this popcorn mix……..that's if Steve doesn't eat it all before they get here!!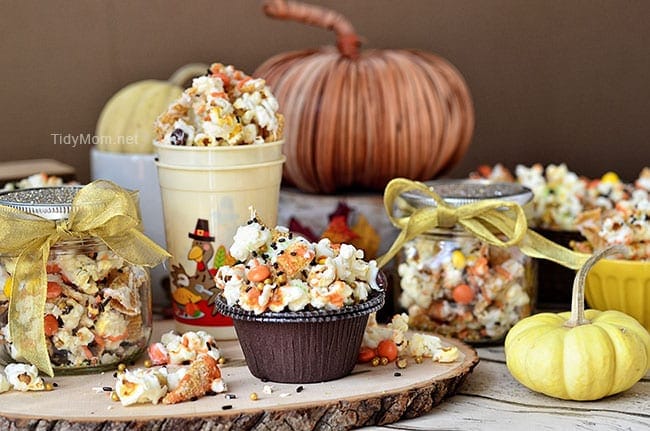 Want more great recipes like this? Follow my TidyMom Easy Recipes Pinterest Board