How to get Paint out of Clothes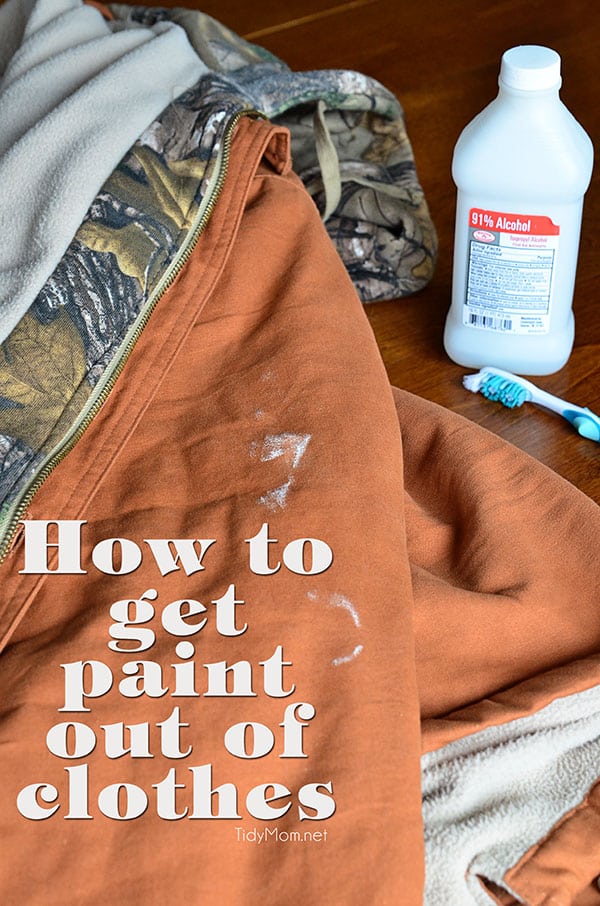 We've been in the middle of working on our family room make over, that I told you about a few months ago.  We decided to wait until the holidays were over to really get started.  As soon as the Christmas tree came down, we got to painting.  I finally decided on Benjamin Moore Coventry Gray and couldn't be more happy!!  It's the perfect gray!  I can't wait to share some pictures of the progress soon.
During the painting, my husband happened to walk thru the room with his favorite coat on and brushed a corner with fresh paint……and you guessed it, he ended up with paint on the sleeve.  You should have seen the disappointment in his face when he told me about it – after it was dry.
I told him, no worries, I know a little trick that should get dry paint out of clothes, and since the jacket was machine washable, it should come right out!  This method is 99% effective, and is worth a try!  Since you already have paint on the garment, you don't have much left to lose.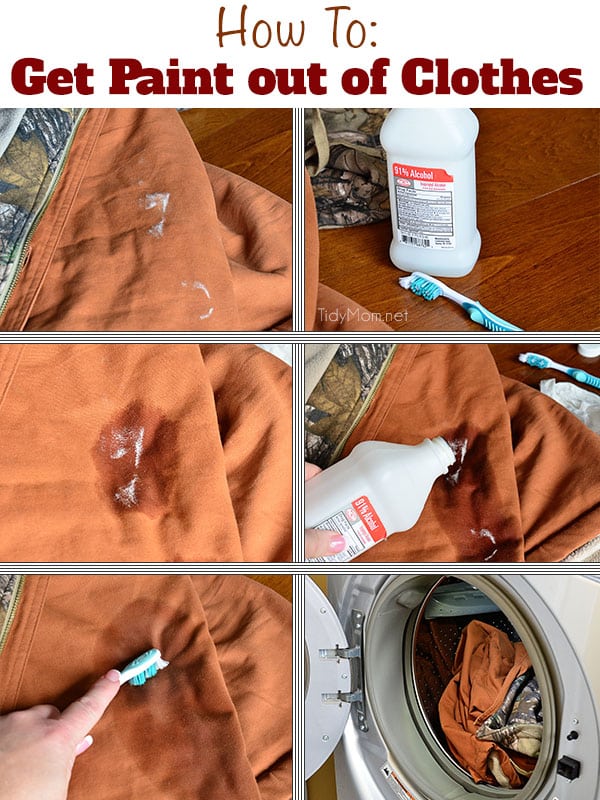 All you need is a wet cloth, 91% Isopropyl alcohol (aka rubbing alcohol, you can get at the drug store) and a brush.
How to get paint out of clothes:
use a wet cloth to get the area with the paint wet – it doesn't need to be soaking wet, just dab it with the wet cloth until the fabric is wet.
saturate the paint stain with Isopropyl  alcohol
use your brush to scrub until the paint is no longer visible.   (if needed, add a little more alcohol while scrubbing)  you will see the paint break down and crumble
place garment in washer and launder according to label.
that's it!!
It should look as good as new!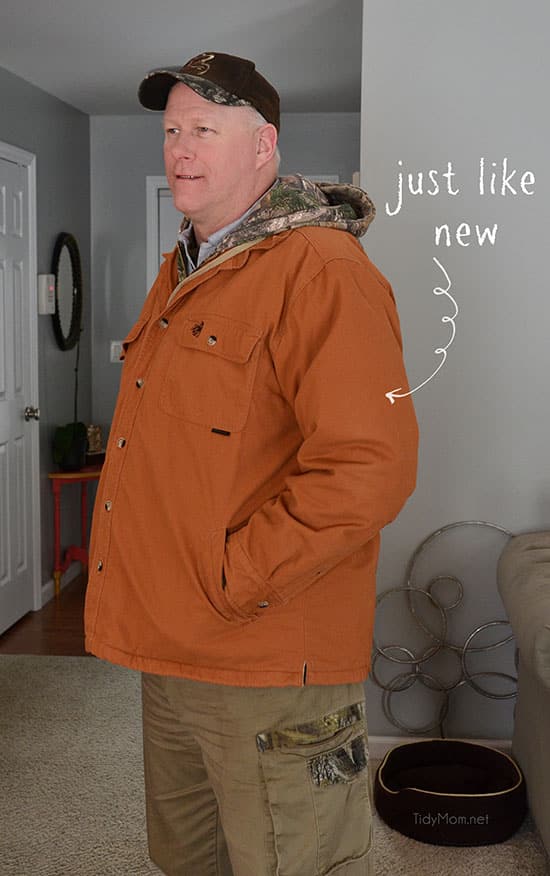 He's a happy man again!……and you get a little sneak peek at my beautiful gray walls! 😉