DIY/Crafts
DIY Mercury Glass {Tutorial}
Today, my sweet friend Kim from Today's Creative Blog is sharing how she made her own DIY Mercury Glass. Sparkle, shimmer, shine with out all the expense of real Mercury Glass .  Kim's step by step tutorial shows a simple and affordable method for transforming any piece of glass into a beautiful decor update with an antiqued mercury glass style finish.  I'm letting her take the reins here on TidyMom while we're moving to our new house!

While Cheryl is busy packing and moving across town, I thought I'd pop in from Today's Creative Blog and share with you one of my latest obsessions. DIY Mercury Glass.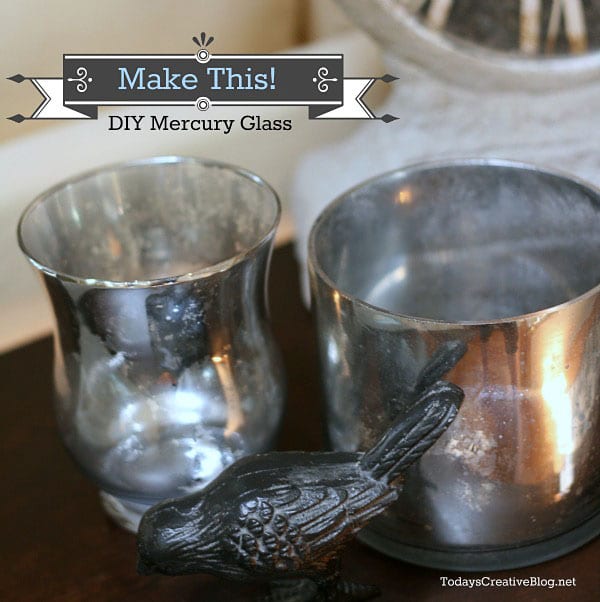 I love it! I never get tired of it. That aged, vintage and rustic look adds instant style into any room in my opinion. But dang……it can be expensive if you want anything bigger than a candle votive. I was determined to figure out how to create a few pieces myself.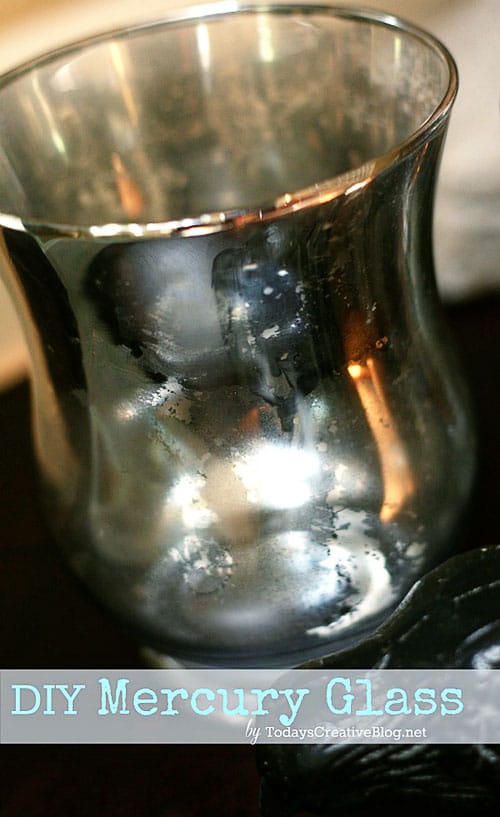 After scouring the internet for different ways to achieve this look, I set out to make my own DIY Mercury Glass. I even shared this technique on my monthly TV segment here in Portland Oregon because I think everyone needs mercury glass somewhere.
DIY Mercury Glass Tutorial
1. Looking Glass Spray Paint – I looked high and low for this stuff and couldn't find it anywhere! I ended up buying off Amazon. The can is smaller than I thought and I should have bought 2 since I plan on spraying everything in my range.
2. Solution: Mix equal parts apple cider vinegar and water into a fine misting spray bottle.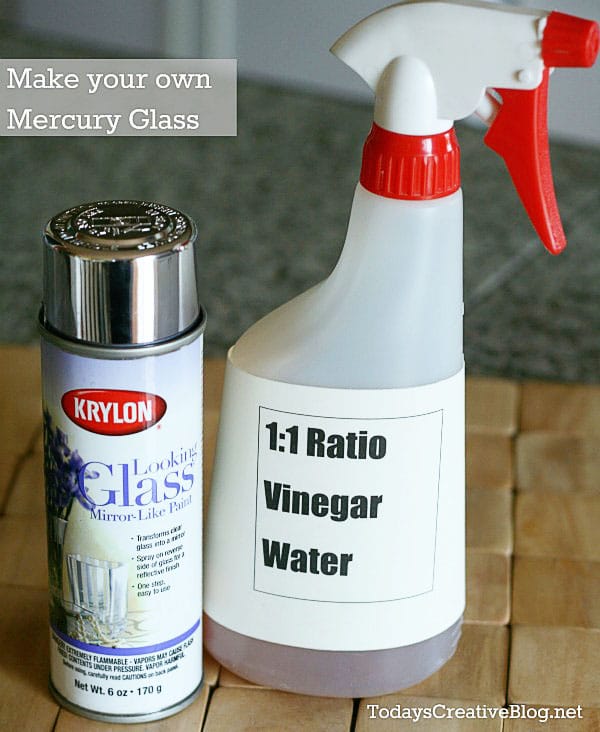 3. Spray the INSIDE of your clear glass container. If your container has a narrow opening, just spray the out side………it will be OK. This paint is thin and runs really easily. I found spraying short bursts with about 6-8 inches away from my vase worked best. It dries pretty quickly too. (This spray paint is highly flammable like all spray paints and should be used in a well ventilated area and away from your hot water heater.)
4. Once your vase is dry, mist the spray painted area with a light mist of the vinegar solution.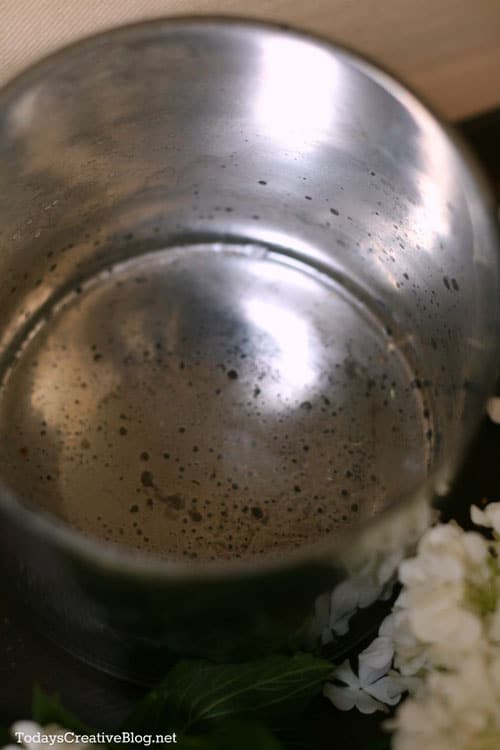 5. Using a cotton rag, gently blot to achieve the distressed look you're wanting. I made the mistake of using a terry cloth rag at first and it left terry cloth marks.
6. Enjoy your new DIY Mercury Glass and try not to brag to all your friends that you made this………..oh who am I kidding? Tell everyone!
Have you ever tried making your own Mercury Glass?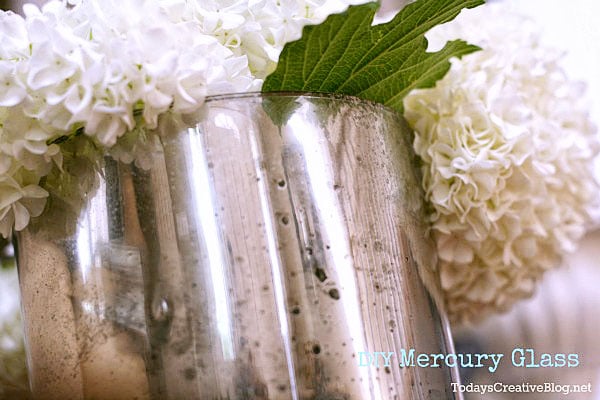 You May Also Like...