DIY Homemade Chocolate Facial | I'm Lovin' It
If you thought eating a bar of chocolate can satisfy your mood swings, then wait until you see what it can do to your skin with an easy 2-ingredient Chocolate Facial Recipe you can make at home.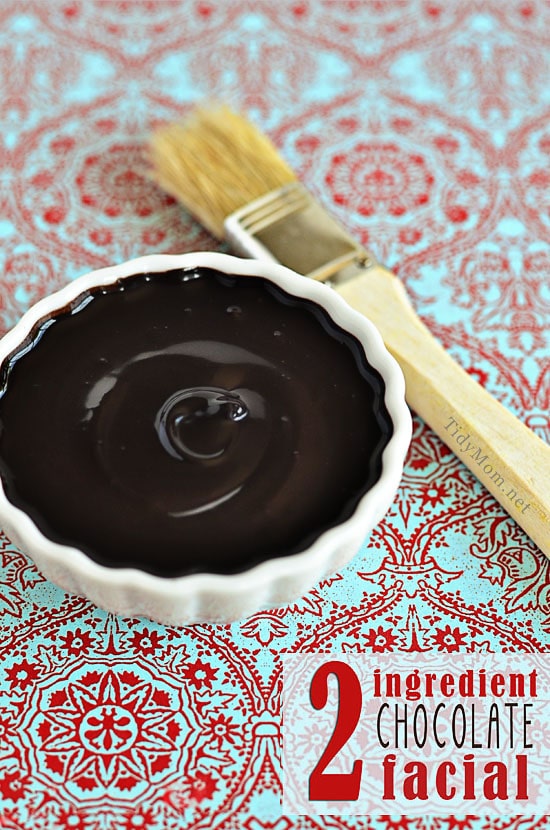 Last year when I visited Stowe Mountain Lodge in Vermont I heard that they give chocolate facials in their spa.  I don't know about you, but the words chocolate facial sure piqued my interest!  The hotel told me they make the chocolate face mask right in the spa with 2 simple ingredients…. Coconut Oil and Dark Cocoa Powder.  I knew when I got home I need to make my own Homemade Chocolate Facial.
The Health Benefits
Dark Cocoa Powder – high level of antioxidants that promote cell repair, helps firm & prevent wrinkles, high vitamin & mineral content, increased hydration, decreased skin roughness, increased defense of UV damage.  Pretty awesome huh?!
Coconut oil is a must-have in almost any natural beauty recipe,  it has so many benefits for your skin. It boasts antiviral, antibacterial and antifungal properties. Coconut oil also penetrates deep into your skin, providing long-lasting moisture that doesn't feel greasy or cause breakouts.  Perfect for maintaining clear skin, and added bonus…… it smells really good too!!
*Not all Coconut Oil is created equal.
Scientific research has revealed that Coconut Oil has health benefits that affect your entire body, inside and out.   I would suggest reading How to Choose A Coconut Oil from EvolvingWellness.com and another good article on choosing Coconut Oil at Food Renegade.  You'll be amazed at how many great coconut oil recipes and uses there are!!
This is one way to indulge in chocolate without gaining a pound!  You might look silly for 20 minutes but just think of the silky smooth skin you will gain!!
I made enough for just one chocolate facial.  But you could easily increase the recipe and keep it in an air-tight jar.   If you use quality oil, you can be expect it to stay fresh at room temp for 3-6 months.. 
I's sharing another Chocolate facemask recipe over at Gourmande in the Kitchen today!!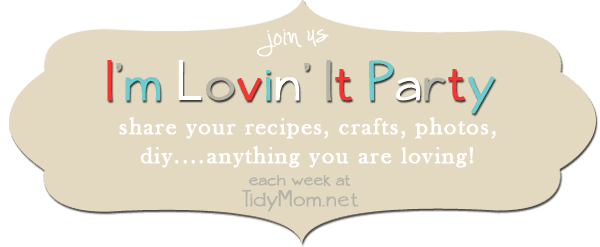 I'm Lovin'…….Chocolate Facials

Now it's your turn! Please remember to link back to http://TidyMom.net
Let us know what you're lovin' this week!
*Don't forget to come back over the weekend for the I'm Lovin' It Wrap Up post……where I feature a few of the great links!!
What is I'm Lovin' It Fridays? get all the info, how to's trouble shoot and button here