DIY/Crafts
Trick or Treat? Faux Caramel Apple {craft}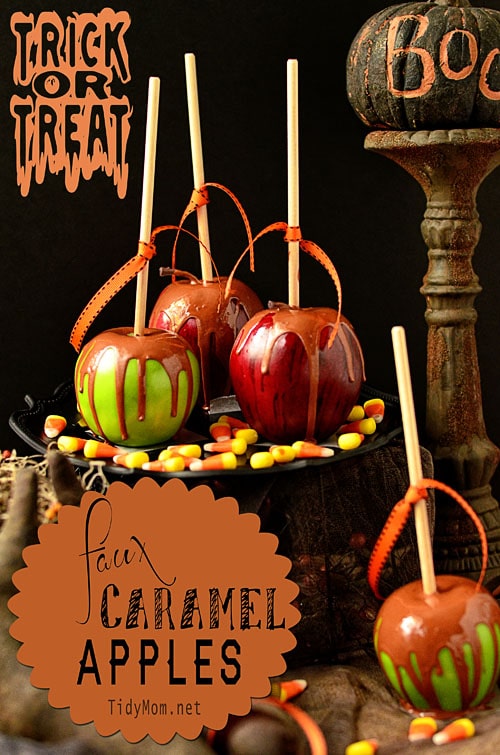 Decorating my home for the cool weather season often involves bringing in natural elements to add warmth to our rooms. Gourds, pumpkins, dried corn cobs, acorns and leaves all have an autumn feeling when I add them to our decor. Caramel apples are a fall classic, but too perishable to be used for decor.  So, this year I created a plate of faux caramel apples!  Perfect for a warm fall kitchen without worrying about spoiled food ruining the look.
So, today I have a caramel apple tutorial to share with you that has ZERO calories! 
That's right! you read that correctly………..ZERO calories!  that's because you don't eat these little treats…..they are a trick!! get it?! Trick or Treat?  that's what people will be asking when they see these beauties sitting on your counter or how cute for Halloween Party decor!
Faux Caramel Apples are really pretty easy to make.
What you'll need: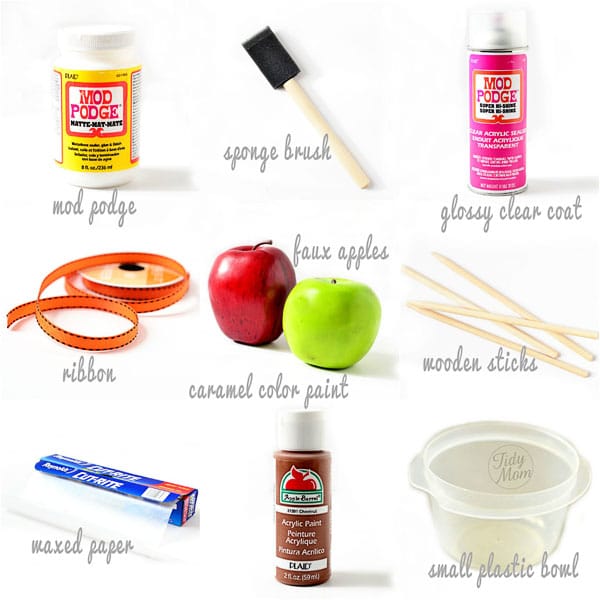 Now that you have all your supplies, let's get started making our faux caramel apples.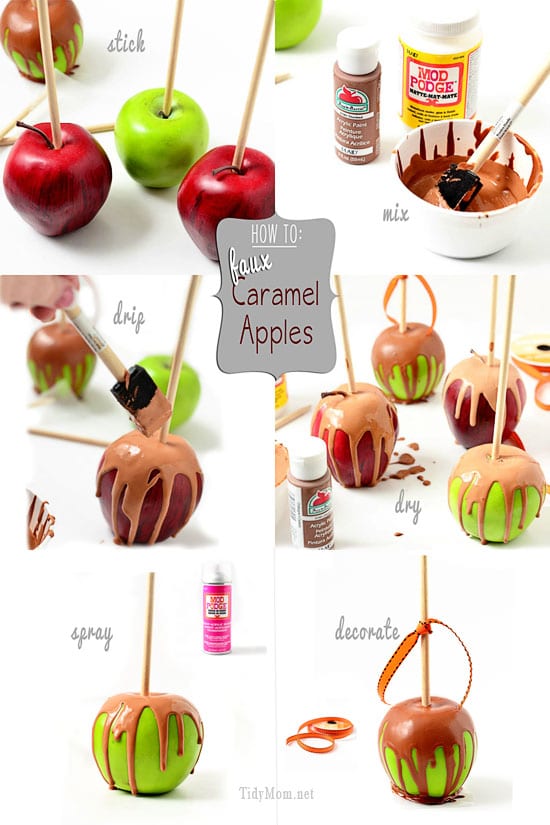 Insert sticks into apples.  If you have a hard time, you could cut a small slit/hole with a steak knife, but mine went in just fine.
In a small bowl or cup mix Mod Podge with paint, using wooden stick or plastic spoon to stir.  The amount of glue and paint  you will use depends on how many apples you make and how much you want to cover them.  I used about 1/3 of my bottle of Mod Podge and squeezed just a little paint in until I got the color I wanted. The glue mixture will dry darker, so keep that in mind. 
Cut a piece of waxed paper large enough to set all of your apples on.  Place your apples on the waxed paper, and using a sponge brush or or spoon, pour the glue mixture over the apples and let it run down the sides.  I wanted to leave quite a bit of apple showing, but you can certainly cover them in more "caramel" if you wish.
*optional*  I did not do this step, but if you would like your caramel apples to have nuts on them, you can sprinkle them with corn cob liter (look in WalMart by small pet supplies or pet store) while the glue mixture is still wet.  I could only find pretty large bags of corn cob litter , and since I only needed a very small amount, I just couldn't bring myself to by a whole large bag to only use like 1/4 of a cup.
Let apples sit over night to dry completely. (if you have a large pool of glue mixture under your apples, you may want to move them to a fresh piece of waxed paper while drying, so that pool doesn't dry with your apple.
After 24 hours spray with a glossy clear coat and tie a pretty ribbon on the stick and you're done!
See how easy that was?  They look really cute on a plate with candy corn or you could bag them and put some cute tags on them.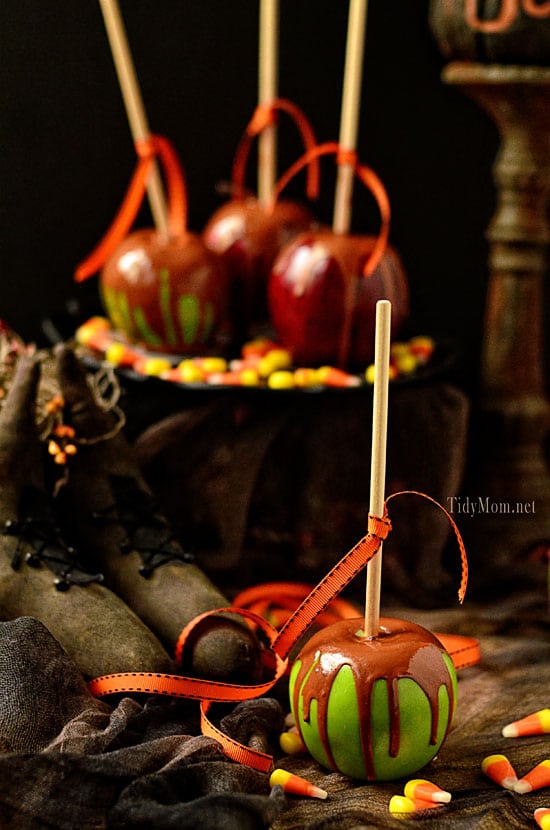 Wouldn't they be cute for a Halloween party, you could use them at each place setting with each guest's name card tied on to the stick!  Just be sure to let everyone know they are NOT real, because they really do look like a delicious Happy Apple!
So tell me, do you like caramel apples?  and if so with our without nuts?  My husband will only eat them with out nuts, and they are harder to find at the store, so we usually have to make at least one batch to eat each season.
Some REAL Caramel Apple Recipes you may enjoy:
Vanilla Bourbon Caramel Apples
Caramel Apples with Vanilla Bean Sea Salt Caramel

You May Also Like...