Blog News
I'm Lovin' It {Wrap up} & Bloggy BootCamp St. Louis #BBCSTL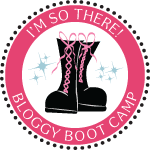 I had the best day yesterday connecting with other bloggers at Bloggy Bootcamp here in St. Louis. 
Thanks to SITS Girls community, women bloggers have a way to connect with members of the online community with Bloggy Boot Camps hosted in a variety of major U.S. cities annually.
If you are looking to learn more about blogging and social media, then #1 you should head over to SITS Girls and get active in their community.  #2 you should seriously consider attending one of the other three Bloggy Bootcamps this year!  Bloggy Bootcamp is not only one of the most inexpensive blog conferences around, but it's an intimate one day event that focuses on the business of blogging and writing.  You will have the opportunity to network, share, learn and be inspired by warm approachable bloggers….no egos.
I just can't say enough about Tiffany and Francesca, two beautiful, amazing women who sure do know how to share and put on a blogging conference!  I also want to thank Laurie, Tip Junkie, Cynthia, NW Designs,  Dali, Secrets to Web Success, Allison, Sway Group, Annie, Mama Dweeb, and Danielle, Danielle Smith Media for sharing all of their awesomeness!  You ladies rock my blogging world!
A few of my favorite quotes from Bloggy Bootcamp St. Louis

Branding is what people say about you when you are not in the room ~ Laurie, Tip Junkie (that girl has some crazy smarts!)
Be loyal to your readers and they will be loyal to you ~ Laurie, Tip Junkie
Figure out how to be a brands hero – Allison, Sway Group
Know your strengths and weaknesses and surround yourself with people who are opposite ~ Tiffany, SITS
and remember: The Secret to Success is Support
I also have to give a quick shout out to Lisa from Blessed with Grace for carpooling with me! We both live near by and have chatted several times, but never had the chance to get together.  Lisa was every bit as sweet in person and I can't wait to spend more time together in the future!
Speaking of rocking my world……….there were some GREAT ideas linked up again this week at I'm Lovin' It!  Take a look at what caught my eye.
 Easy DIY Projects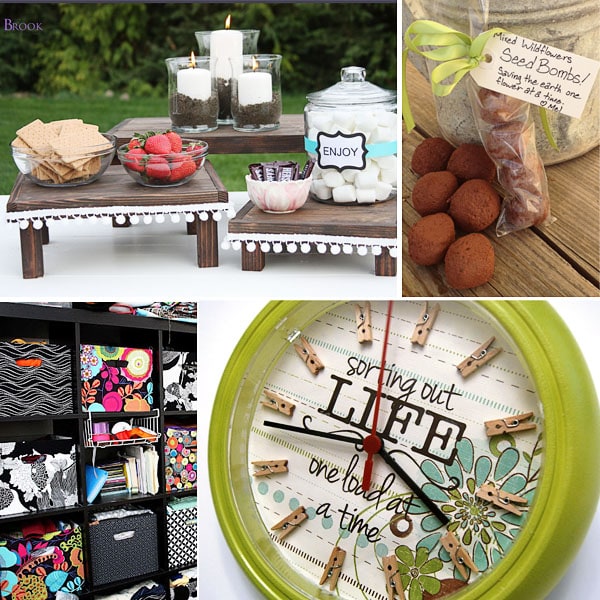 Mini Serving Tables for Parties at Infarrantly Creative | Wildflower Seed Bombs at Cookin' Up Good Times | Fabric Covered Storage Boxes at Rae Gun | DIY Laundry Room Clock at Burton Avenue
Tasty Treats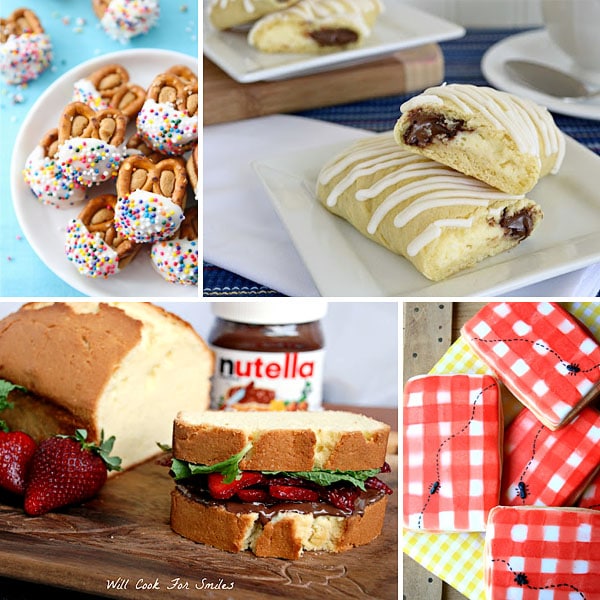 Biscoff Pretzel Bites with White Chocolate at Two Peas and Their Pod | Cheesecake Nutella Twists at Bru Crew Life | Dessert BLT at Will Cook for Smiles | Gingham Picnic Cookies from Munchkin Munchies
Thank you for sharing so many wonderful projects, recipes and crafts again this week ! You

can still link up thru this evening or come back next week and link up for another I'm Lovin' It Friday, who knows maybe next week I will be featuring you!
 I'm excited to introduce a new TidyMom sponsor!
Stenciling a wall is a great way to make a big impact with a small budget!  Reusable stencils are easy fast and fun and way more cost effective than wallpaper or vinyl decals.   You can receive 10% off any stencil order at Cutting Edge Stencils by using the code TMB10 

You May Also Like...