DIY/Crafts
T-Shirt Scarf Tutorial {no sew}
You may know that scarves are the hot accessory trend right now!   And anyone who knows me,  knows I'm a huge scarf lover!  I must own at least 20 scarves and I wear them with almost everything.
So when I saw Kim and Kris of DIY Dish do a no sew T-Shirt Scarf Tutorial I just couldn't get it out of my mind!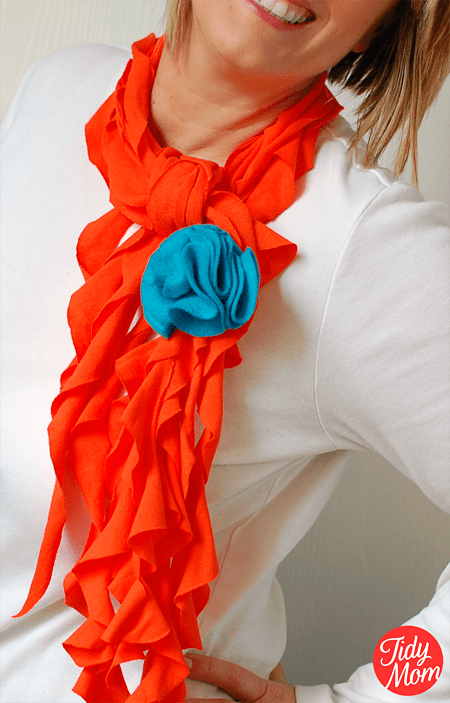 How cute is THAT?!  Can you believe I made that scarf  from a t-shirt…..and the best part, no sewing required!!
How to Make a No Sew T-Shirt Scarf Tutorial
I bet it took me all of 15 mins to make a scarf from a t-shirt.  I used a t-shirt my husband had, but only wore once or twice.
Supplies Needed:
decorative pin/flower (optional)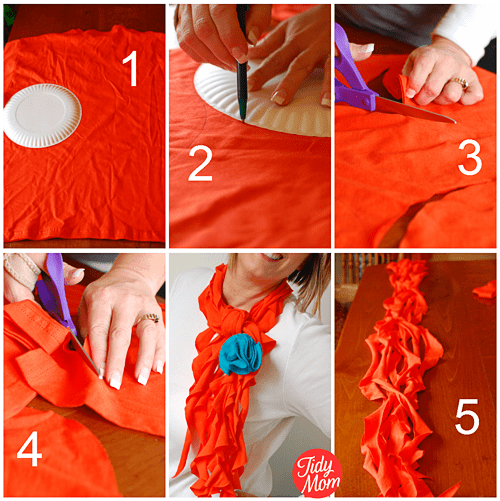 DIRECTIONS
lay t-shirt out flat (make sure you can get 8-12 circles)
Use paper plate to trace 8-12 circles on t-shirt (4-6 on each side of the shirt)
cut out circles
cut each fabric circle into a spiral (*see how to do this in the video)
stretch each piece of fabric and lay all pieces together
tie around your neck and place a pretty rosette flower pin to dress it up!
Click here to watch Kim's video tutorial to see more detail how to make this scarf and 2 others.  *Kim suggests gluing 2 pieces together, I did not do that, so my scarf is just a little shorter than her t-shirt scarf.
I love how light-weight this scarf is, I can wear it with a sweater or a t-shirt. So fashionable! these scarves are perfect for dressing up an outfit for any season!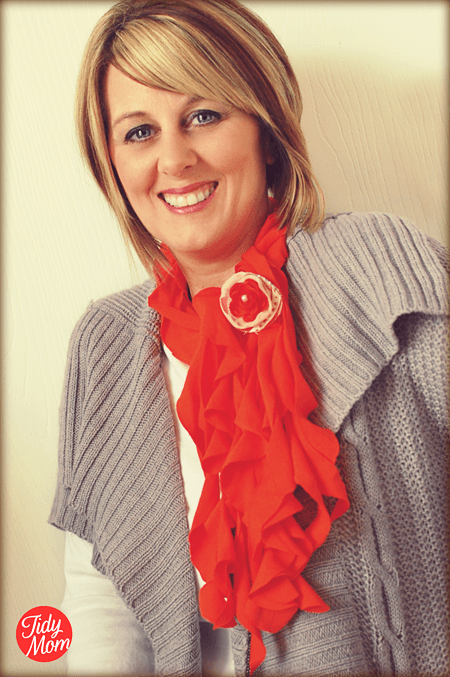 I can't wait to make more!  I'd love to hear if you give this a try!
This simple t-shirt scarf tutorial has been pinned over 80,000 times!!



You May Also Like...