Tidy Mom
I'm Lovin' It – Wrap Up {7-10-11}
Hey ya'all!  Amanda here from iambaker.net.  I am hijacking Tidymom's blog for a day!  This weeks entries in I'm Lovin' It were so wonderful, I just had to stop by and let you guys know how impressed I am, and even show a few of my favs!
I'm Lovin' it Wrap Up!!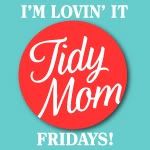 Thanks so much to everyone who linked up this week!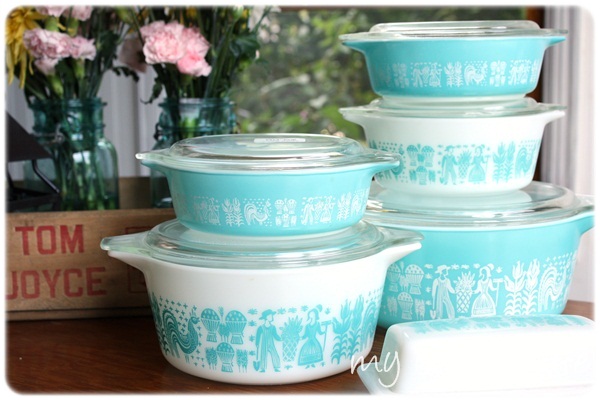 I had no idea I was in love with vintage Pyrex until Myra posted these gorgeous dishes!  Great find Myra!
From My Blessed Life
I. Love. These.
Genius work from Sweet Cheeks Tasty Treats
What a  creative way to hang children's art… a great job from The Scratch Shoppe!
A rainbow fruit covering lemon cheesecake mousse over a giant sugar cookie?  Um, yes please!
Beautiful and refreshing Strawberries and Cream soap… I am going to use this then sniff my arm all day long.  Thats not weird right?
From SoapNSuch
I am considering diving in without a fork.  It looks that good.
Thank you for making my day with this amazing pie A Farmgirls Dabbles!
Peanut Butter Chocolate Cupcakes.  That is all.
Samoa Brownies.  And she claims they are easy.  Six Sisters Stuff is my new favorite blog.
I almost made it through without eating anything healthy but this picture is so stunning I had to know more.  This recipe will be made, by me, tomorrow.  Its gorgeous! @JaneDeere
This kitchen makeover is beautiful.  Fantastic job from Kristi @ Addicted to Decorating.
Thanks for letting me stop by and gawk at all your amazing readers submissions Cheryl!
A million thanks for helping out Amanda!!!…….I'm headed back from the EVO Conference in Utah today where I had an AMAZING time! I can't wait to share some of it with you all!!
There are SO many more great great ideas! If you missed the party and still want to link up, it's open thru Sunday evening or be sure to join next week!
6 Responses to "I'm Lovin' It – Wrap Up {7-10-11}"
Leave a Comment