Life
Royal Icing {recipe} SnowFlake Cookies
The holidays are HERE!! A time when adults can stop being so serious, and indulge childlike wonder and enjoyment of the world. That also means a time of unadulterated TREATS!
I was so excited when my good friend Amanda asked if I could make some cookie treats to cheer up another friend .  She decided on snowflakes!
I was thrilled to try out my new copper snowflake cookie cutter I got while visiting the Culinary Institute last month and I knew I would have no trouble decorating since Bridget gives such fabulous step-by-step instructions on how to decorate a snowflake cookie with Royal Icing.  The one thing I did differently than Bridget……I used a #3 tip.  I find that I can control the outlines and design much easier with the #3 since it's a little larger than the #2.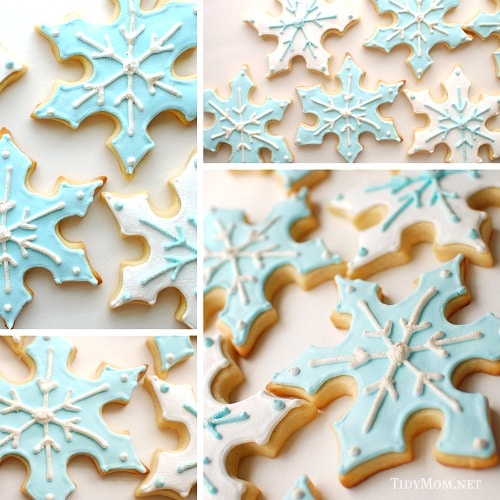 Amanda thought blue and white would be a nice touch rather than the traditional all white snowflake, and I just love how the color combination turned out!  I used pearl dust instead of sanding sugar, and I wasn't thrilled with it…..it hardly shows up.  So when I do snow flakes again, I'll use sanding sugar for sure, because Bridget says too! haha
should cover 2-3 dozen 3.5 inch cookies in 2 colors
Ingredients
4 TBSP meringue powder (I use CK meringue powder)
1/2 c. water
1 lb. powdered sugar (SIFTED)
1 tsp light corn syrup
few drops clear extract (optional) I usually add a little vanilla & a little almond
Instructions
Beat all ingredients until icing forms peaks (7-10 mins at low speed with a heavy-duty mixer, 10-12 mins at high speed with a hand-held mixer)
Notes
http://tidymom.net/2010/royal-icing-recipe-snowflake-cookies/
Copyright© 2009-2013 TidyMom.Net
A few days after I made these cookies I found another use for the left over Royal Icing!

I almost always have left over icing, and I usually put it in an air tight container and stick it in the fridge, and throw it out a week later because I don't use it! lol  Sometimes I wonder why I bother……….until this past weekend.
Allison had a biology project to turn in.  She needed to make a 3D model of a plant cell.
We bought clay.
We sat and starred at the clay……….and at the book/picture………..at the clay……….at the book.
Then Allison said, the teacher said we can use cake!
CAKE?  SERIOUSLY?
So we brainstormed, and we did a little online searching…………and we came up with THIS!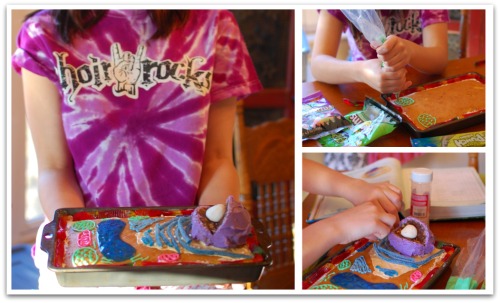 We made a small cake and 12 cupcakes.
We used 3 cupcakes and chocolate frosting to make a giant cake ball, then covered it in white candy melts with a little purple food gel for the nucleus.
For the rest of the parts we used royal icing in several colors (dries hard so it worked great!), fondant , glitter icing, gummy worms,  sour patch straws and nonpareils.

more by Cheryl »
Cheryl Sousan
A self-proclaimed neat freak, Cheryl chronicles her journey through homemaking on her blog, TidyMom.net, where she shares recipes, tutorials, crafting and her ever-growing love for photography. This St. Louis mom juggles her passion for life, her daughters and her tiger-loving husband, all while her obsession with tidiness cleans up the trail blazed behind her. Google+
You May Also Like...
posted on November 17, 2009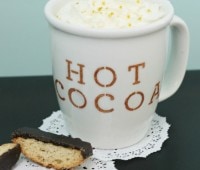 posted on September 12, 2012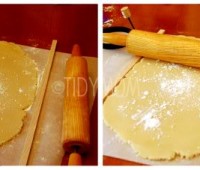 posted on September 15, 2009