Holiday
Decorated Christmas Cookies
With all the holiday baking, I think my most favorite is decorating Christmas cookies.  and lets face it, Decorated Christmas Cookies are always the prettiest cookies on the tray and they make a fun gift as well!
I have a secret though……… I don't really "enjoy" doing it, because I'm still learning and the perfectionist in me struggles with lines that aren't straight enough, icing that is too thick/thin, too many colors to mix…..well you get the idea.
But 14 hours later…………I see happy faces!
No one cares that my lines aren't perfect.  These Santa Belly Cookies were loved by everyone!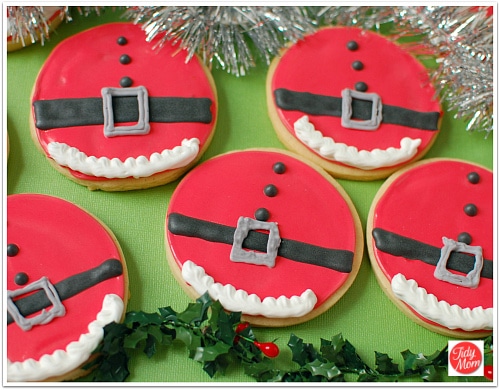 No one cares that my icing isn't perfectly smooth.  Decorated Christmas Tree Cookies are so simple and just as fun to decorate as a real tree!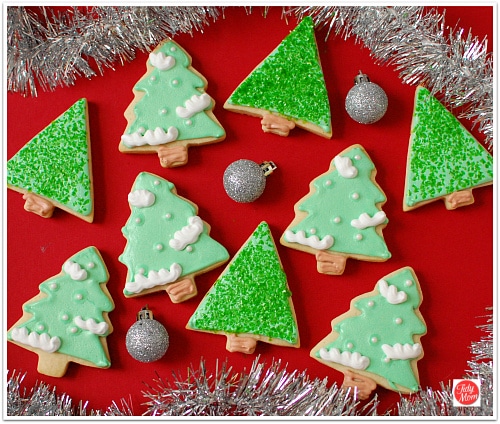 or that I didn't feel like mixing ONE MORE COLOR, and made my snowflake cookies white and silver, because I already had those colors mixed.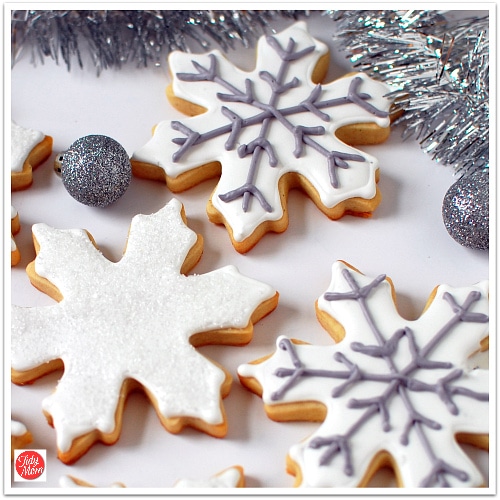 How to make Decorated Christmas Cookies
Rolling out Cookie Dough Video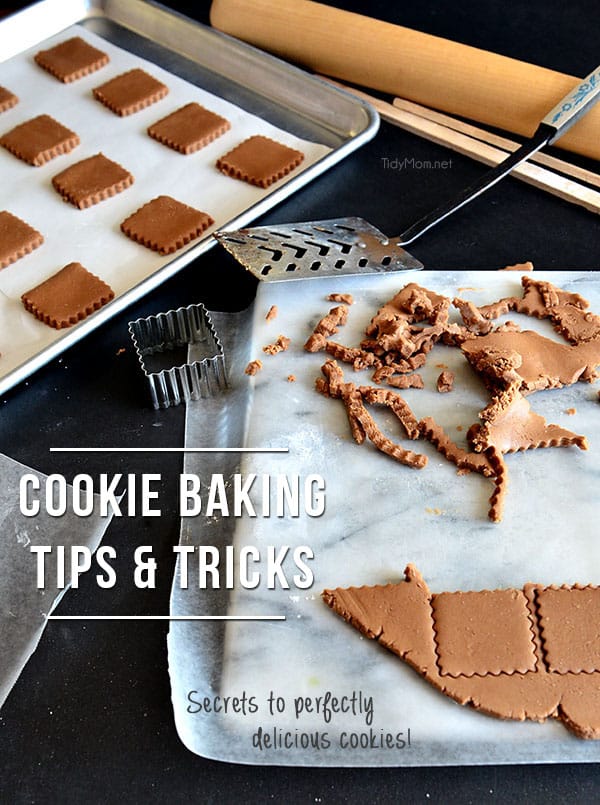 I did learn two new things this time while working with my cookies!
#1) Glaze Icing:  When I cut out stars to make my Raspberry Filled Butter Cookies, I baked a few of the stars to try my hand at glaze icing.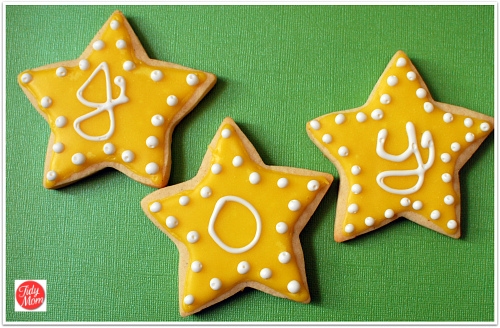 I have to say……….I LOVED working with the glaze! I didn't have some of the issues I have with royal icing.
The glaze icing gets hard, but not rock hard like royal icing.  My family loved it and gave it a big THUMBS UP!
Video on Glaze Icing at University of Cookie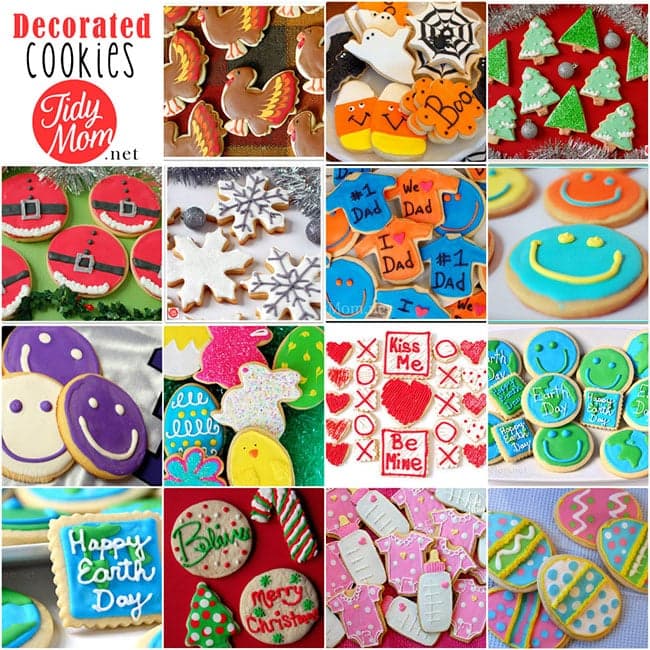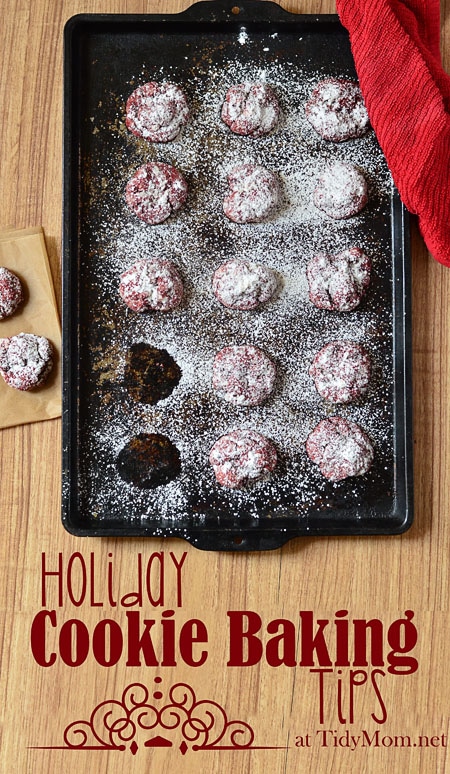 #2) Lesson in Photography: Pay attention to what you are wearing if you have shinny objects in your photos…..I'm just sayin…………
Have you learned anything while doing your holiday baking ?  Do you LIKE decorating cookies?
Want more great recipes like this? Follow my TidyMom Easy Recipes Pinterest Board
Follow Cheryl Sousan | Tidymom.net's board TidyMom.net easy recipes on Pinterest.


more by Cheryl »
Cheryl Sousan
A self-proclaimed neat freak, Cheryl chronicles her journey through homemaking on her blog, TidyMom.net, where she shares recipes, tutorials, crafting and her ever-growing love for photography. This St. Louis mom juggles her passion for life, her daughters and her tiger-loving husband, all while her obsession with tidiness cleans up the trail blazed behind her. Google+
You May Also Like...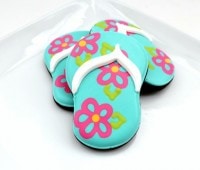 posted on July 27, 2011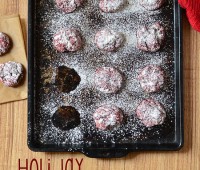 posted on December 6, 2012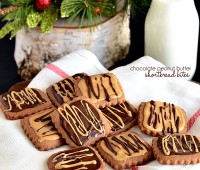 posted on December 2, 2013