DIY/Crafts
Camera Strap Cover {Tutorial}
As soon as I got my new camera I knew that I wanted one of those cute camera straps I've seen around. It never dawned on me that most of them were just simple covers made to go over your strap.
By making them myself I could have a whole wardrobe for my camera to suit my mood and MY outfits!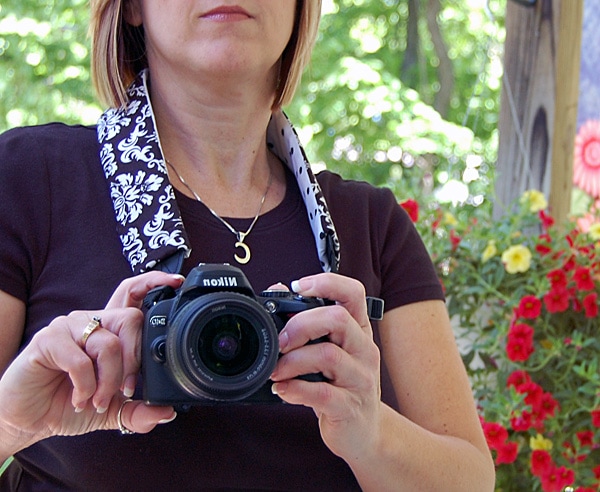 Isn't she BEAUTIFUL? LOL
I thought some of you might like to jazz up your camera straps as well, so here's how I did it!
These are really easy to make. My Nikon strap is about 1.5″ wide, so I made these to fit that size. You can make these 2 sided with contrasting fabrics (which is what I did) or you could do them in all the same fabric, just cut your initial piece twice as wide and skip step #4.
You will need fabric, paper, pen, scissors, pins, fusible interfacing, thread.
1. Fold your strap in half and trace it on a piece of paper (I used a brown bag)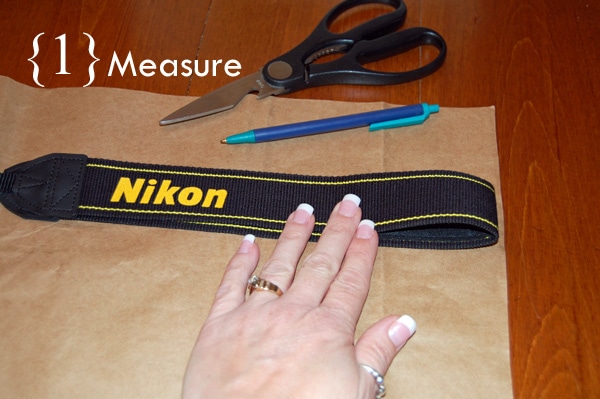 2. Add a 1/2″ all the way around your pattern you drew. This is your seam allowance
(I made mine about 27″ long).
Cut out paper pattern.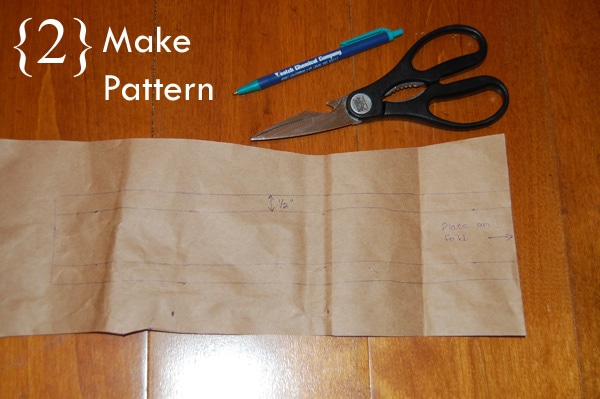 3. Fold your fabric in half and place your pattern on top, with the straight short edge against the fold of the fabric. Cut two pieces.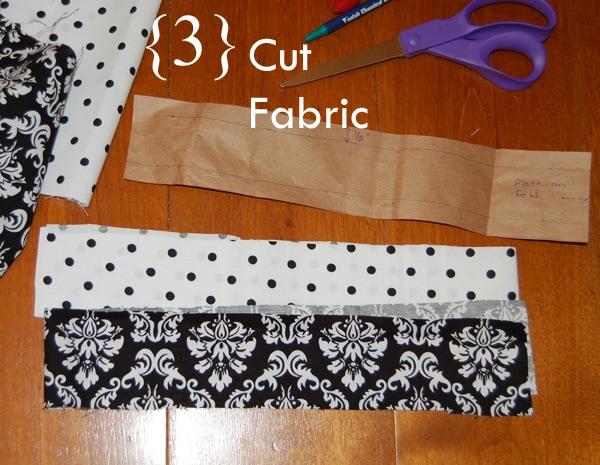 4. Sew the strips right sides together, then press seam open.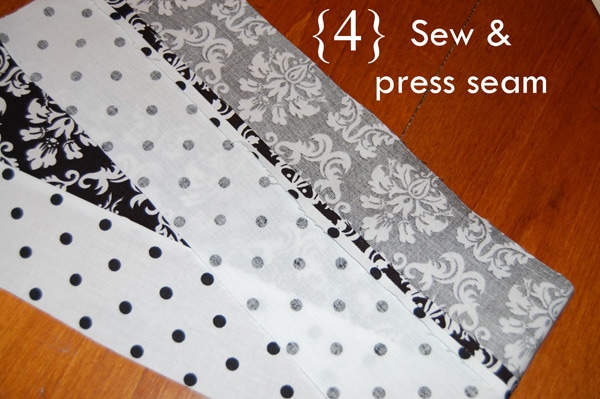 5. I made mine padded with fusible light fleece interfacing. You need about 5″by 27″. This is optional of course, I like the feel of the padding and think they look nicer, but you can skip this step if you don't mind the hard strap. Iron on the fusible interfacing according to directions, and trim excess.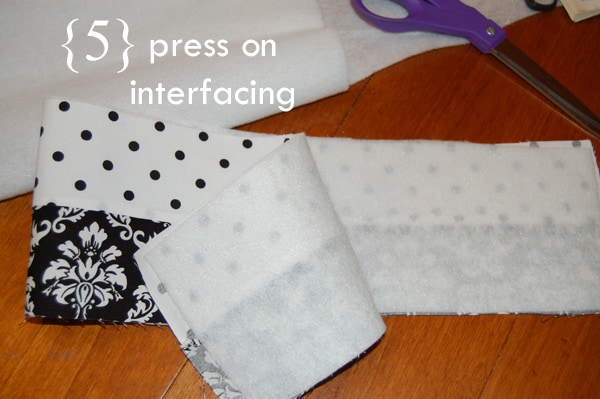 6. Fold one end in about one inch, and then again over one inch to hide the seam and make it have clean finish. I then sewed three lines, 1/4″ apart so the ends will be more sturdy and it looks more polished.
7. Pin the right sides together.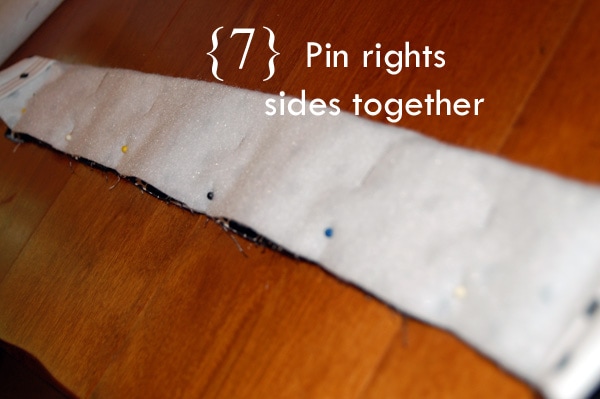 8. Sew right sides together. I think I did about 1/4″ seem, but you can judge according to what will fit your strap. Just remember, you want it about 1/2″ larger than your strap so it's easy to slide on and off.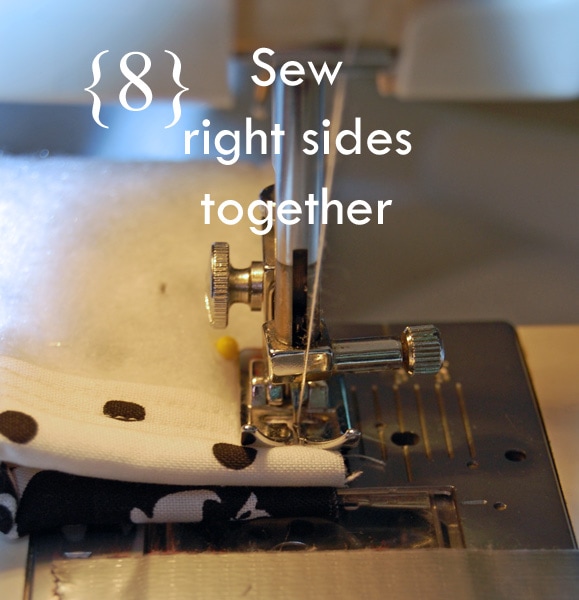 9. Trim your seam allowance so it's not in the way when you slide your strap in.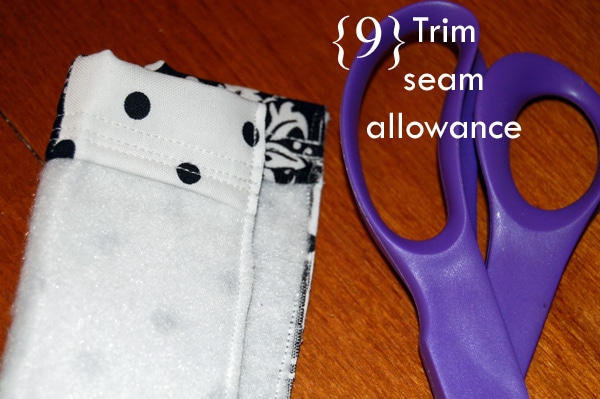 10. This is the hardest part…..turn inside out. I used a plastic spoon to help push it thru.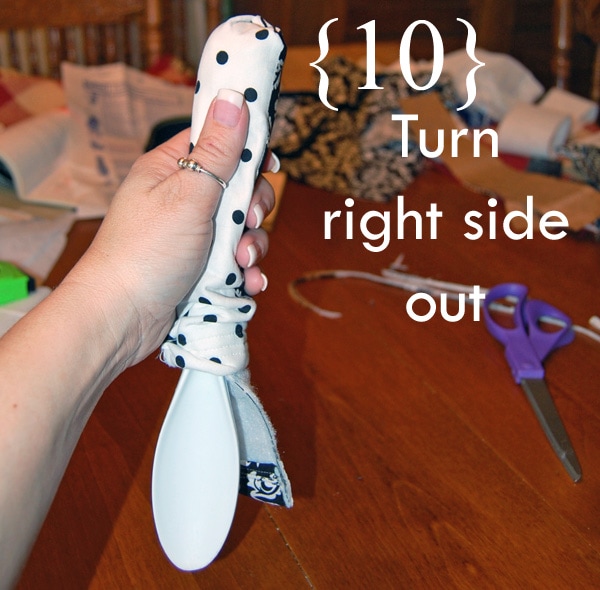 Then I pulled thru with my fingers.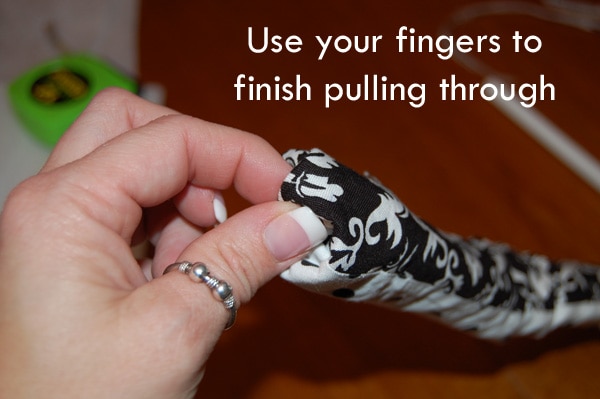 11. Then iron your cover, feed your strap through and your FINISHED!
Easy right?!
I had so much fun I made four of them!
By the time I made the forth one, I think it only took me 15 mins from start to finish.
(I played around with different sizes to see what worked the best)
I bought 1/4 yds. of all my fabric and I have enough to do a few more – so I'm sure you could get by with 1/8 yd of each fabric.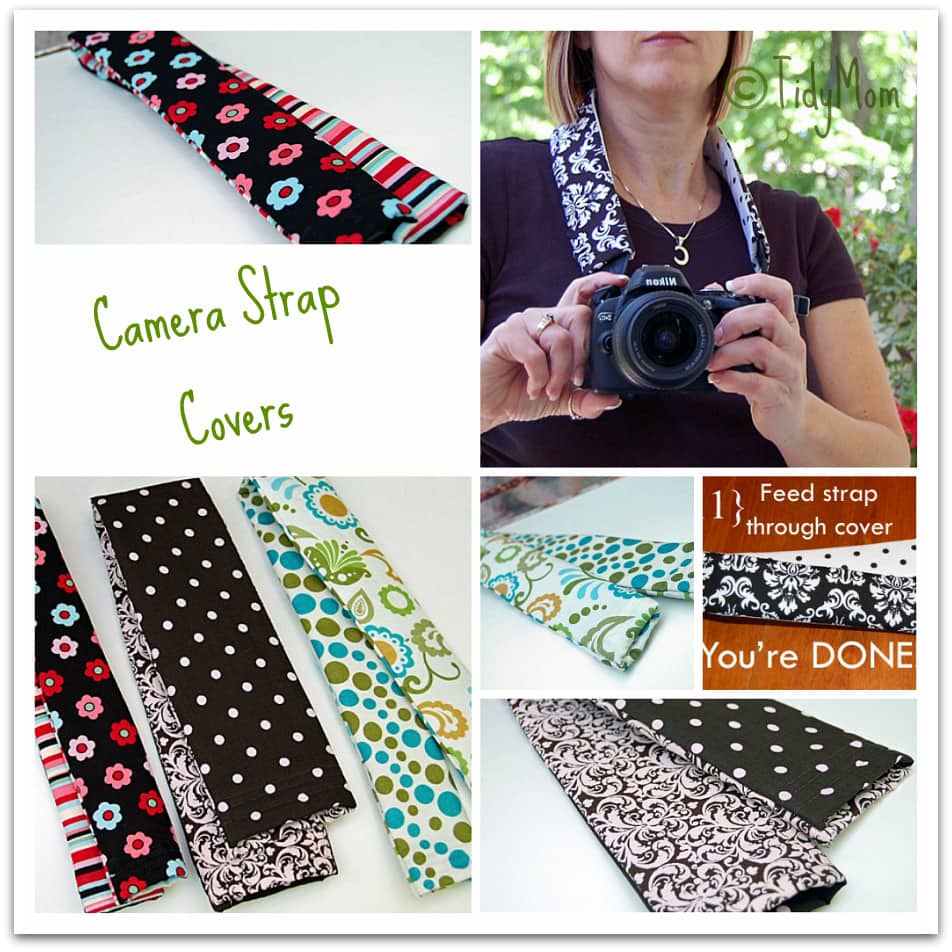 Now go make your self one…….or four!! LOL
You'll have even MORE fun taking pictures when you look all cute with your stylish strap!!
If you're "afraid" of your sewing machine, you can still make one by hand like my friend Emily did!
Head over to Remodeling This Life and see the strap cover Emily made with out a sewing machine!
This Works for ME!! Head over to We Are THAT Family and see what others are doing for Works for ME Wednesday!
You May Also Like...