There is one thing we ALL have in common……….we all lose our baby teeth.  And most all of us remember the excitement and mystery of visits from the tooth fairy. 
The tooth fairy is a tradition that has stood the test of time with so many great customs from trailing fairy dust, to miniature doors and tooth-shaped pillows to special coins or just good ole hard cash  … all for the magical fairy in exchange for the pearly whites.
Your little one is in bed with a shiny, baby tooth under the pillow — now what?  Here are some fun ideas to make a visit from the Tooth Fairy a special event!
Special Tooth Fairy Door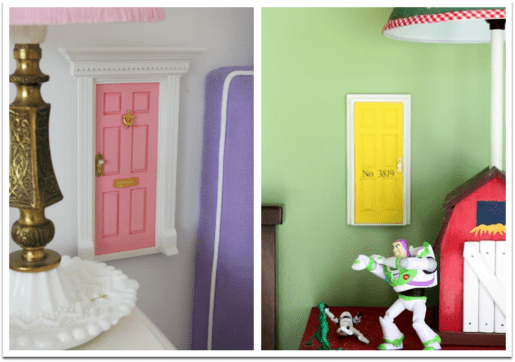 my life my loves and nest of posies
This has to be one of my favorite ideas!  How whimsical and cute for the tooth fairy to have her own door right next to your child's bed.
Magic Fairy Dust and Gold Coins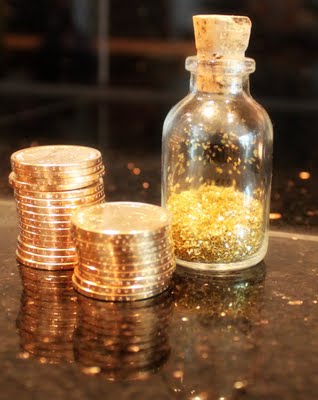 Most fairies leave a trail of glittery fairy dust, and how about leaving a special gold coin instead of a dollar bill?
Tooth Fairy Pocket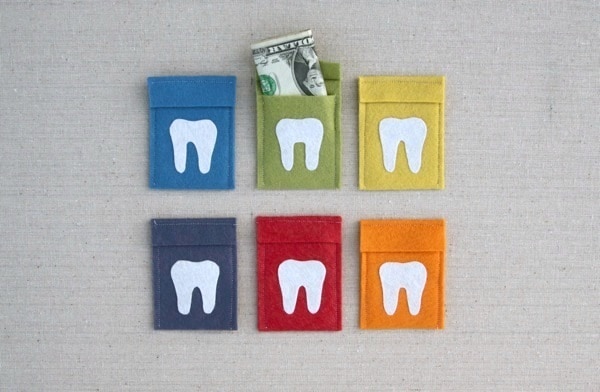 You can make a special tooth pocket to celebrate the momentous moment and place the tooth under the pillow with out fear of losing it……….leaving the perfect spot for the tooth fairy to deposit her memento.  Download the free template to make a tooth fairy pocket
Here are some healthy reminders about taking care of your teeth
Brush at least twice a day
Brush all of your teeth, not just the front ones
Take your time while brushing
Be sure your toothbrush has soft bristles
Learn how to floss your teeth, and floss every day
You can get a FREE sample of Arm & Hammer Advance White tooth paste. http://armhammerchallenge.com/ (you need to copy and paste that link to work, for some reason if I make it clickable, it takes you to a different page). Get more savings, by visiting the Arm & Hammer Savings Center.
GIVEAWAY has ENDED – Congrats to #181 Denise
Magical moments are what childhood is all about! I'd love to hear about some of your tooth fairy traditions
The awesome people at Arm & Hammer are providing one lucky TidyMom reader a $25 Visa Card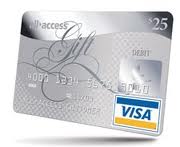 Required entry:
Leave a comment on this post telling me your tooth fairy memories or traditions

Additional entries: (leave a separate comment for each)
Tweet about this giveaway:   Share your tooth fairy traditions and #win a $25 Visa card @TidyMom from Arm & Hammer http://bit.ly/qgDa9A  #switchandsavechallenge

Share this post on Facebook by clicking this button
Giveaway will end on Sept 23, 2011 at 5 pm CST. One winner with a valid entry will be selected at random using random.org. I will email the winner and they will have 48 hours to claim their prize or another winner will be selected. Contest open to US residents only.

This is a sponsored post for Church & Dwight Co., Inc, the maker of ARM & HAMMER branded products, who is paying me to try different products. Sign up for a free sample of Advance White Brilliant Sparkle Toothpaste. And then head over to The Switch & Save Challenge to keep up with all of the bloggers and enter to win $25,000