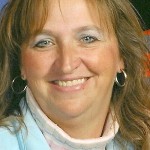 I have a special treat for you all today! Liz from Hoosier Homemade is going to share a yummy recipe! Grab a cup of coffee or tea and pass your plate……….
Thank you so much, Cheryl, I'm just thrilled to be sharing my Fresh Strawberry Layer Cake with your readers today!
Hello, TidyMom fans! I'm Liz, the Hoosier Momma from Hoosier Homemade. I'm a SAHM of 3 teenage boys, that keep me running with their sports and school activities. I've been blogging a little over a year, I share lots of baked goods, Budget Friendly Meals, and decorating tips and tricks, all to help you "Make Your House a Home."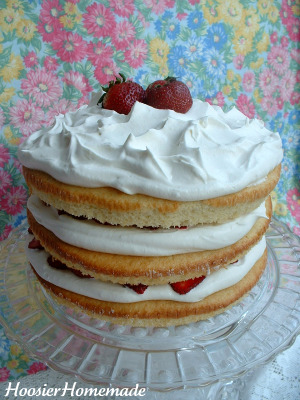 This recipe comes from Susan Branch and her Summer Book, it's a wonderful white layer cake that can be used with many different toppings, frostings or even made into cupcakes.
Fresh Strawberry Layer Cake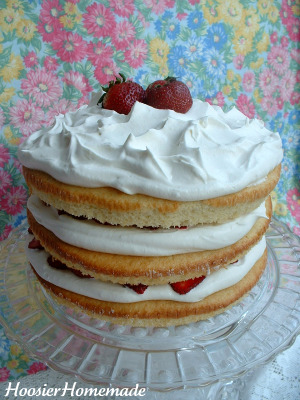 I have a special treat for you all today! Liz from Hoosier Homemade is going to share a yummy recipe!
Ingredients
6 tablespoons butter, room temperature
1 1/2 cups sugar
3 eggs, seperated
2 1/4 cups flour
3 teaspoons baking powder
1/4 teaspoon salt
3/4 cup milk
1 teaspoon vanilla
Instructions
Cream butter and sugar, until fluffy and well combined. Add egg yolks and beat until thick and lemon-colored. In a seperate bowl, combine dry ingredients and mix slightly with a fork or whisk. Add to the creamed mixture, alternately with milk. Stir in vanilla.
Beat egg whites until stiff peaks form. Fold into batter, gently.
For the Layer Cake, divide batter into 3 round cake pans, that have been sprayed and lightly dusted with flour. Bake at 350 degrees for 20 minutes or until a toothpick inserted in the middle of the cake comes out clean.
For the topping, I used 1 pint container of fresh whipping cream, beat until stiff peaks form, add a dash of vanilla for flavor and about 1/2 cup of powdered sugar. Beat well.
Slice fresh strawberries. Remove cake from pan and place on serving platter, top with whipped cream, then strawberries, repeat for all layers.
Notes
Note: This cake can also be made into a 13×9, cupcakes, or any size pan. You will just need to adjust the baking time.
© TidyMom. All images & content are copyright protected. Please do not use my images without prior permission. If you want to republish this recipe, please re-write the recipe in your own words, or link back to this post for the recipe.
http://tidymom.net/2010/fresh-strawberry-layer-cake-hoosier-homemade-guest/
Copyright© 2009-2013 TidyMom.Net
Enjoy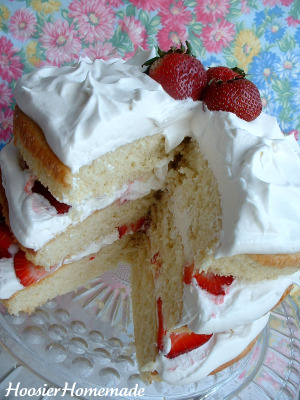 ******************
Thanks Liz!!! This sounds WONDERFUL!