You know you want one……….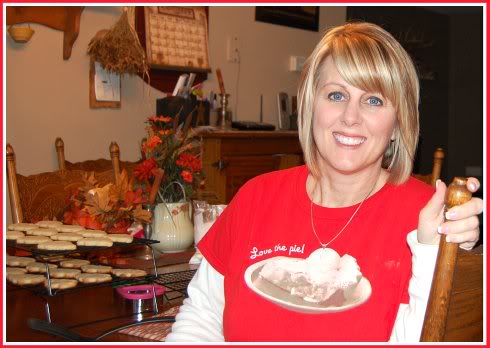 You KNOW you want a Love the Pie shirt like I'm wearing today
while I bake cookies for our Drop In & Decorate cookie donations!
All you have to do is post a pie recipe here!
Pillsbury sent me several to give away!!……there are other great prizes as well!!